Inside Gregorys Coffee: How Harri Supports With Compliance And Fair Workweek

Gregorys Coffee is a fast-growing coffee roaster and retailer on a mission to establish and cultivate a community of people who see coffee differently – or in their words, to "get specialty coffee into the hands of more people." Founded in 2006, the specialty coffee brand already has over 35 locations across New York, New Jersey, Connecticut, and Washington, D.C. – and shows no sign of slowing down. 
Their ever-expanding team of managers have been using our suite of solutions to source, interview, and onboard talent while complying with Fair Workweek laws. To learn more about their experience with Harri, we spoke with VP of People, Jessica Day.
Q: Can you tell us a little bit about how your partnership with Harri has improved your day-to-day?
Jessica: In this industry, we're providing customer service on the frontline, engaging with people all day, every day, and working with our hands. I need technology to solve the pain points that come with cumbersome paperwork and reporting. Anything that pulls employees away from the customer experience to focus on administrative duties is a pain point, and that's a big deal for me to solve. 
For example, Fair Workweek can be scary at first. It can be really overwhelming if you're a new manager who's just been promoted and suddenly, you have to learn the legalities of managing people in Manhattan. The way Harri tracks everything for us eliminates the anxiety that comes with manually tracking things and making sure that we're compliant. 
For me, it's a huge relief to have everything digitally organized. Our people can spend the majority of their time engaging with customers and the least amount of time managing a system.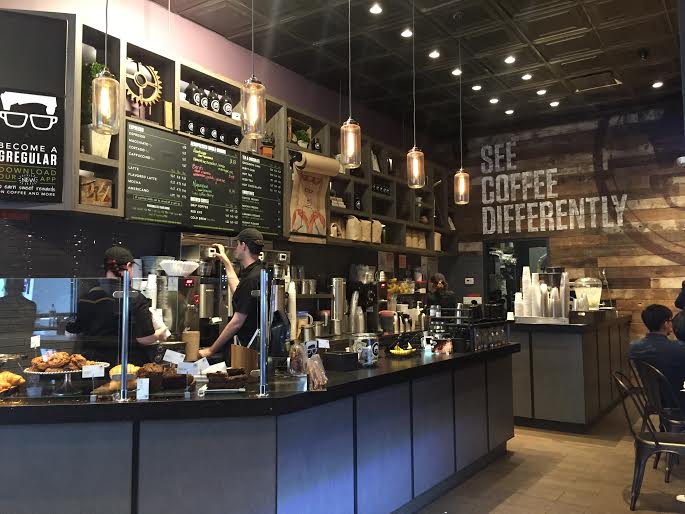 Q: What goals are you working toward that Harri is helping you achieve?
Jessica: I'm really proud that we're compliant and paying Fair Workweek premiums. We've had Jovan, our customer success manager, lead trainings to help our managers understand the weight and responsibilities that come along with management roles. Now, we're getting savvy with how we're scheduling, and we're being a little more planful so that we can reduce those premium costs. 
We're also cleaning up our off-boarding process. The ability to pull a report through Harri that shows us any changes that happened to an employee in recent months helps me clean up our records so that we are accurate with our turnover metrics. That's been super helpful. 
Harri continues to roll out new features and continuously provides more visibility into exactly what's happening between managers and employees. I'm appreciative of all of that. The visibility and transparency in the system are fantastic.
Q: Could you describe how Harri has helped your team adapt to legislative changes in NYC?
Jessica: Harri provides case studies and articles that are super helpful. They have their own compliance team, which is always up to date on the changing legislation and that has been fantastic. I wanted to do a refresher training for all of our managers who are in charge of scheduling and the turnaround for our Customer Success Manager, Jovan, to set it up was incredible. He recorded it and shared the slides with us after, and I was able to formalize that presentation so that our teams always have access to the information. I could pull together these training sessions myself, but unfortunately, I don't have the time, so I'm very appreciative to have Jovan to walk us through it. Our employees regularly hear from Gregorys leaders, so it's also really helpful for them to gain insight from an outside expert like Jovan, who they wouldn't encounter on a daily basis.
Q: Would you say that Harri's Fair Workweek compliance capabilities have affected the relationship between employee and employer?
Jessica: That's interesting. When I'm training our team, I'm speaking about Fair Workweek through the lens that these laws are in place because people have been harmed. We need to think about respecting someone's livelihood outside of the workplace. This industry has historically not really considered the livelihood of the people at the heart of it.
It's always been a chaotic industry with high turnover, so we have to stop for a moment and ask ourselves why that might be. These laws are in place to protect people. Instead of making decisions to be compliant with Fair Workweek, we need to shift our perspective. This is Gregorys culture, and this is how we treat people. It's one of the many ways we respect people. 
We need to standardize this approach – the gap in rest, no clopenings, having a predictable schedule. This should be standardized regardless of the law. 
One of our values is to Make an Impression. So, how are we making an impression with our team? That eases a bit of the frustration on the manager. It humanizes the reasons we do things the way that we do. I think some employees don't really know that these laws exist. Now they have visibility and can say, "I don't wanna stay late or work that shift that I didn't know about. I have plans." I'm a big fan of protecting people. 
Q: How does Harri help to automate the complex and nuanced rules associated with Fair Workweek for your managers, or for yourself from a reporting perspective?
Jessica: Our managers know that the system captures everything they do, and that the employee can leave their comments as well if they disagree with something. Throughout my career, I've worked in the restaurant scene in both New York City and Portland, Oregon so I've seen other restaurant groups use pen and paper to track compliance and it's so cumbersome. 
Some HR teams have stacks of paper that they're constantly reviewing, sorting, and filing because they don't really have a way to automate and capture that things have been done correctly. It just creates a bunch of unnecessary work. For me, having everything automatically documented in the system and access to that reporting is super helpful. 
When the managers are worried about whether the employees have agreed to changes, they can always check Harri. We also have a deadline when we approve payroll, so being able to see exactly when people approved timesheets and whether they truly made that deadline is helpful. We previously had disruptive processing of payroll, and that's something we've also really minimized the noise on thanks to Harri's integration with our payroll provider, ADP.
"Providing visibility for the employee and the management team is not about the law. It's about Gregorys culture and how we value people."
Do you want to speak to an employee experience expert about your business priorities? Connect with us here!