Can Artificial Intelligence be the Answer to Staff Shortages?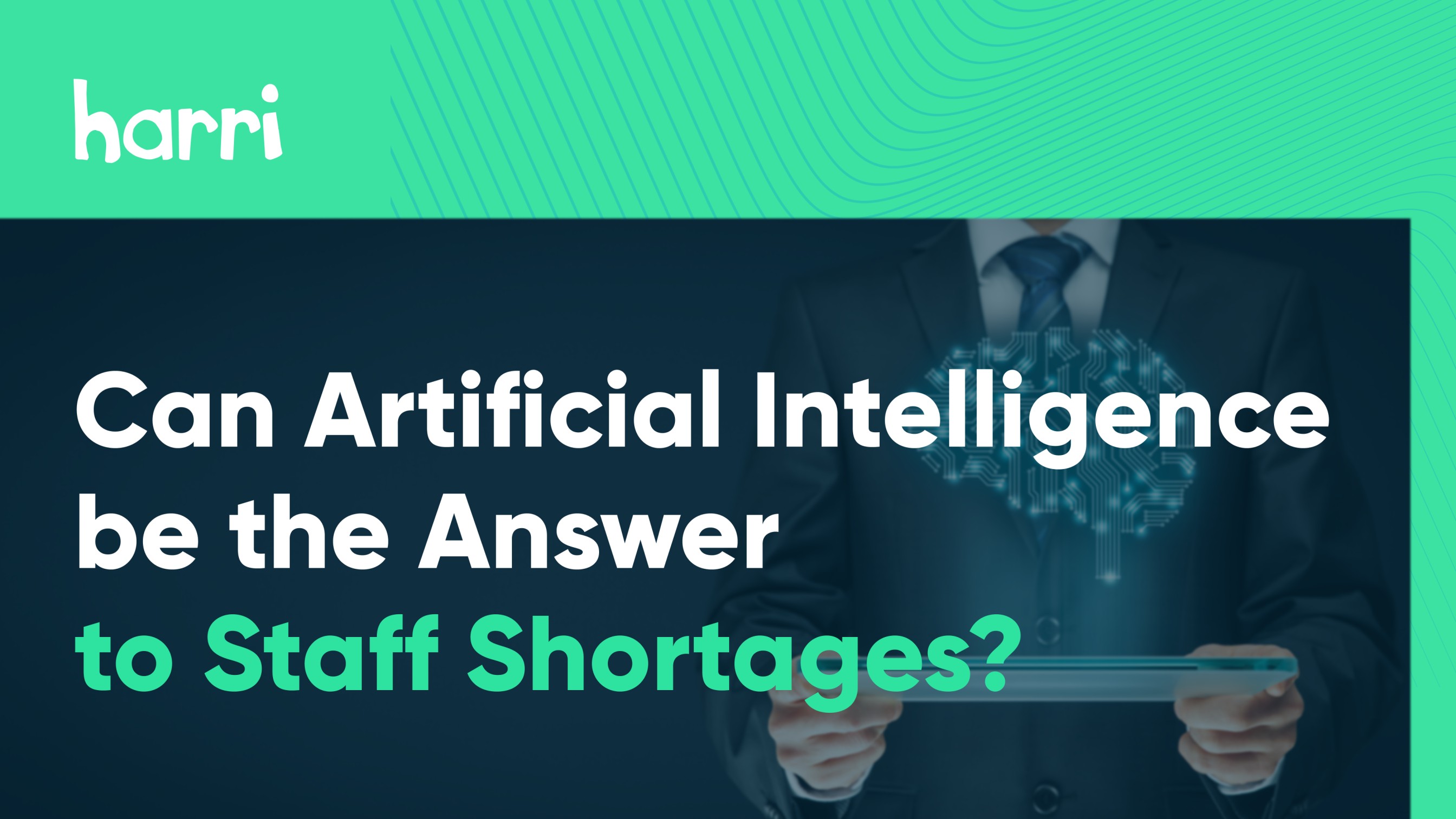 With hospitality vacancies at a record high, and no sign of the picture improving anytime soon, it's maybe not surprising some operators are turning to robots to fill some of the gaps.
However, while the idea of robots replacing people sends shivers down the spine, we believe that artificial intelligence does have its place, especially when it comes to helping you recruit real human workers.
Latest figures released by the Office for National Statistics show that hospitality is experiencing 83% more vacancies across the sector compared with March to May 2019 (the most recent comparable period).  Meanwhile, the industry has created almost 300,000 new jobs over the last 12 months, with 174,000 jobs currently available – a record high. Against this backdrop, it's perhaps not surprising that some restaurant groups are exploring robots as a way of easing some of the pressures.
Big Table Group is the latest in a string of operators to trial the use of robot waiters.  The company has partnered with Pudu Robotics to trial its "BellaBot" robots at the Bella Italia in Center Parcs Whinwell Forest – one of the group's larger sites with longer distances between kitchen and tables. The robots are designed to support staff with tasks like delivering and clearing dishes, with four shelves in the centre of their 'body' structure to carry plates; once loaded, the BellaBot delivers food to guests and interacts with them to encourage them to take their ordered dishes.
Bella Italia chief operating officer Lisa Gibbons said: "By having intelligent robots conduct simple tasks, such as retrieving dirty dishes, our teams are able to focus on doing what they love and delivering an amazing experience."
Big Table Group is following in the footsteps of Boparan Restaurant Group (BRG), which earlier this year began a trial of two robots that can take orders and deliver and collect dishes in its Slim Chickens restaurant in Guildford. If the trial is successful the group plans to roll out the robots across its nationwide estate of more than 100 restaurants, which includes the Carluccio's and Gourmet Burger Kitchen brands. BRG commercial director Nick Smith said the company didn't plan to replace its team members with robots, but they are there to support them and make their jobs easier.
Other operators that have introduced robot waiters include Taiwanese restaurant chain Din Tai Fung at its site within Selfridges department store, The Chinese Buffet chain at its restaurants in Liverpool, St Helens, Bolton and Wigan, and Wandsworth entertainment venue Gravity Southside.
Certainly, robots in front-of-house roles are a growing phenomenon in America, as Harri's founder and CEO Luke Fryer, and Propel editor Paul Charity, witnessed when they visited Chicago last month for the National Restaurant Association Show.
Paul said he counted "no fewer than eight companies showcasing robotics" at the show.
"For some, robots still belong in science fiction movies, but restaurants in the US have begun to extol their virtues." 
"BurgerFi uses robots to carry food to tables and bring empty plates back – an augmentation of staff capability. The National Restaurant Association's 2022 report found 77% of quick-service operations didn't have enough staff – and 78% of operators say they expect automation and technology to help with this."
Here at Harri we're not completely anti AI and automation, but we believe it is best used to help recruit and look after human teams. Indeed, our founder Luke spoke at the Peach2020 Webinar recently of how AI will be the next big technology growth area, both "working in the foreground or the background".
He suggested businesses will be able to use AI for such applications as "predicting which employees may be leaving us, which candidates will be better for us to hire, and to better predict sales so we can better rely on labour".
At the Caterer People Summit last month, Luke explained that automating empathy can help employers to retain their people. He gave an example of managers using existing data to look at things like whether an employee is coming to work on time, whether they're getting enough hours, completing training, how they interact with performance reviews and whether they're reading their messages – all of which are  "indicators of engagement and sentiment" which enable you to predict whether an employee intends to stay or leave. 
Luke also revealed that Harri is working on a dashboard that managers can use to view all the indicators for every employee in one place, thus enabling them to use "predictive retention" and, ultimately, "scale empathy".
At Harri, we believe in steering away from physical robots that can never be a replacement for that vital human touch in a hospitality setting, and instead utilising AI to help with recruitment and retention.
Conversational AI such as that provided by Carri, our friendly, human-like hiring assistant, is the perfect example of using AI tech to put you ahead of the game when it comes to recruitment: Carri can manage the entire application and candidate communications lifecycle in real-time via SMS, web-based chat on your careers page, Facebook Messenger, and more. 
Once your candidates have got past the application stage with Carri, Harri's video interviewing and screening questions make the whole recruitment process much more streamlined for all involved. 
Lastly, our paperless onboarding solution ensures new recruits get a good first experience of working for your company – all examples of tech working with people to get them into jobs, not against them.
Want to find out more? Request a demo below.