Hospitality for all: a workplace of inclusion, safety, and acceptance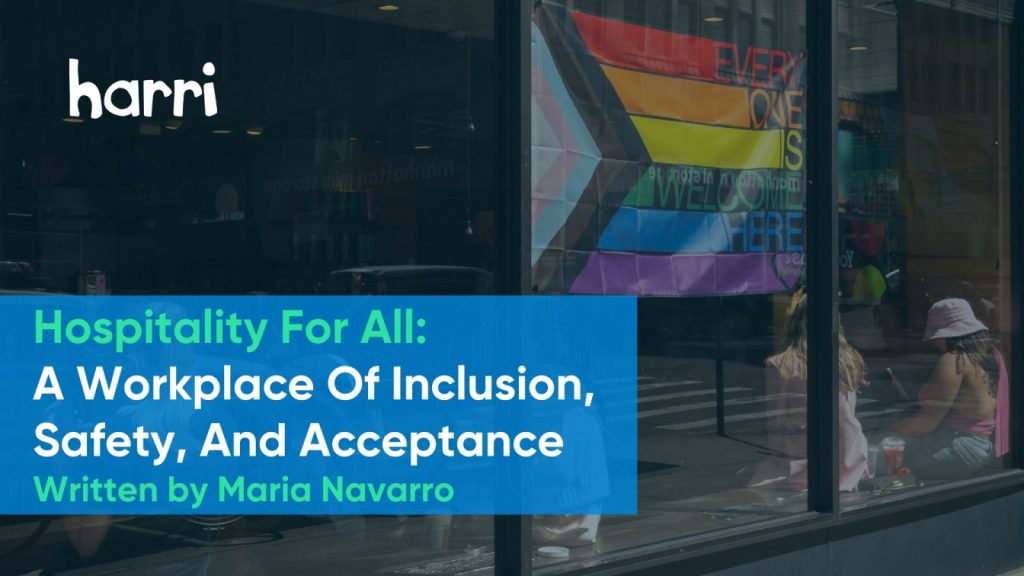 If you could name three essential characteristics of someone who works in hospitality, what would they be? Think about it for a minute. 
For me, the answer has always been empathy, patience, and passion for what you do. 
Hospitality is probably the most relatable industry there is. People travel to find a sense of belonging, to feel seen and understood; to meet people and get to know places where they feel comfortable and belong. There is no greater feeling when you're away from home than to find someone or something that reminds you of that place, of that feeling.
Each guest, the same as each person, is different. We carry a world inside of us that makes us exactly who we are. It's up to us, people in the hospitality industry, to decipher the wishes and anticipate the needs of our guests. 
To be a part of this industry means loving what we do and who we do it for. It means to be curious about the world and other people. It means opening the doors of our properties and businesses and treating all guests and employees with the same respect, no matter who they are. 
That's why the main challenge for someone from the LGBTQ community in this industry is having total freedom to be themselves. This is also why they are extremely cautious and selective about where to go on vacation, or where to work. They need to make sure that the place they choose is a place where they'll feel not only comfortable but safe. 
By being an inclusive industry, not only are we giving people the same opportunities, but we are inspiring someone we don't even know. Someone who is going to feel less alone, less misunderstood. Someone who'll know that being themselves is more than enough. 
I'm happy to know that there are a lot of different initiatives in today's world that promote inclusivity and defend the LGBTQ community's rights specifically in the hospitality industry. One of them is Ask For Clive in the UK, where they display in various bars and restaurants in town with a sticker that everyone is welcome there. It may sound simple, but it's exactly what makes a community strong. It's a simple touch that connects us all. 
Still, there is so much more to being LQBTQ-friendly than having a rainbow flag in the building, or colourful wallpaper. We have to step into people's shoes and treat them exactly the way that we would like to be treated. No exceptions.
Next time you see a rainbow sticker or a sign welcoming all different types of communities, remember to be kind. 
Kind, genuine gestures are exactly what's going to make us connect and relate to people, doesn't matter who they are. Because at the end of the day, the guest experience should never exceed the employee experience. Hospitality means inclusivity, safety, and acceptance for everyone.
Maria Navarro is a new contributor to Harri. Born and raised in Mexico, Maria moved to the US with big dreams! Though only 27 she has a passion for hospitality and has worked in a variety of management positions for luxury hotels. Now Maria is pursuing her other love––writing and connecting with people––and has launched her copywriting business, offering services in both English and Spanish. 
You can read more of her work at mariawriting.com.