It's Not All Doom and Gloom: Positive Outcomes From the Pandemic on Employee Experience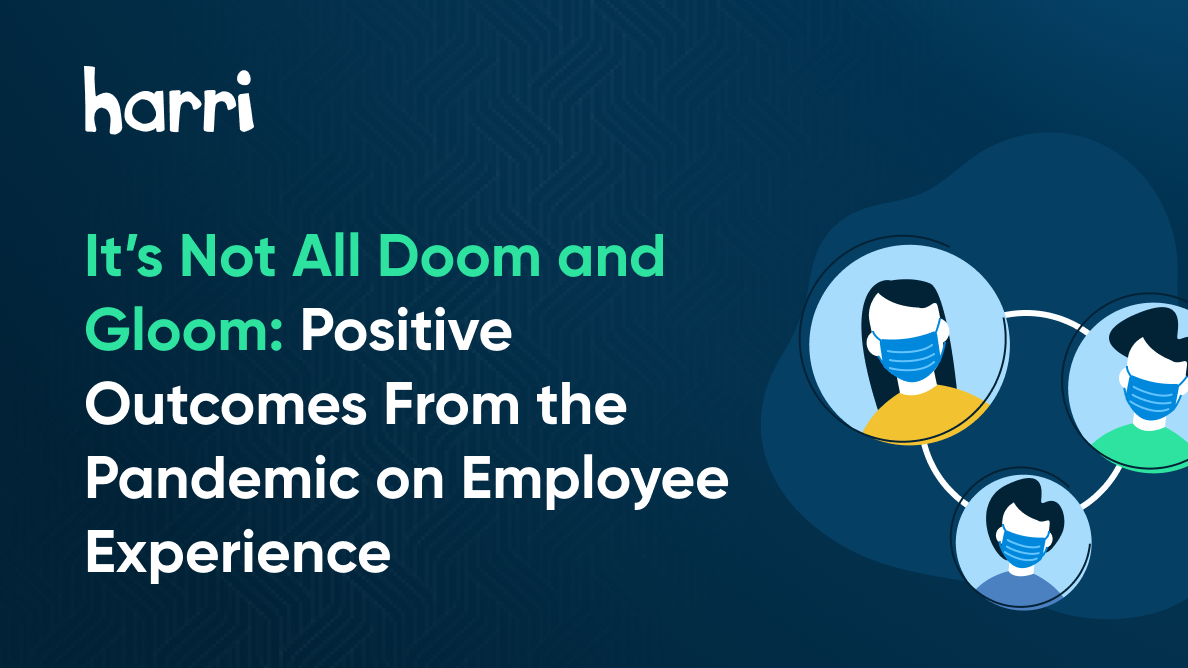 It's not easy to see any positives that have come out of the pandemic for hospitality but, trying to look on the brighter side, there have been some positive changes for staff. A combination of fewer staff and, at times, fewer customers, has led operators to rethink their trading models – often to the advantage of their employees' work/life balance. 
At the same time, retaining existing staff and attracting new talent against huge competition has forced many operators to offer enhanced employee benefits.
Here we examine some of the ways in which the pandemic has brought beneficial change to hospitality employees…
A work/life balance boost
One thing Covid-19 has done is to force operators to experiment with their trading and operational practices through multiple lockdowns and reopenings. Many businesses that previously traded throughout the day, from breakfast until dinner and everything in between, have had to reconsider that model with customer demand ebbing and flowing due to the virus.
A lack of available staff, partly due to Brexit and partly due to the pandemic, has also made operators question the business sense in keeping open for quiet services and squeezing in the odd walk-in customer late in service, thereby elongating the opening hours. As retail trends commentator Glynn Davis puts it: "Sweating the people assets is now being reassessed as employee shortages and a greater focus on mental health and work/life balance is leading companies to take a more holistic approach to their operations. The incredibly long hours prevalent in the food service industry might well be coming to an end for many businesses."
Certainly, many venues are now only opening for dinner instead of lunch and dinner, or only opening for the latter part of the week. Some venues, such as Maos and Oxeye in London, have implemented single sittings, while at Trinity restaurant in Clapham, the dinner service has been brought forward to 6pm with last orders taken at 9pm. 
For some, the changes have been forced upon them because of a lack of staff and/or falling customer demand, while others have made a conscious decision to create a better work/life balance for both kitchen and front-of-house teams. Davis adds: "Such actions clearly have to stack up financially, and what has helped restaurants is that a more even spread of bookings have been taken across the more limited times the venues are open, which has reduced the pressure on the teams and resulted in fuller bookings across all services."
Incentivising staff to stay
New data released by the British Chambers of Commerce (BCC) shows that hospitality businesses remain some of the most likely to report facing difficulties in finding staff.  The Quarterly Recruitment Outlook survey for the fourth quarter of 2021 found that the proportion of firms across all sectors struggling to recruit staff reached new record levels, with 83% of hospitality businesses facing recruitment difficulties.
We all know that finding talent right now is an uphill struggle, so it's no surprise that many businesses are making improvements to their employee wages and benefits, both to keep hold of the staff they've got, and to try and attract new people. One example is pub operator and brewer Fuller's, which has partnered with Medicash to launch a new healthcare benefit scheme for its employees. While general managers and head chefs already benefited from private healthcare, now all staff who have been with the company for at least 12 months will get support with routine medical treatment, access to a virtual GP service, help with optician costs, dental plans, access to alternative and complementary therapies, and contributions to prescription costs.
Meanwhile, staff working for pub operator and brewer Greene King benefited from a share of an incentive package worth more than £6m over Christmas. Employees across the company, which operates around 2,600 pubs, restaurants and hotels, were rewarded in a variety of ways, including £300 cash bonuses, extra holiday allowances, an uplift in hourly rates, increased team discounts and meals per shift. Greene King chief people officer Andrew Bush said: "This is a big thank you from us. The past two years and recent months have seen incredible resilience and outstanding commitment from all our team members who continue to offer a warm welcome for all our customers."
Employees working for Pret A Manger are also being incentivised to stay with the company through a £9.2m investment in staff pay rises and increases to its mystery shopper bonuses. From April 1, 8000 UK Pret staff will see their pay increase to at least £10 per hour, while the mystery shopper bonus, which is awarded to teams on top of their weekly pay for good service, will also increase by 25% to £1.25 an hour. Pano Christou, CEO of Pret, said: "We've got big ambitions for Pret's future and none of it would be possible without the hard work and commitment of our people.
"We hope that this announcement goes some way to thanking them for everything they've done over the course of the pandemic – no one deserves it more."
With fewer staff available and trading more condensed into a shorter business day/week, managing costs is more important than ever.
Harri's Intelligent Scheduling helps you manage your staff, and therefore your costs, in the most efficient way. Tools include demand forecasting to enable you to accurately predict the labour needed in a given day or week, and a real-time view of sales data and labour costs, enabling better planning in the moment.
What's more, you can monitor your business anytime, anywhere, from any device, while Harri's free apps connect time entries and scheduling in one platform, allowing real-time schedule notifications, improved shift visibility, and easy shift swaps with immediate clock-ins.
If you'd like to learn more about our solution, simply request a free demo today.