Responsible for Interviewing Talent? This Blog is for You!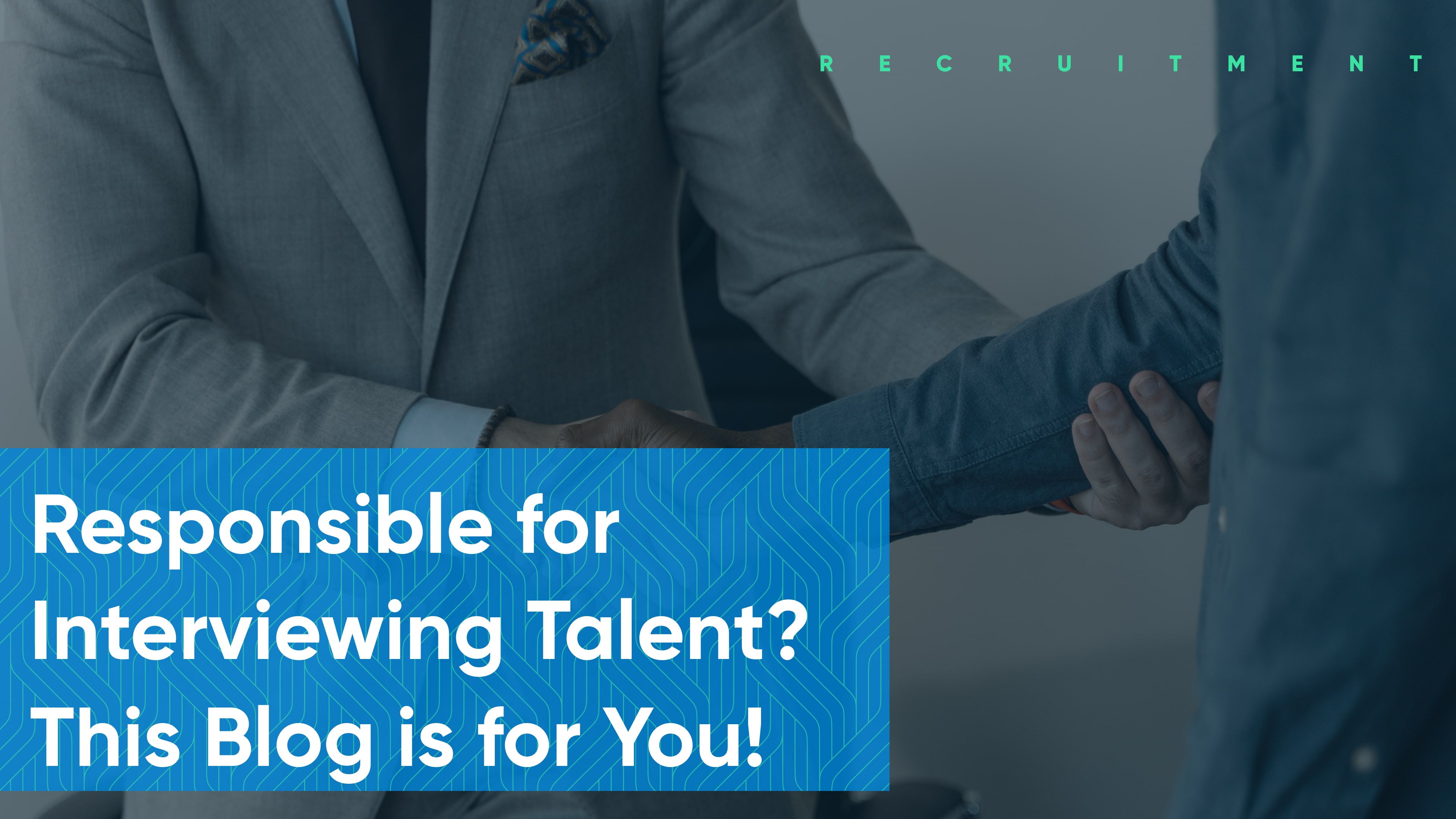 Interviewing is something that every company does, but often with mixed results. 
Poor hires are, unfortunately, pretty common. But when every hire is critical in 2021, it's no longer something that can be afforded. If in the past you've experienced soaring new hire turnover, poor hiring manager feedback, or low performance reviews of new hires, you can likely pinpoint the root cause to an ineffective interview process. 
Managers are often tasked with conducting interviews with an approach that works for them, with little training or resource. Many companies don't have a consistent process when it comes to variables like interview questions, assessing a candidate's background knowledge, and communication style of the interviewer. All of these variables can impact uniformity and can lead to unfair hiring when trying to successfully evaluate a candidate.
Consistency = set interview questions
To give candidates the best opportunity to highlight their relevant experience for a role, they should be briefed on the skills and competencies that are relevant to the role before the interview. To facilitate this, your organisation should agree upon set measurables that will be assessed during the interview process. This involves creating a selection criteria, establishing what success looks like and agreeing how it will be measured. Here at Harri, we support this process for you with our bank of customisable interview questions which you create and assign to relevant roles. 
Why is this so important to get right? Well, if diversity isn't high up on your agenda right now when it comes to hiring, it should be. Ensuring consistent questions are asked of each candidate is a significant part of making sure that your hiring process is fair. It's also critical to ensuring you're finding the best talent in the market and reduces the likelihood of getting false negatives when interviewing.
The benefits of video interviewing
Imagine a world where you could take your pre-determined interview questions and enable applicants to respond to the pre-recorded questions via video as a means to conveniently screen candidates against the selection criteria, instead of conducting an endless pile of telephone screenings. Sound dreamy? Well, you don't have to imagine – because this is a key feature with Harri! 
If the coronavirus pandemic taught us anything when it comes to hiring, it's that video interviews are here to stay. With 50-60% of employers using video interviewing pre-pandemic, this number is only set to increase. Many employers are now citing that video interviewing for the first stage of interviewing is their new norm. 
We get it, not only does video interviewing in this way support a fair and consistent hiring process, it also has a significant impact on reducing the time recruiters are conducting telephone screening, thus positively impacting your company's bottom line. 
More timely, flexible and cost effective…what's not to love?
When delving a little deeper into the benefits of video interviewing, it's impossible to ignore the nature of our industry. Hospitality is a people business. When hiring, we're looking for talent that possesses inherent personality traits that will make them a success within our operations. 
We can teach our teams to learn how to create a cocktail or check-in a guest, what can't be learned are those core behaviours that make someone a success in our industry. However, from our bank of behavioural based interview questions and video interviewing capability, you'll expertly be able to assess this from the first interview stage!
Want to find out more about achieving consistency in your hiring process through interview questioning and video screening? Sign up for our webinar on Tuesday with our Olajide Alabi here.