Restaurant Bytes: Gary Clough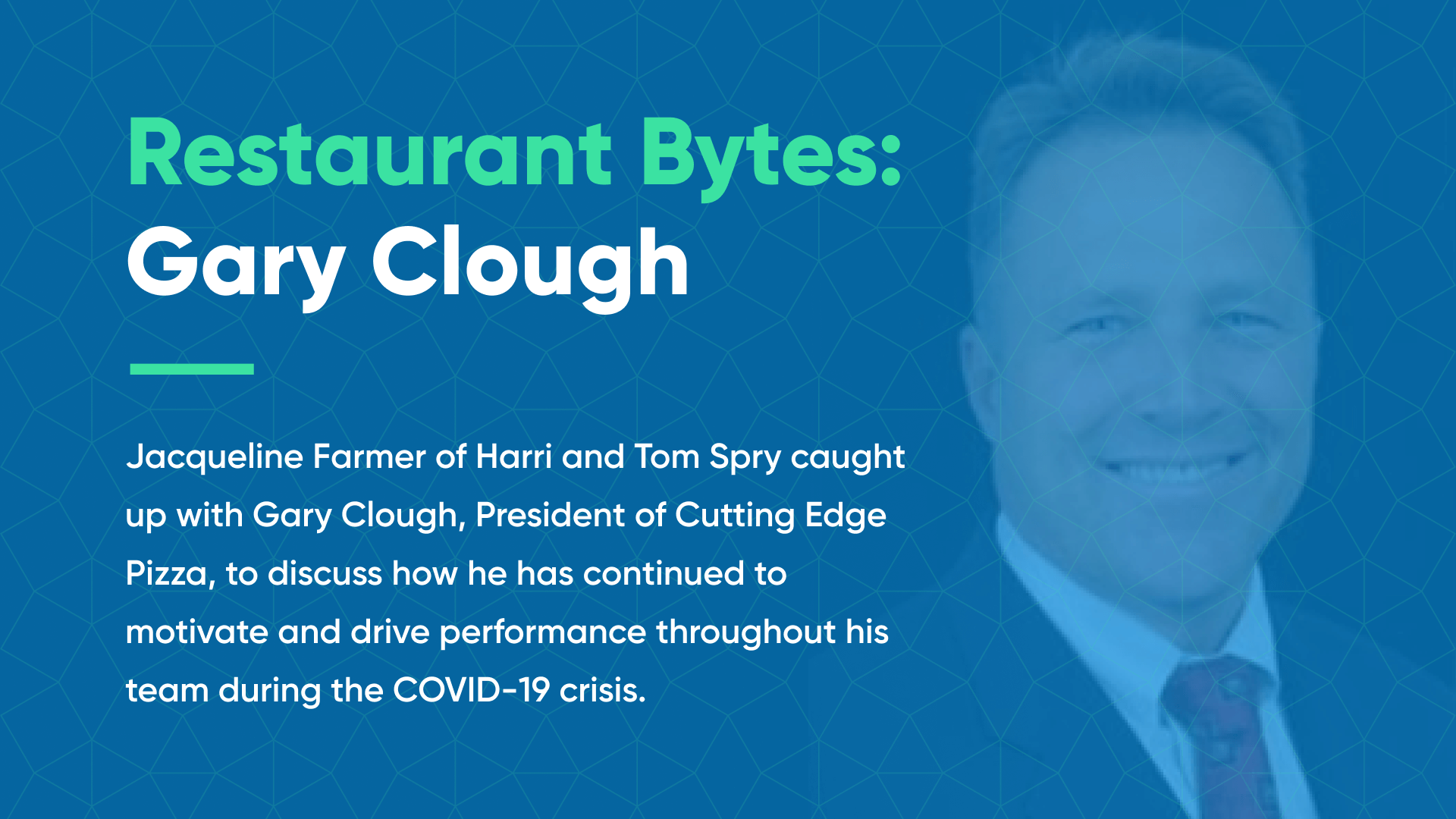 Restaurant Bytes is a short, virtual program that asks restaurant executives questions about the issues they are facing today. This program is hosted by Tom Spry (Principal of Tom Spry Executive Search) and Harri's own Jacqueline Farmer (Enterprise Sales Executive). This segment caught up with Gary Clough, President of Cutting Edge Pizza, to discuss how he has continued to motivate and drive performance throughout his team during the COVID-19 crisis. 
Cutting Edge Pizza has continued to see growth and an increase in sales, despite the current global health crisis. Clough credits this to:
An increased focus on communication at all levels

Having a clear vision and focus as a team

Celebrating wins

Utilizing employee incentives
The brand was able to set a sanitary precedent early into the pandemic. Mask encouragements, sneeze guards, accessible hand sanitizer, as well as contactless pick up/delivery methods were implemented quickly to ensure consumer satisfaction. Seeing these changes happening inside the store also led employees to feel more comfortable knowing that health and safety were a top priority. 
Clough praises his leadership team for being "proactive rather than reactive" to help care for their employees and consumers. His tips for persevering through this a crisis are:
Empower your team

Listen to your employees and consumers

Implement and execute suggestions
Watch the whole interview below: