The Pressure Is On: Balancing Employee Engagement, Retention And Costs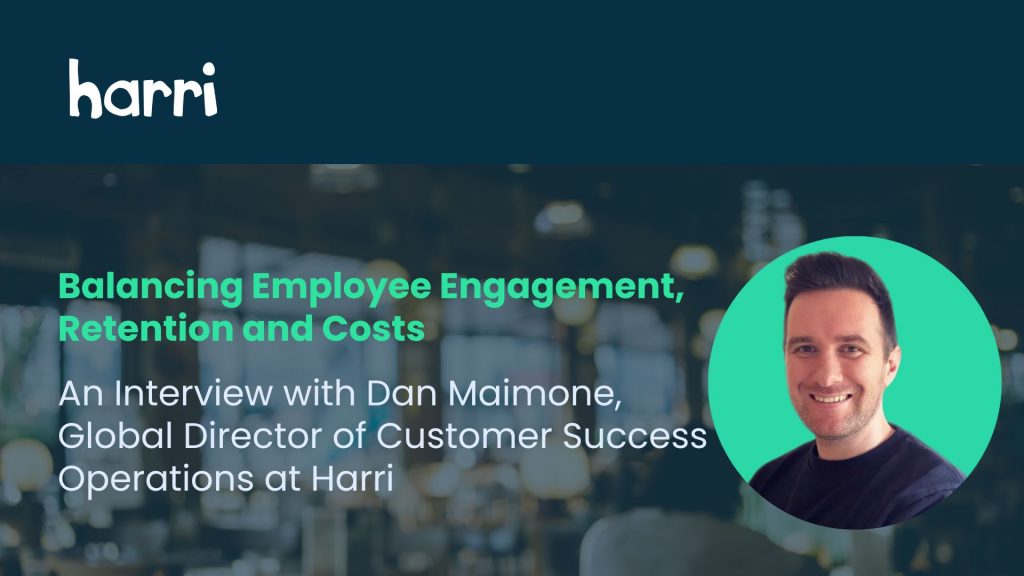 The UK inflation rate is at a 41-year high of 11.1% – and hospitality operators are certainly feeling the squeeze. As employee expectations rise, businesses must try to balance employee engagement, retention, and increasing costs. 
We spoke with our Global Director of Customer Success Operations, Dan Maimone, for his thoughts and advice on the matter.
Can you tell us about your background and what your role at Harri involves?
Dan: I've worked in hospitality since I was 14, when I would wash ice cream tubs in an ice cream parlour on the beach. After rising through the operational channels – as most in hospitality do – I became Regional Operations Manager at The Jamie Oliver Group in 2015, where I oversaw 16 restaurants. In 2018 I worked in Franchise Operations at Starbucks.
I'm now the Global Director of Customer Success Operations at Harri – which means I predominantly help customers once our products are implemented. My team ensures customers are using the best features in the system and see a return on investment.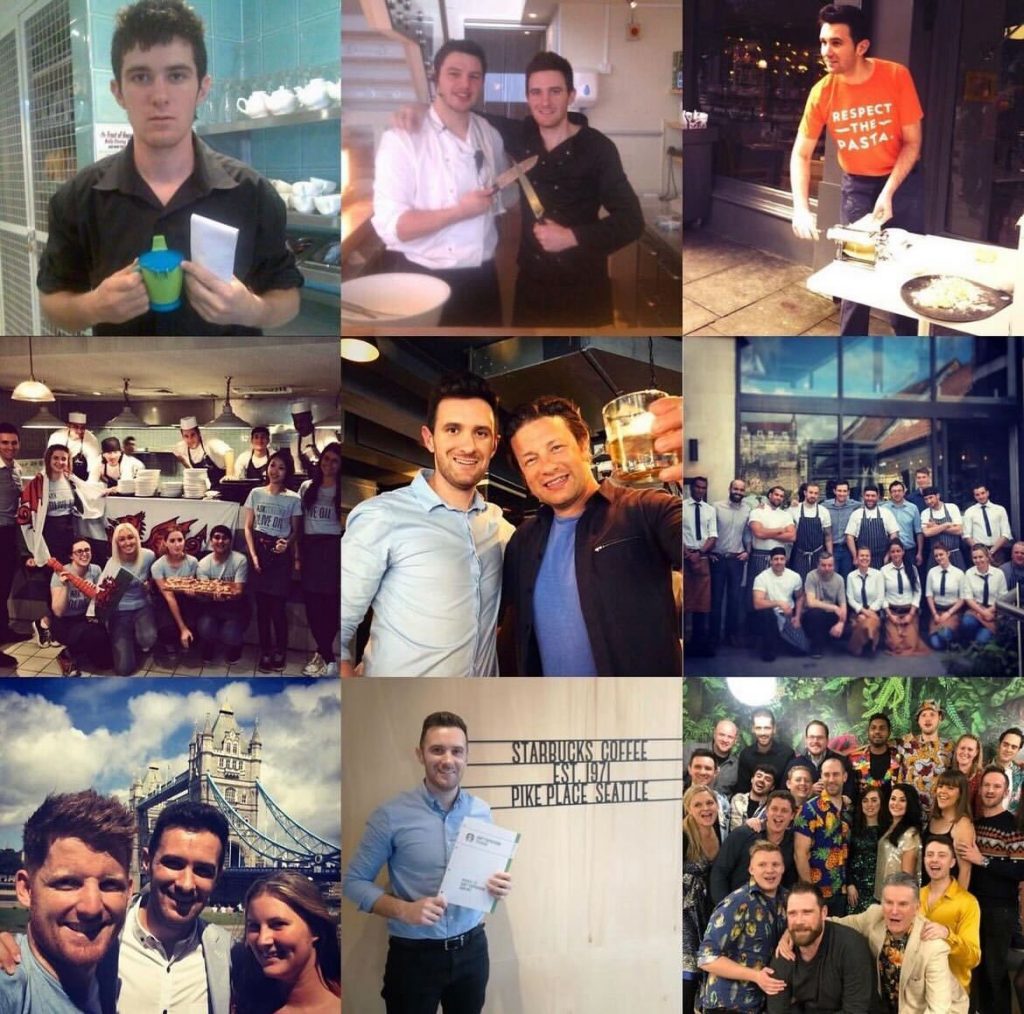 Are hospitality businesses struggling to retain staff? If so, why do you think that is?
Dan: Yes! The whole industry has seen a shift, with more people leaving than joining the workforce, or jumping from one business to another. In today's world, it's all about flexibility and gig work opportunities – which not every hospitality business offers. 
People are also becoming more conscious about their health and wellbeing. There's less emphasis on the out-of-work drinking culture that was once prevalent in hospitality, and contributed to staff retention. As a result, businesses must adapt and provide a more attractive working environment that makes team members want to stay. 
Hospitality is, of course, focused on the guest experience and has made lots of investments to change this post-COVID. How can the industry now turn to invest more into the employee experience?
Dan: The rise of same-day delivery has created a culture of immediacy. It's no longer enough to email your team about what's happened over the last 12 months. You need to talk about the here and now, and identify any pain points before people leave the sector for good.
It's essential for businesses to invest in technology so they can engage with their employees in a more meaningful and personal way. The problem is, inflation is causing spending cuts, and communication platforms are often seen as an expense rather than a valuable asset. This can negatively impact your ability to hold on to your best talent and flourish in the long term.
What changes are being made to the employee experience to ensure that employees feel engaged and valued in the workplace?
Dan: According to Indeed hiring data, candidates are looking for flexible hours, fair base pay, holiday pay, raises, bonuses, retirement contribution matches, and other incentives. Businesses wanting to stay ahead of the competition offer some of these benefits from day one – but they have to go further to attract and retain talent.  
For example, the average hospitality shift is around 5 hours. By shortening this to 3 or 4 hours, you can reach a wider pool of potential employees, like students, or parents who juggle the school run. Operators need to provide more flexibility like this.
Hospitality has always seen a high staff turnover. What's currently happening in the industry that calls for a stronger focus on retention?
Dan: 'Quiet quitting' has increased the need to focus on staff retention. The issue is, businesses aren't thinking about the next wave of talent. The general perception of hospitality as a profession is a huge obstacle in attracting staff. My dad used to say, "You can't work in hospitality, it's a dead-end career". I'm worried this mindset has returned.
The hospitality industry has also experienced negative press over the years. A lot must be done to change this image and highlight that it's a great place to work.
What are the most important KPIs for the hospitality industry, especially during an economic downturn?
Dan: The people. Most businesses look at their 12-month retention rate to track retention. In my opinion, they need to break down that data into 30- and 90-day retention rates by position. This is essential for identifying the true gap and making tactical decisions about employee retention. It's no longer enough just to increase pay rates without reviewing this.
What strategies are hospitality businesses implementing to manage growing labour costs?
Dan: Over the last 12 months, inflation has pushed menu prices through the roof. To avoid passing on these costs to customers, businesses are reducing their menus and reusing ingredients across different dishes. A lot of restaurants have gone from 60 menu items to 40, in an attempt to manage growing costs and remain competitive.
How is Harri helping hospitality operators to balance employee engagement, retention, and costs during these financially challenging times?
Dan: Our workforce management platform automatically triggers when an employee is late for a shift and sends a call to action to check if everything is OK. Our AI chatbot Carri also sends messages to employees like, "How was your first day at work?" – both of which help to boost employee engagement. In the future, we hope to leverage AI to create a predictive turnover dashboard!
One of the biggest successes is our employee referral feature, allowing managers to create a unique application link to open positions for each employee. We also provide consultation services to businesses on their job board quality, where we examine data to ensure operators are investing their recruitment spend in the right places.

Want to hear more about what hospitality businesses are doing today to stay ahead? Connect with our team today!