Can You Outsmart Your Own Unconscious Bias to Ensure a Fair Recruitment Process?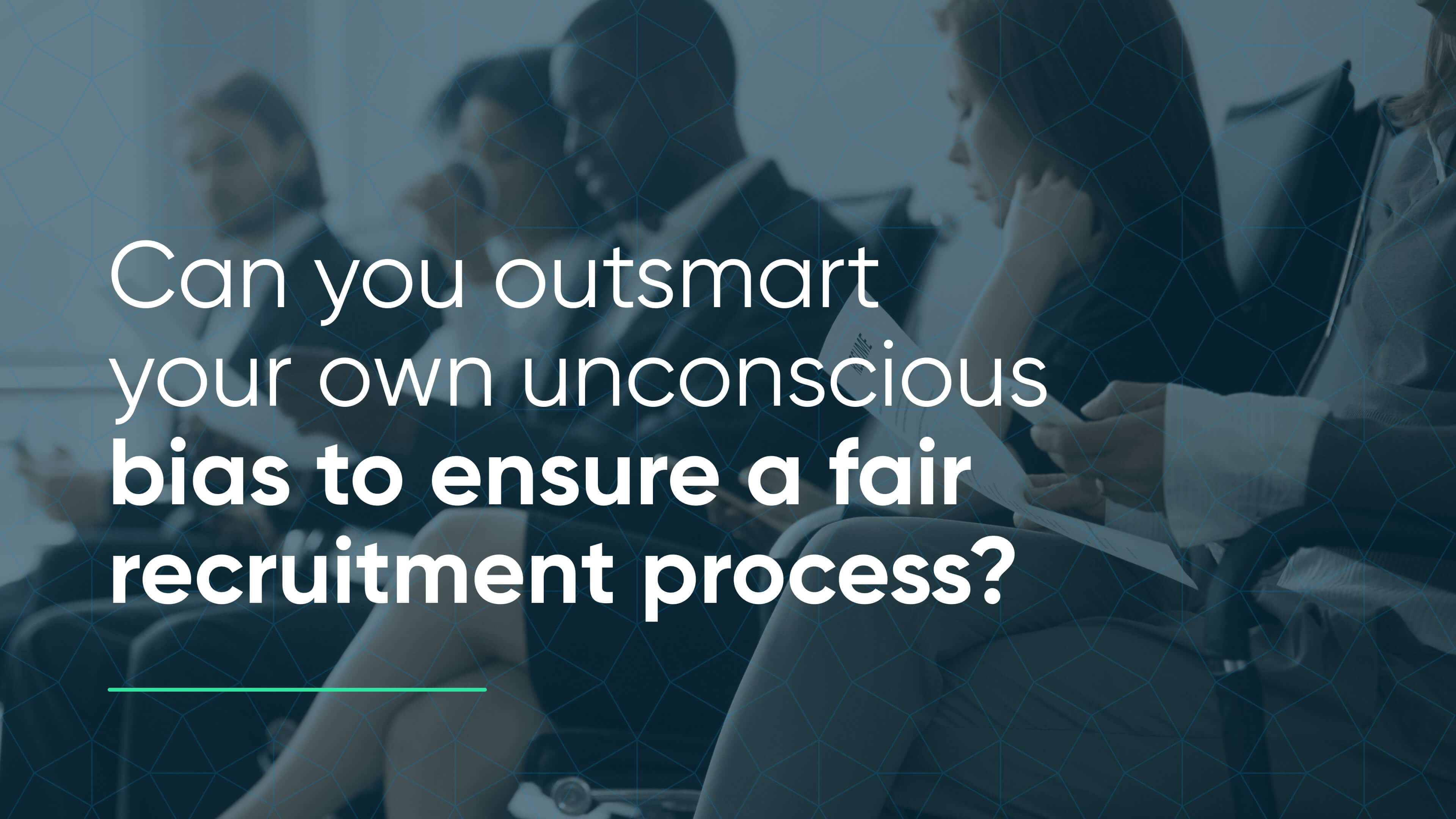 Is it really possible to analyse and counteract our own biases? Are we able to fight back against discrimination and counteract any negative stereotypes, so as to create a more inclusive workplace?
We think so. And we plan to push forward the movement in 2021; beginning with making the unconscious, conscious.
First of all, what exactly is Unconscious Bias?
The initial misconception is that biases; conscious or unconscious, are limited to ethnicity and race. Though racial bias is more widely talked about, discrimination exists towards any social group – age, gender, gender identity, physical abilities, religion, sexual orientation, weight and many other characteristics. Unconscious bias specifically centres around our beliefs that come from a tendency to organise social worlds by categorising.
Have you ever caught yourselves reflexively thinking or behaving in ways that you know are biased? i.e., Those who have studied at red-brick universities are intelligent, definitely worth a shortlist. Be honest. Because, you're not alone. This behaviour is merely a by-product of swimming in a culture amassed with systemic historical and contemporary racism. But admitting to having experienced feelings of bias is the first step in helping ourselves to be, and do, better.
Reducing unconscious bias starts with your hiring process
Diverse organisations are more successful. Fact.
And biased hiring decisions result in less diverse teams. Also, a fact.
In Talent Acquisition, we therefore play an integral role in creating diverse organisations. Here in hospitality, we've had something of a head start in this area – the skills shortage forced us to think creatively and flexibly about how to bring the right skills into the business, long before D&I was at the forefront of everyone's agenda. However, there's still more we can do to support our business in the benefits of enhanced business productivity that comes as a result of achieving greater diversity.
Unconscious bias influences your hiring decisions when you judge a candidate, either favourably or unfavourably, based on criteria that is irrelevant to the job. "Oh – this candidate played on the same college basketball team as me? We'll get on great here, they surely will too!" This kind of bias needs addressing, because it's 2020(??) and yet candidates with "white-sounding names" are still 50% more likely to get called back for an interview than those with "black-sounding names." (NBER Working Paper, 2020).
It's going to be a long journey in reprogramming our unconscious thoughts; one that we believe begins with training.
Unconscious bias training – does it work?
There's been a lot of backlash about this type of training – most notably from our UK Ministers who, recently, were pretty vocal about their dislike for undertaking what they perceived to be a "tick-box" exercise. And we have to agree that sadly, far too often it's seen to be enough of a strategy to many businesses. There are many organisations who ask their teams to complete some online training in the belief that this offers some degree of plausible deniability, without actually creating a cultural change. And this isn't good enough.  
Here are our top tips on what unconscious bias training should actually look like, if it's going to drive real change:
Accept that the training is just the start of the journey and should be part of a clear roadmap of interventions that seek to dismantle inequalities and barriers that exist within the workplace – with a strategy underpinned by tech

Training should be in person, interactive and delivered across multiple sessions; ideally over a few months whilst being linked to additional, alternative interventions 

The sessions should be delivered by external experts who are able to question identified biases in an organisations culture – and who are given the authority to call the business out on them

The training should begin top-down and should capture every person in the organisation.
Why tech is a key component to addressing unconscious bias
Your recruitment teams are on their unconscious bias learning journey. Achieving diversity is a living, breathing strategy in your organisation. So, why is it also key to have this strategy underpinned by tech?
Because, sadly humans are still inherently biased. While we can take significant strides in making real change, there are still many inconsistencies that exist, and let's not even begin to mention conscious bias, that we'd have hoped to have left behind a long time ago! Technology however, can help minimise the effect of any bias in your talent acquisition practices. Here are our top tips in overcoming this:
Job adverts
Ensuring the language you use on your careers site and job adverts is diverse is key. They offer a window to your organisation and you'd be surprised how powerful wording can be in enabling someone to feel like they'd belong in your business and ensure they apply. Run your careers page through tech such as Textio or this tool. (Job Page Grader)
Screening
Get you a system that takes out any biases. Names, educational institutions, photos, employer names – they're more of a hindrance than a help, if you care about diversity
Offer automated screening questions that are unbiased and offer consistent scoring for every applicant.
For entry level roles – let's scrap the CV and use behavioural assessment instead. If someone shares your organisations core values, and exhibits characteristics that make your team inherently successful, hire them.
Video interviews are the future for our industry – but removing human interaction at this point is pretty important in overcoming unconscious bias. There are many options on the market for analysis of video interviews without the need for recruiter intervention – Harri's ATS being one of them!
Reporting
What gets measured, get done. Measuring diversity at each stage of the funnel as part of your recruitment process is key in driving change – this enables you to identify where interventions need to be made.
How Harri can play a key part in your D&I strategy in 2021
Here at Harri, we're working on a solution that addresses all of these top tips for 2021:
Currently, Harri supports an inclusive approach with:
Sourcing & Application – Job Templates & Carri aiding Autism & speech, can turn photos off
Initial Screening – AQAAF – non biased (behavioural based) questions and scoring
Human Interaction – consistent Interview Questions + Manager/HR review ability
Reporting – Equal Opportunities Questionnaire which ties to progress stages
We are taking our D&I tools to the next level at Harri and will be releasing enhanced reporting tools along with unconscious bias training both online and through consultancy to help increase awareness and make the unconscious conscious.
Keep an eye out for our new products here throughout 2021.