Multi-Skilling Is Key To Our Recovery: How To Recruit For Multi-Skilled Roles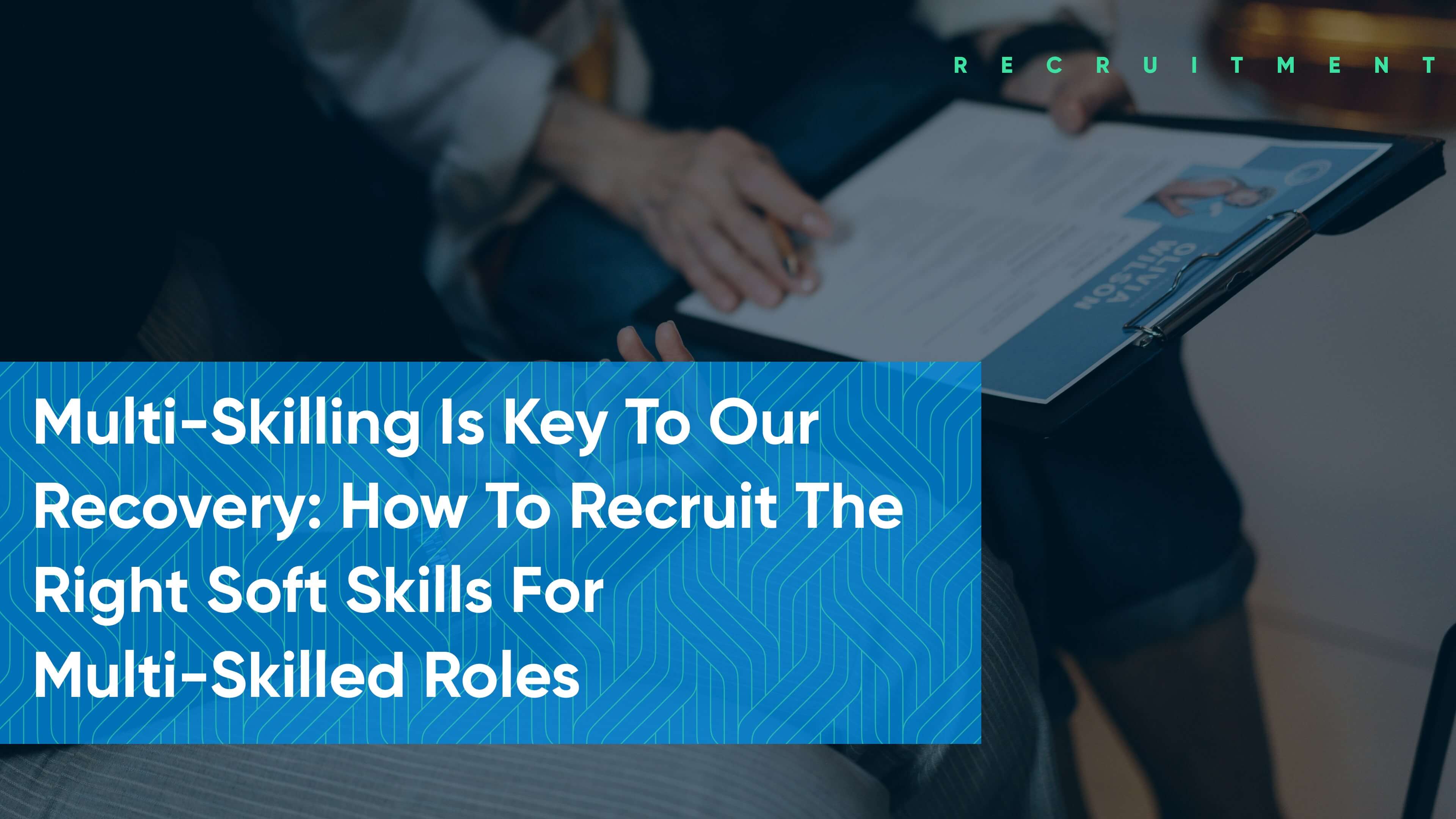 A very unique issue has presented itself to hospitality businesses throughout the pandemic. Operators reacted agilely to seek new revenue streams to overcome restrictions, while simultaneously battling the need to operate with significantly less staff. As a result, we saw employees became incredibly adaptable when it came to learning new skills. 
Now as we prepare for re-opening, the need for multi-skilling is more prevalent than ever. Not only does having a cross-trained workforce offer significantly more flexibility and responsiveness to fluctuating demand, it also reduces labour costs at a time where, financially, our industry is still reeling from the effects of the last 12 months; not to mention the fact that it's the future of work.
What does this mean for Hospitality recruitment?
Put simply, recruiters and companies alike will no longer be able to depend on age-old skill sets that we historically looked for in prospective candidates. In every industry, including hospitality, a major shift is taking place which calls for a revamped skill set for the post-COVID phase. 
But just what are the skills that are so important for our industries recovery? Well, with the focus firmly on multi-skilled and versatile teams, these are the top soft skills we should be looking for across our industry:
The ability to multitask

Thriving under pressure 

Ability to work with ambiguity

Adaptability

High emotional Intelligence 

Strong communication skills
Brands who hone in on these will benefit for many reasons.
To accommodate the essential demand for these skills to support our business' recovery, we, as recruiters, must shift our approach to sourcing and selecting prospective talent.
Harri's got you with our top-tips on how to recruit the right soft skills for multi-skilled roles.
1. Automate your screening questions
Soft skills are much more difficult to measure, because they aren't easy to quantify. You can't ask screening questions such as "how much revenue did you generate last year?" and easily measure it against a predetermined criterion.
You'll need questions specifically tailored to the skills you're looking for. This is why pre-screening when it comes to assessing for soft skills, is incredibly helpful and saves a huge amount of time, whittling down candidates in the early stages.
It's also why, Harri has recently enhanced our automated screening questions to enable you to identify the qualities you are looking for and to assess them consistently, fairly and without bias; quickly. 
Beyond this, once you've determined a candidate suitable for a role following their screening questions answered within Harri, they're automatically invited to an interview with the hiring manager. 
Why is this important? Because if they're meeting the criteria, in today's tough market, you're going to want to wow suitable candidates with a seamless recruitment process that ensures they don't drop out of the funnel.
2. Don't rely solely on the traditional face-to-face interview
A skills practice exercise is the best way to identify a wide range of soft skills requirements, including how to work under pressure, communication skills, problem solving and critical thinking.
There is a reason why these practices have been around as long as we can remember, and that's because you're able to put the individual into a real-life scenario and assess their ability to handle the situation positively. Better still? These can be organised in wide groups so you can assess at scale.
3. Behavioural over situational interview questions
Despite their fuzzy name, soft skills are critical for job performance and ensuring cultural fit. If you're using Harri, you can at least be sure that your candidates actually live up to the soft skills they've displayed in their CV following their round of automated screening questions.
However, for everyone else? You'll need a structured interview with plenty of interaction and a ton of probing questions.
Behavioural questions are the best approach as they are open-ended, allowing candidates to talk about their experiences in detail. They'll allow candidates to draw on specifics of past experiences where they've demonstrated the soft-skills cited in the scoring criteria for the role. 
An example of this would be:
"Tell me about a time you've had to deal with an upset customer who was complaining about a team member in another department?"
Such a question can help you identify the individuals approach to teamwork, their emotional intelligence and communication skills, all at once!
Want to find out how Harri can support you to recruit the soft-skills that are integral to your recovery?