Only a Pavement Away's Fill A Flask Campaign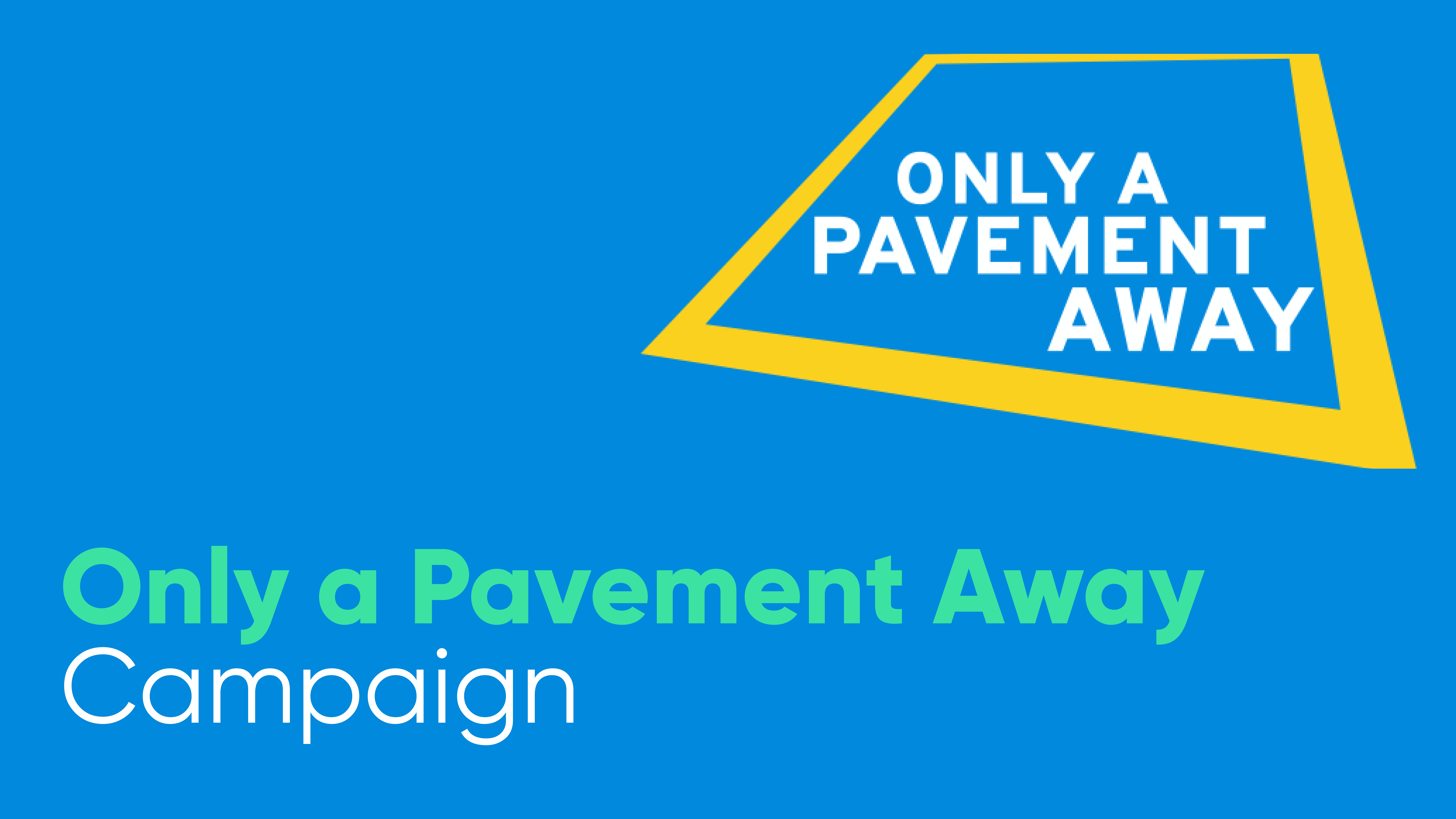 We've been out on the road this month, helping the charity Only A Pavement Away (OAPA), with its 'Fill A Flask' campaign. The charity helps the homeless, but also veterans and ex-offenders to find a job within hospitality. Dozens of operators have come forward to support the initiative, committing not only pledges to provide more funds but also much needed help on the ground to distribute thermal flasks and cold drinks.
The primary objective of the 'Fill A Flask' campaign which costs £40,000, is to distribute 6,000 thermal flasks to every rough sleeper on the streets of the UK. The use of flasks is environmentally friendly and, based on a minimum average usage of each flask being filled three times per week, per rough sleeper, saves 18,000 plastic water bottles in just one week. Over the 12-week period of the campaign, OAPA will have facilitated 216,000 cold drinks bought by the public for rough sleepers.
'Fill A Flask' is just one of OAPA's projects to help those in need, who can often become lost in the system once their routine is removed and they find themselves back at the start, without work or accommodation. OAPA founder Greg Mangham and his wife Gill recognised this on a walk along The Strand in London one day, seeing the evidence before their eyes as they observed the rough sleepers and those in dire need.
Between now and 2024, the hospitality industry will need to recruit around 1.3 million employees and around 300,000 of these roles will be new positions. Knowing this and with decades of experience in hospitality, Gill and Greg's response was to found Only A Pavement Away, to highlight the plight of the people they saw that day and the thousands of others like them to an industry that is desperate for new recruits. The charity has since grown to such an extent that Greg now works on the initiative full time, with Gill's invaluable help behind the scenes.
"We're on the move again," Greg told us this week. "Fill A Flask is going to Brighton and then on to Manchester. We need to keep going. In our first year, we've already helped 35 people find roles in hospitality and get their lives back on track. Our next target is to get another 250 people back into work within the next 12 months.
"The help, encouragement and support we've received from operators and suppliers has been overwhelming. We're really grateful. Fill A Flask and events such as The Cateys, where OAPA was represented recently, have produced yet more offers of funding and support. To make it work for the long term, our aim is to raise at least £250,000 a year. We will use those funds to provide support workers for the vulnerable and relationship management for all of the fantastic operators and suppliers who help us so we can do more. Society has keen and able job-seekers; hospitality has jobs. Only A Pavement Away is the conduit that will help them find each other."
Harri provides OAPA with something of a charity recruitment exclusive – a dedicated jobs board. "No other industry has a charity recruitment set-up like this," Greg explains. "Harri enables OAPA to offer a free jobs board and applicant tracking system for employers to advertise their vacancies. Through a personalised profile, job brokers can make applications on behalf of their members, removing the need for applicants to trawl through the process, which may seem daunting. Operators only receive applications via the job brokers on behalf of members who , OAPA will be encouraging are 'job-ready', with the desire, behaviour and attitude to seek new opportunities. OAPA would certainly not be as sophisticated as it is without Harri. This is one of the ways in which the industry and its suppliers are helping us to make meaningful employment a reality for the vulnerable."
'Fill A Flask' will continue across the UK throughout July. At Christmas operators to get involved once more and participate in its Winter Warmth campaign. The charity would like donations of warm coats and sleeping bags to give those in need some help through the cold months and, with luck, encourage them into OAPA's support system and to successful careers in hospitality. As OAPA puts it, it's about stability through employment – and we're all for that.
To learn more about OAPA, please visit www.onlyapavementaway.co.uk. To find out more about Harri's Applicant Tracking System, please click here.