HarriX Webinar | Fighting for Talent's Attention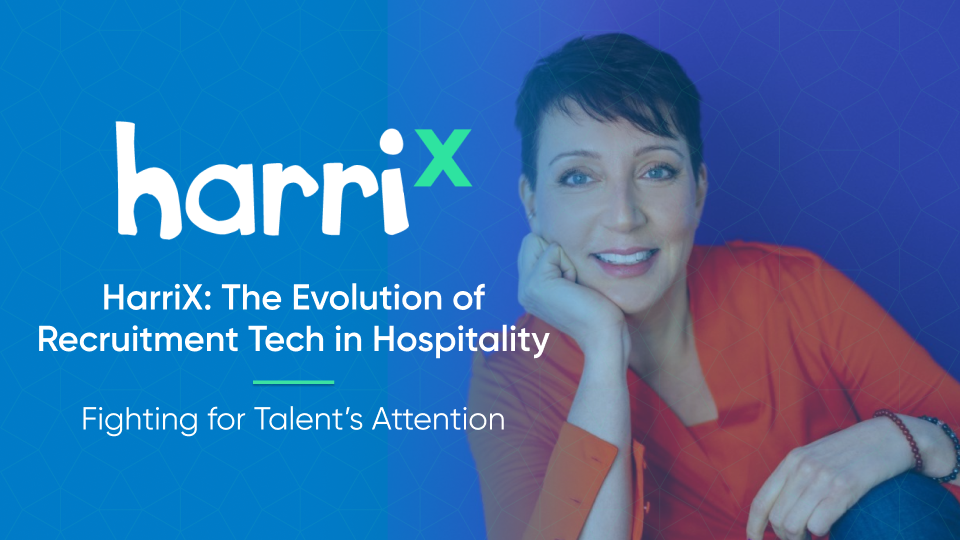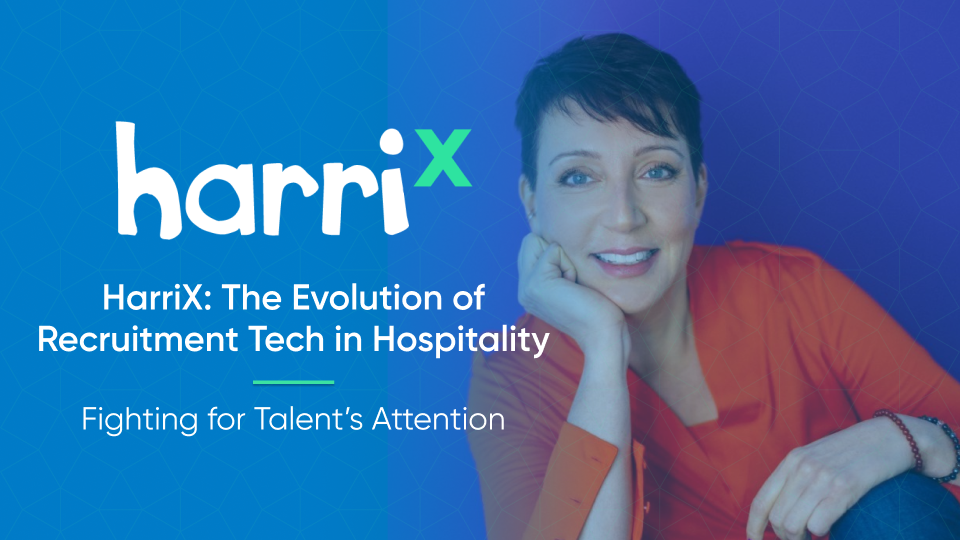 Welcome back to HarriX! This is an event hosted to discuss the evolution of recruitment technology in the retail and hospitality industry, including predicting trends and the importance of the human element in hiring practices.
In this session, we met with Katrina Collier, an author, podcast host, speaker, and facilitator specialising in recruiting. Her mission? To free recruitment blockages. 
Katrina opened her talk by taking us back to a time when we had to look at a newspaper to find a job. We had no idea how many people applied or if the job listing was the only one. Job-seekers were in the dark. Now, the power dynamic has shifted.
The internet has disrupted recruitment
The visibility of the internet completely changed the hiring game, and recruiters are still adapting to the pros and cons. 
Take employee loyalty. Now that we can see that there are other jobs out there, there is no point staying in a position where we do not feel valued or important. Katrina gave an example of a disgruntled employee she once spoke with, "If I'm working for you and you're treating me poorly, I'm out." 
Part of improving employee sentiment means setting a good first impression. She encourages in job postings that we use the word "you" instead of "we". 
You're competing with thousands of other companies to get attention on your listings, so use the right vernacular to attract talent. You want to end up in what Katrina calls "the blue box" so that talent comes to you directly, not through third parties.
Websites like Glassdoor give people an insight into how poorly people are treated during the recruitment process. With opportunities to write reviews and have them available to other potential candidates, it has become increasingly difficult to find talent.
People can write whatever they want on these job reviews. What Katrina stressed the most to combat these reviews is simple: respond. Simply send the person who wrote a review a message and have them contact you directly. Show potential candidates that you see these messages and respond to concerns. This establishes a level of trust right away. 
Engaging with candidates to ensure better recruitment experiences is also key, but this can be difficult for managers hiring at scale. Why has engaging candidates become so difficult? Katrina covers three points:
Candidate engagement stress points
Many job opportunities, fewer employees

Phones allow us to interrupt one another

Companies have less power in the hiring process
But this doesn't just apply to the candidate experience, it should be felt throughout the entire employee experience — especially during those first few months. That's because 33 % of new hires decide in their first week if they are staying or leaving.
Humans crave certainty and transparency. We love knowing what time we are getting somewhere (thanks Google Maps!), why don't we give this same transparency to job-seekers?
1. Google those in the hiring process.
For those recruiting, check your profile pictures. Use one that is approachable, and fill out that headline/bio section of LinkedIn! Social media has given us the opportunity to attract talent, but knowing how to present yourself is crucial. If your boss Googles you and a not-so-flattering photo of you comes up, trust us, the candidate will find it.
2. Look like a company worth talking to.
Everyone has been on a mission to promote diversity and inclusion in businesses. However, you have to walk the talk …walk the walk, and not just talk the talk. Some companies have a blog on their website so employees can share their experiences and stories. Katrina also suggests adding your pronouns (a quick and easy thing) so that you validate your candidates who may use different pronouns than you.
Show behind the scenes of working at your company. This does not have to be anything formal but has to show that you are people outside of work (a hashtag is a great way to do this).
3. Get everyone on the same page.
Remember the human behind the application. The power has shifted to candidates, and if they do not feel respected, they will let you (and others) know it.
Stop ghosting. People have gone through all of the stress and never hear anything. As Katrina says, "It's unacceptable."
Just as job posting evolved from print to online, so are the ways in which we engage with candidates.
If you're not providing timely, meaningful communications with candidates, they'll shift focus to a new job opportunity. This is especially true in hospitality, where the first few hours of the hiring process are absolutely critical.
But expecting to follow Katrina's suggestions while maintaining a fully branded hiring experience at scale is impossible — unless you have the right tools.
We built Carri, an AI-powered conversational ambassador, to revolutionise the hiring experience for candidates and managers alike. By providing meaningful, humanistic candidate interactions and answering even the most complex of questions, Carri gives a unique one-to-one experience for every candidate.
See how Carri can improve your candidate experience without weighing down your hiring managers.