10 Places Harri Can't Wait to Visit Once Lockdown Is Over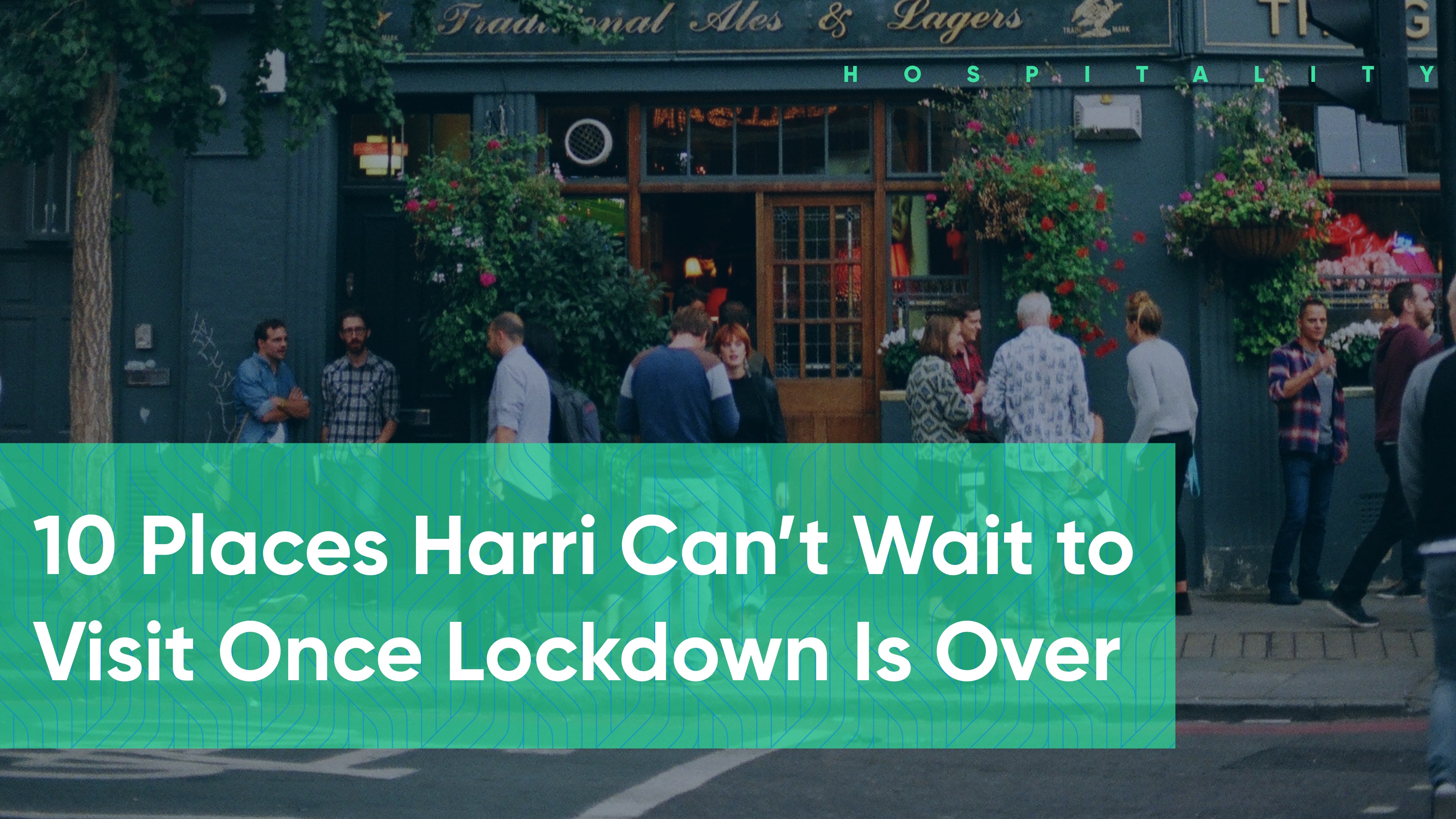 With outdoor hospitality looking to reopen its doors on Monday, we are getting very excited here at Harri about being able to visit our favourite pubs and outdoor spaces once again. 
It's been a long year since the start of the first lockdown, and we all know how acutely the hospitality industry felt the effects of the pandemic. As vaccinations are steadily rolling out and lockdown restrictions start lifting, we all live in hope that our industry will be back to normal before too long. With this in mind, we asked some of our hospitality experts at Harri HQ where they were looking forward to revisiting once restrictions were lifted.
Looking at London and further afield, we hope this list will give you some inspiration to get back to your local pub, favourite restaurant, or maybe even try a new suggestion! 
Team Harri's must-visit spots when lockdown ends
Lenny, from the Customer Success team, is excited to get back to normal after lockdown disrupted his usual plans: "Years of traditions were shattered when my roommates and I could not properly usher in the start of BST last year. Unfortunately, lockdown restrictions will not be lifted on time this year either as it seems. But! The lads and I cannot wait to have a wonderful cold pint of lager at The White Horse in Parsons Green, enjoying the warming sun on our winterish-pale skin, shortly after."
Louise, from the Marketing team, shared this favourite local haunt that is tempting her back very soon.
"I can't wait to visit The Phoenix Inn which is just up the road from me. Their outside space is ready to go – the garden is beautiful and the food is to die for. I can't wait for one of their award-winning roast dinners!  Andrew is the ex-Maitre'D of The Savoy Hotel, and he and Sisi are very accommodating. My wine is chilled and waiting for me already!"
Katrina, from the Customer Success team, says that she can't wait to visit Côte in Haywards Heath. 
"The outside terrace is the perfect sun trap for a long lunch with an ice-cold bottle of Cotês de Provence. With excellent food and the friendliest service around, I always feel at home here."
Victoria, one of our Sales Account Managers, is excited to get back to enjoy her favourite Middle-Eastern cuisine. 
"I can't wait to eat some freshly baked Arabic bread, with tasty lamb shawarma meat, crisp Fattuush and Creamy Hummus at Damascena in Birmingham. Whilst the homemade efforts were great, nothing compares to eating out."
Lucy, from the Implementation team, is looking forward to going to Lost in Brixton.
"With a variety of different cuisines on offer and cocktails to go alongside it doesn't get much better than this rooftop bar."
Steph, from the Customer Success team, is most looking forward to having dinner and drinks outside on the Thames with family and friends.
"The last time I visited Megan's it was a summers evening at the West Village in Battersea on the River Thames!  I can't wait to enjoy a meal and a bottle of Côtes de Provence at Megan's!"
Kate, from the Marketing team, is most looking forward to going to her local, The Angel in Rotherhithe. 
"With a small outdoor patio overlooking the river, The Angel is a beautiful Victorian pub providing beautiful views of the Thames, with Tower Bridge and the Shard just visible in the distance. I can't wait to get outside with a lovely crisp pint and enjoy what will hopefully be some sunny weather come April!"
James, from our Customer Success team, can't wait to get back to a pub garden too. 
"I'm looking forward to a trip to The Faber Fox in Crystal Palace. As well as fantastic food this pub boasts a beer garden perched on a hill with fantastic views over the whole of London. A great spot to while away warmer days."
The Fish Hotel, Daylesford Farm, Barrafina Dean Street
Olajide, our Implementation Training Specialist, has lots of plans for once hospitality is fully open again. 
"I am a man who loves a good spa break so I am looking forward to getting myself to The Fish Hotel in the Cotswolds for a few days, and it's a sin to go that way and not have dinner at Daylesford Farm. You can't beat a bit of the countryside.  On the flip side, I am so excited to get back to the hustle and bustle that is central London for a full-on day. I would start with a chai latte and a pastry at Ole and Steen, before I head to the National Gallery, it's been so long! Then an early dinner at Barrafina Dean Street and ending the day with a show at the theatre. Counting down the days, who's coming with?"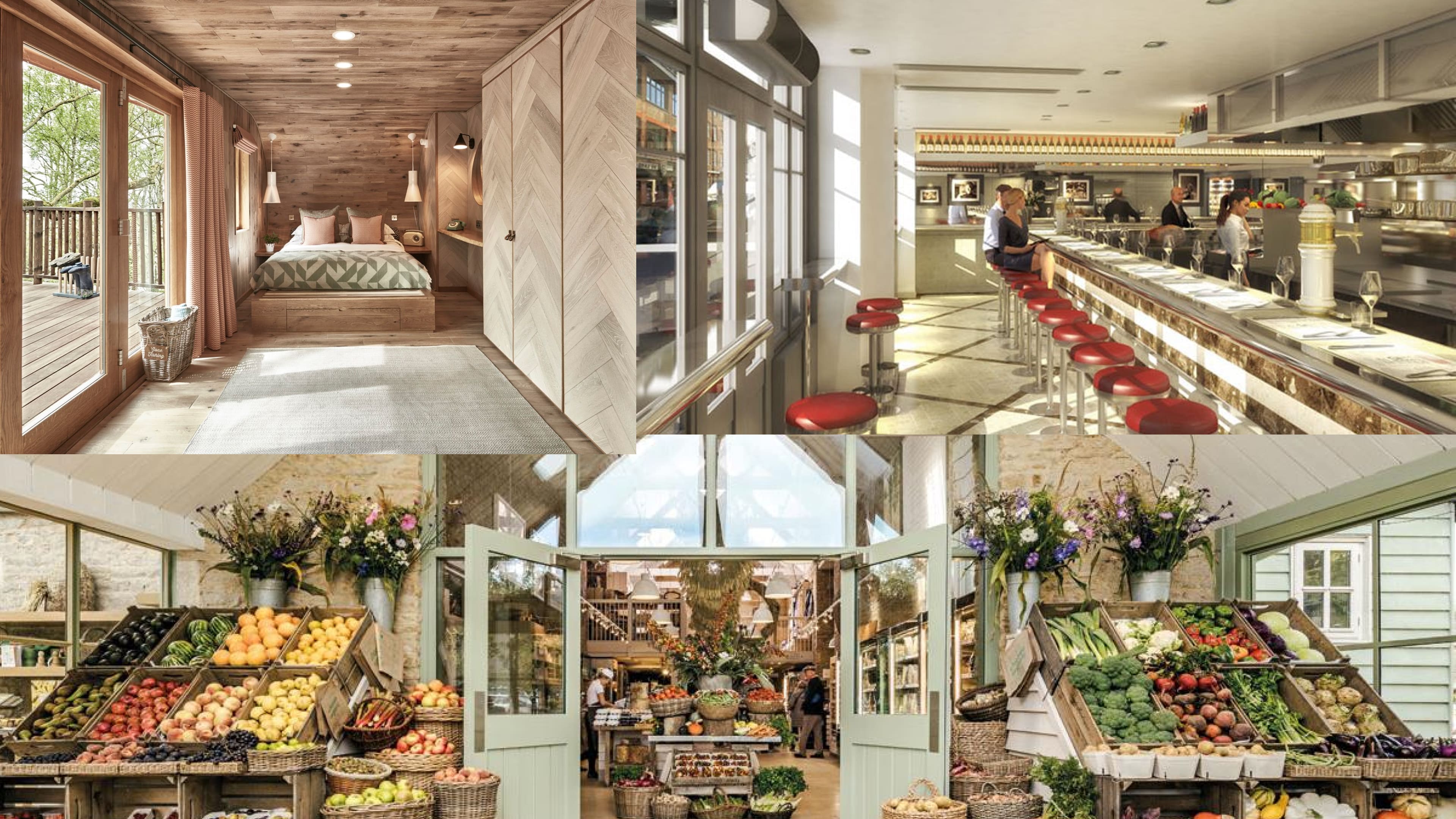 Amy, a member of our Sales team, is looking forward to a bit of fine dining this summer. 
"I have booked a table at Cornerstone in Hackney Wick for June. I've been before and really loved the food and atmosphere and they were also awarded a Michelin star this year so I can't wait to get back there and try some of their new dishes as well as see the head chef, Tom Brown."