Are Job Boards Redundant? The Future Of Recruitment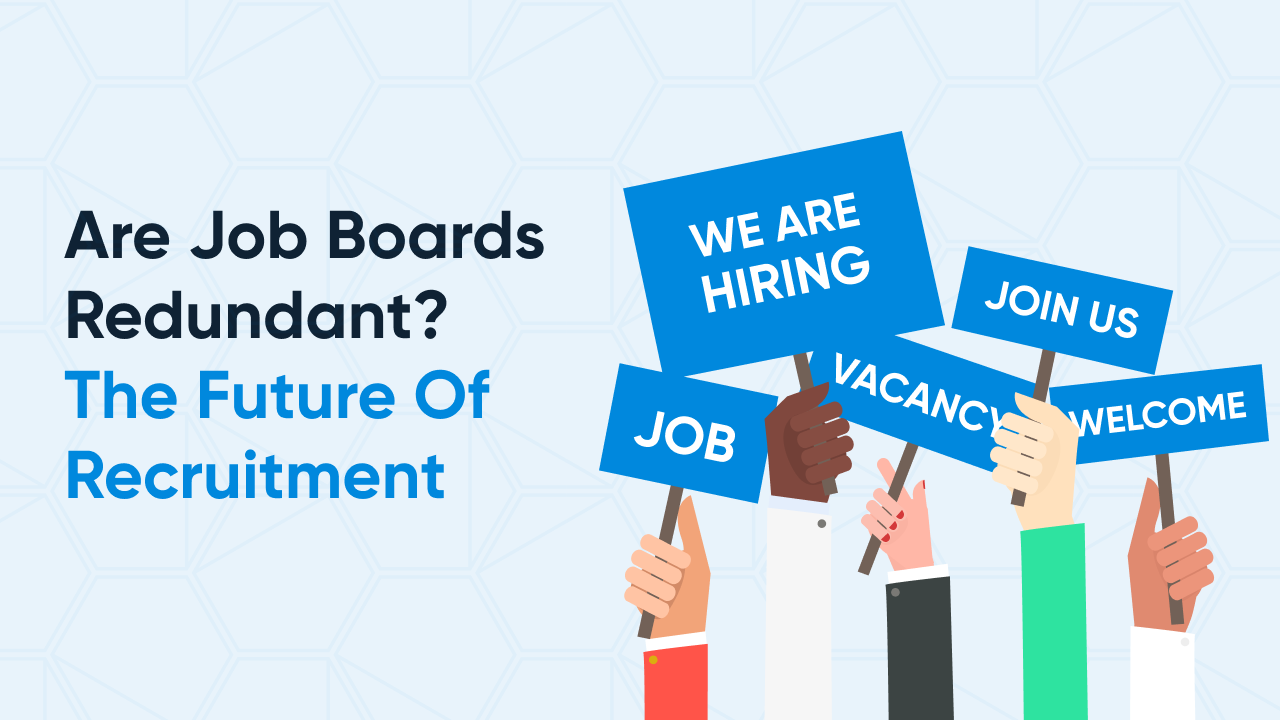 A common question in the hospitality industry is 'are job boards dead?'. Before we respond, it's worth noting that the job search has changed significantly over the last few years. If you want to scoop up top talent, you might need to change the way you approach hiring – especially now the talent pool is drying up.
So, let's answer this FAQ, and take a look at the alternative methods of sourcing the best candidates…
Over the years, a number of employers have claimed that job boards are dead, yet recent studies may suggest otherwise. According to an Indeed survey, around 85% of job seekers hired in the last 12 months used online methods to find a role. As such, shouting about your open vacancies on job boards and job search engines is still an effective way to reach candidates. But relying on a single board might not be enough. 
In today's digital world, you need to cast a wide net and promote your roles across multiple platforms. This can take up valuable time and resources – but it doesn't have to. With our talent acquisition technology, you can build and distribute your open positions to millions of active job seekers on the most popular (and premium) job boards, all in a matter of seconds! Harri's multi-channel job posting allows you to instantly post on external job boards with the click of a button. 
Of course, you shouldn't depend solely on job boards to attract new talent… 
Employer branding can help
It's a candidate's market, so if you want to fill your open vacancies with the most qualified applicants, you need to show what's in it for them. That means strengthening your career branding efforts. 
Recently, a Glassdoor report revealed that 75% of active job seekers are likely to apply to a role if the employer actively manages its employer brand. That could be responding to reviews, updating their profile, or sharing updates on culture and work environment. 
Harri's career story pages allow you to bring your employer brand to life, showcasing exactly what it means to work for your business, and why candidates should choose you. It can display information about a recent job opening, your values, culture and benefits, and even employee testimonials – a simple yet powerful way to build candidate trust.
Employee referrals are key
As well as testimonials, employee referrals are the most successful source of hires for many recruiters, especially when the market is tipped in the candidate's favour. Not only do they reduce the cost and time associated with hiring, they allow you to make better recruiting decisions. After all, no one knows your business better than your people. 
When a job is published using our platform, your employees are automatically sent a unique referral link to share with their friends and social networks. This allows you to widen your candidate pool, and increases your chances of hiring top talent. But what happens when you finally source the right person? 
Video interviews are here to stay
Once you've found a quality candidate, you might think your work is done – but that's not the case. The next step is to interview them, and this could take weeks or even months to complete depending on the vacancy. If you've never considered using video interviews as part of your recruitment process, you could be missing out on top talent. 
Pre-recorded video interviews enable you to gain a better insight into an applicant's skills and personality. They're easy to conduct too. Once a candidate has passed the phone screening stage, simply invite them to answer the interview questions you've developed using our platform. Then, rate and review their responses at your earliest convenience. 
Making a hiring decision is never easy. Do it wrong, and it could cost your business time and money, with much frustration along the way. If you want to attract and ultimately retain top talent, you need to take advantage of the latest digital technology. 
Carri, our smart conversational ambassador, helps you determine the most suitable candidates, so you can focus on the other important aspects of your business. Want to learn more about our solutions? Request a free demo today! 
And if you'd like to receive more content like this, subscribe to Harri Insider and get free unlimited access to the latest and greatest hospitality news.