Seasonal Hiring: Our Guide to Speedy Recruiting Through Tech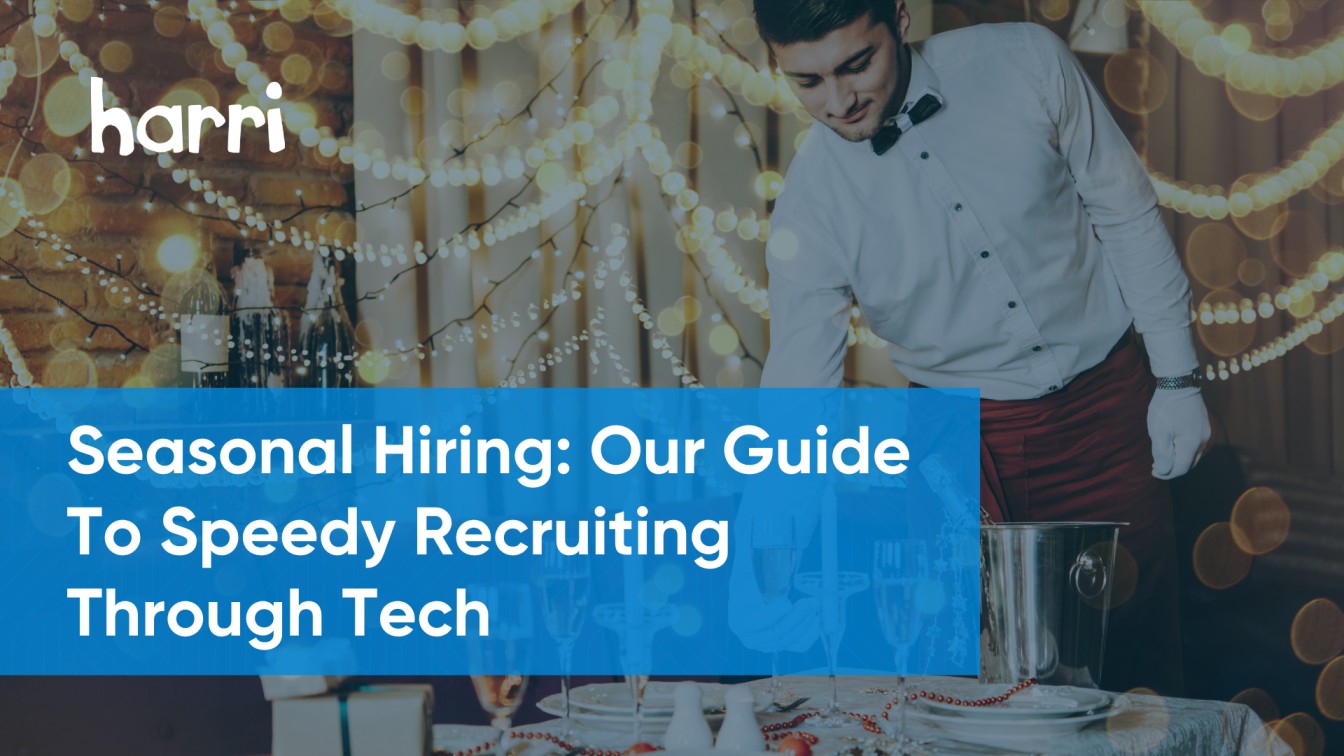 The holiday season is just around the corner. To find extra workers in the midst of a recruitment crisis, here are some ways to speed up the hiring process – and maybe even solve for your longer term staffing issues too.
First, what's the seasonal hiring picture in the UK and US?
According to news reports, Domino's Pizza is hiring for 10,000 permanent and temporary roles across the UK and Ireland as it expects to sell 10m pizzas over the World Cup and Christmas period. The chain is particularly targeting people looking for second jobs after its own research showed 28% of adults are looking to take on a second role to help with cost of living pressures. 
The pub industry is also expecting to be particularly busy in the run-up to Christmas with the World Cup having switched from a summer to a winter tournament: 48% of respondents in a recent survey by Heineken UK said they would be more likely to watch a match in the pub this year rather than at home as it coincides with the festive period.
However, while a busy period ahead is predicted for UK hospitality, the picture in the US could be a little different if food service businesses follow the example of retailers. Major US retail chains, including Walmart and Macy's, have scaled back their seasonal hiring plans this year, amid nervousness over the impact on consumers of rising food prices and rocketing interest rates.
It's hard to predict how busy venues are going to be on either side of the Atlantic, but here's what you can put in action today to stay prepared. 
To source and screen faster:
Stay ahead with a multi-channel approach to get your seasonal ads in front of active job seekers, leveraging job boards such as Indeed, Caterer.com, Google, and Facebook Jobs to extend your reach. 

Add new content to your career site to showcase what it's like to work for your organization so you can drive excitement at the beginning of the candidate journey.

Enable managers to collaborate in the hiring process with an

applicant tracking

system

, automated tools such as screening questions, and video interviewing that help identify best-fit candidates.
Gain efficiency in your

onboarding

process

when you allow for new hire paperwork to be reviewed and signed digitally by new hires before they show up for their first shift

Leverage an online right to work verification service like TrustID enables you to quickly and easily confirm the work status of seasonal candidates.
To better manage holiday schedules and keep employees happy:
Automate your

scheduling

system

helps you stay ahead during an unpredictable festive season, ensuring you always have enough staff in the right place at the right time

Offer team members flexibility with a scheduling app that allows them to trade and swap shifts on the go, while having full visibility of schedules at all times so they know exactly what is required of them

Stay in touch with employees with a dedicated mobile app to facilitate regular

communication

between managers and team members to foster a sense of belonging and quickly communicate changes.
Keep seasonal employees engaged beyond the holiday season
Seasonal employees may make great long-term employees, so when it quiets down after the New Year, here are some ways you can retain your new hires:
Extend an opportunity for more comprehensive, regular training

Communicate your year-round employee benefits such as discounts, meals and overnight stays 

Share how management creates a flexible employee experience, starting with scheduling

Connect them with other year-round employees as mentors who can share their own career progression 
Want to find out how Harri can support you with your seasonal hiring needs?
Reach out to a member of the team to learn how Harri customers are handling seasonal hiring.