City Centres Bounce Back As COVID-19 Restrictions Ease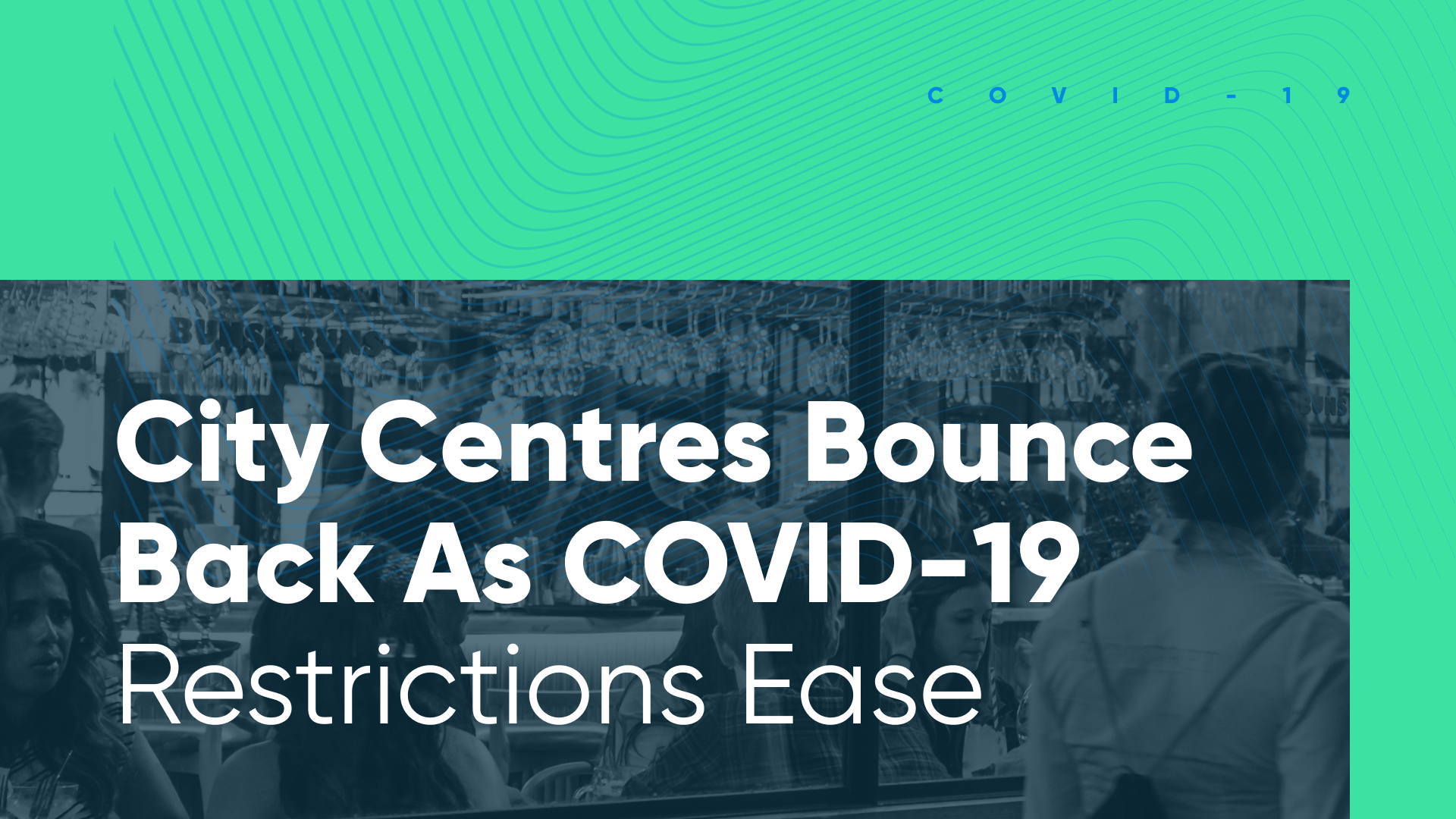 As consumer confidence rises and the UK prepares to live with COVID-19, sales in the eating and drinking-out market are gaining momentum. This is fantastic news for hospitality venues that were severely affected by the pandemic – particularly during the festive period.
In this piece, we outline what's happening in the sector, and what operators can do to ensure sales remain high.
January 2022 sales are up on pre-COVID levels
The Coffer CGA Business Tracker – produced by CGA in collaboration with The Coffer Group and RSM UK – found that total food and drink sales in January 2022 were 3% greater than in January 2019. While the road to recovery is only just beginning, this is a positive sign that things are moving in the right direction. The problem arises when you consider the individual data. 
Looking at the statistics separately, restaurants performed the strongest, recording a 4% growth in January 2022 compared to January 2019. This was closely followed by pubs at 2% total sales. On the other hand, bars saw sales decline by 3%, which is likely to be associated with vaccine passes and restrictions on late-night premises. 
British city centres are recovering
With hospitality sales rising and restrictions easing, city centres across the UK are starting to bounce back. The latest 'Top Cities: Vibrancy Ranking' report from CGA and Wireless Social found that Bristol was the liveliest city, with eating and drinking-out sales rising from pre-pandemic levels and check-in numbers 'improving'. 
Manchester also saw an increase in sales, lifting the North West city from 9th place in the previous report to 2nd place in the most recent one. This was closely followed by Glasgow and Sheffield. On the other side of the country, however, London is ranked 10th for a second time in a row, with sales (11%) and check-in numbers (38%) down on pre-pandemic levels. 
"After two very difficult years for Britain's city centres, our report is proof of their growing vibrancy as COVID restrictions ease. Positive trends in Bristol, Manchester and elsewhere raise hopes that sales and footfall may soon return to pre-pandemic norms. However, while many consumers are making up for lost time in pubs, bars and restaurants, others remain cautious about spending as inflation mounts, and trading in London remains particularly challenging,"
Chris Jeffrey, Client Director at CGA. 
Like Chris pointed out, recovery is going to be fragile, and with high inflation and rising taxes around the corner, achieving growth will be tough. That's why it's important to ensure you have the appropriate level of staff in place to cope as more people return to hospitality venues. 
It's time to improve employee scheduling
People are the key to success. If you don't have the right people (or the right number of people) in place to deliver a successful service, you'll fall behind. That's where our smart scheduling tool can help.
Our intelligent solution automatically generates position-based, skills-based, and performance-based schedules. This ensures you only have the correct staff in place to provide a safe service and exceed the needs of your customers. There's even a shift functionality for your employees to engage with.
Want to learn more about our platform? Request a FREE demo today!