How to Choose the Right Workforce Management Tool for Your Hospitality Business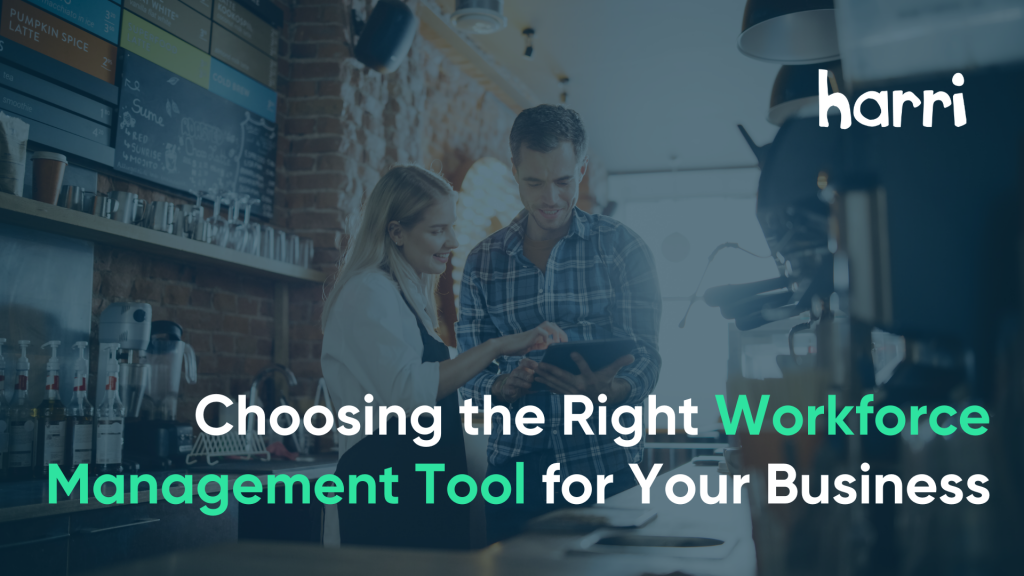 A Human Resources department is an invaluable benefit for employees at any business. It's an asset to have an HR team, or employee, whose sole focus is to manage staff-related issues and provide additional support to employees. There are many essential tasks that fall within an HR department's scope of responsibilities, whether it's recruitment, onboarding, workforce compliance, health and safety, employee retention, etc. The list is long, and it becomes difficult to accomplish all these tasks effectively, while remaining cost-effective. More and more HR departments are turning to tools to help them manage their workforce while maintaining productivity.
Imagine knowing your time and attendance tracking, benefits, onboarding, workplace safety and compliance concerns could all be handled in one cloud platform? And that it could be done remotely, giving your employees the opportunity to input their own time off and submit schedule change requests? In 2023, that is all possible, and the old meaning of "workforce management" has changed forever.
If you're in the hospitality business, you know that managing large teams can be demanding. Staff turnover, inconsistent scheduling due to seasonal needs, and industry regulations are just a few of the things you need to monitor to keep your business running smoothly. As your team grows and your business hits upon a busy time of year, a workforce management system becomes even more invaluable. Doing your research to choose which platform to use, and getting it set up in advance is time and money well-spent.
Types of Workforce Management Tools
Workforce management tools are at the forefront of Human Resource technology, as new ones are developed to meet evolving business needs. Older platforms are being updated while new systems are being created, so there are tools available to meet all the needs of every business in some regard. The biggest challenge you'll face is deciding which one fits your company's requirements the most.
Time and Attendance Tracking
Shiftwork is common in the hospitality industry, and with large teams of employees, which each employee having their own preference for hours, it can be an unwieldy task. A workforce management system focused on time and attendance will help you track the number of total hours for which you have staff scheduled, see where you may have gaps, and help prevent unnecessary overtime by ensuring you're within your salary allotments. You will also have much more accurate labor forecasting numbers at your disposal. 
Attendance tracking also helps you monitor an employee who may be developing a negative habit of coming in late or missing shifts, so these platforms not only allow you to be cost-effective and productive, but they also provide you with a tracking system on a granular level.
Payroll Management
Everyone works to receive payment, so getting accurate paychecks, on time, is critical to a business being successful. Employees rightfully become disgruntled when their pay (and benefits) are delayed, or checks are short. Payroll management is a headache at best, and knowing it is being overseen by a trustworthy service can be a game-changer.
Employee Scheduling
Gone are the days of paper calendars on walls with employee names jotted down for shifts. These may have worked in prior years, where labor laws were different or fines weren't as hefty, but there's no excuse for making these mistakes now when software can be a second set of eyes to ensure regulations are met and schedules are fair. The hospitality industry frequently employs a lot of part-time staff who are going to college, or parents working around their partner's hours to avoid daycare needs. Full-time employees have vacation time accrued to use within a certain period and some require leaves of absence. Individual needs can be a lot to track. Using a digital program to do the work, and to remember those individual details, decreases the chances of employees being a no-show. It also helps with staff retention. Take a look at Harri's scheduling options for an idea of how this can help your business. For even more info, read this article about why you should use employee scheduling software.
Employee Engagement
Good managers take time throughout the week to speak with their employees, and statistics show that employees who feel included are much more likely to stay at their job. It's not always possible to meet those goals, however, and this is where workforce management tools really shine. Employees can utilize an online communication tool to reach out to their managers, input schedule change requests or ask questions. As a manager, you are more easily able to respond quickly, which improves employee relationships, and there is documentation of the exchange, providing a history of the discussion and resolution when you have an employee engagement tool.
Compliance Management
Every state, county and city can have its own labor regulations, and these may be constantly changing. Moving goalposts are a constant in business, and making sure you're on top of those regulations and laws will help your business to avoid being fined or, in the worst case, being closed until problems are rectified. Taking the brunt of compliance management off your plate can be a big relief for your Human Resources team while being a constant supplier of education and resources in a world where it feels impossible to know everything before something changes and you need to adapt.
In addition to labor laws and regulations, your company employer policies are also accessible and available in this process. Maintaining equity and inclusive environments are increasingly important in any industry.
Workforce Management System Features
Each of these workforce management tools are a little different, but there are commonalities. Your business may not need all of them right now, but having the option to use those extra perks later can be very helpful.
Mobile Support
Employees who need to reach you outside of their work hours won't always have a computer available, nor will you always have one at your disposal if you're traveling or an emergency arises. Having mobile device access will increase the likelihood your employees will use the tool, rather than texting or calling you, and will make it easier for you to know in advance of any situations that may arise. You can also view reports, numbers, budgets, and onboarding processes in real-time while away from your desk.
Cloud Integration
Your business probably uses multiple software programs for various needs, and seamless collaboration between them is a real timesaver. Your current tech infrastructure should work with anything new you adopt, to avoid having to make even more changes. 
Multi-Platform Support
Not everyone in your business will access the internet in the same way. Some will use an iOS laptop or mobile device while you may have someone working remotely who is using a Windows device. It's important to have a tool that works with everyone's preferences.
Automated Reporting
Your business may be required to submit reports to various teams or board members, or even fundraising or financial institutions, and a workforce management system can allow you to set up these reports to be automatically sent, helping you meet deadlines for data submission.
How to Select the Best Workforce Management Tools
Choosing which tool to use will depend on the unique needs of your business. No two businesses will have the same requirements, so what works for another may not work for yours. Consider your business history, prior tools you may have tried, your budget, and what you hope to achieve to help narrow down your choices. 
Current Business KPIs
What do you consider your most important KPIs? What do you need to track the most? What can you live without tracking consistently, and what are non-negotiable needs? What problems do you seek to solve? Where do you most need to control costs?
Cost Versus Benefits
When considering the cost, you also must consider the time that will be saved by utilizing the tool. If you're able to save a lot of paid hours for your Human Resources team, that should be part of your equation. What seems expensive initially may end up revealing itself as a much larger money saver than you hoped for. Think big picture to tabulate everything involved for the most accurate cost analysis.  
Business Size and Growth Prospects
Are you hoping to scale your business in the future? Choosing a platform that can also manage a large team may align with your business needs not only now, but years down the line, preventing you from having to start over with a new tool because you've outgrown your current choice. Each time you change tools, you will need to account for the time to transfer your data and learn how to use the new system, and time is money. 
Employee Access and Needs
 If it's important to you that your employees can communicate with you via the platform, and to be able to input their own information, put that near the top of your 'must have' list. Having schedules and pay information available from anywhere shows your team that their job satisfaction and needs are prioritized. If they can visualize their schedule from anywhere, they are more easily able to maintain their version of a work-life balance and notify you in advance if there are schedule conflicts.
Ease of Transition and Use
Moving to a new tool may seem like an insurmountable task, but it won't be if you choose the proper tool and research your onboarding process. Spend some time reviewing the training options and see if there are online tutorials or customer support services available for both you and your team. A tool is only perfect for your needs if it's accessible for everyone who will be required to use it.
Does it Suite Your Unique Business Needs?
After you've trained your team, input your data, and tested it out, you can then adequately determine if it's sufficient. Before you give up on something that you've spent time and money on, be sure to reach out to the platform's support team. The problems may be something that can be resolved via settings or adjustments. It's worth giving them the additional time to try to fix it instead of you starting over with another platform.
"By bringing Harri on board it's made our managers a lot more efficient with their time and it's enabled them to take more of a forward approach with the business as they have the additional time to get on with their day-to-day tasks."
Harri: An Integrated Workforce Management Solution
When you start to do your homework to choose from the workforce management tools available, put Harri at the top of your list. Harri is an all-in-one platform, one that offers solutions across its whole suite of workforce management tools, including integrated compliance support. If you'd like to try a free demo, we're here to show you how our system can help save you money and time so you're able to get back to what you do best – running your business. Let our workforce solutions help solve your business pain points and give you time back in your day.