Compliance Counts: A guide to help hospitality employers remain proactive and compliant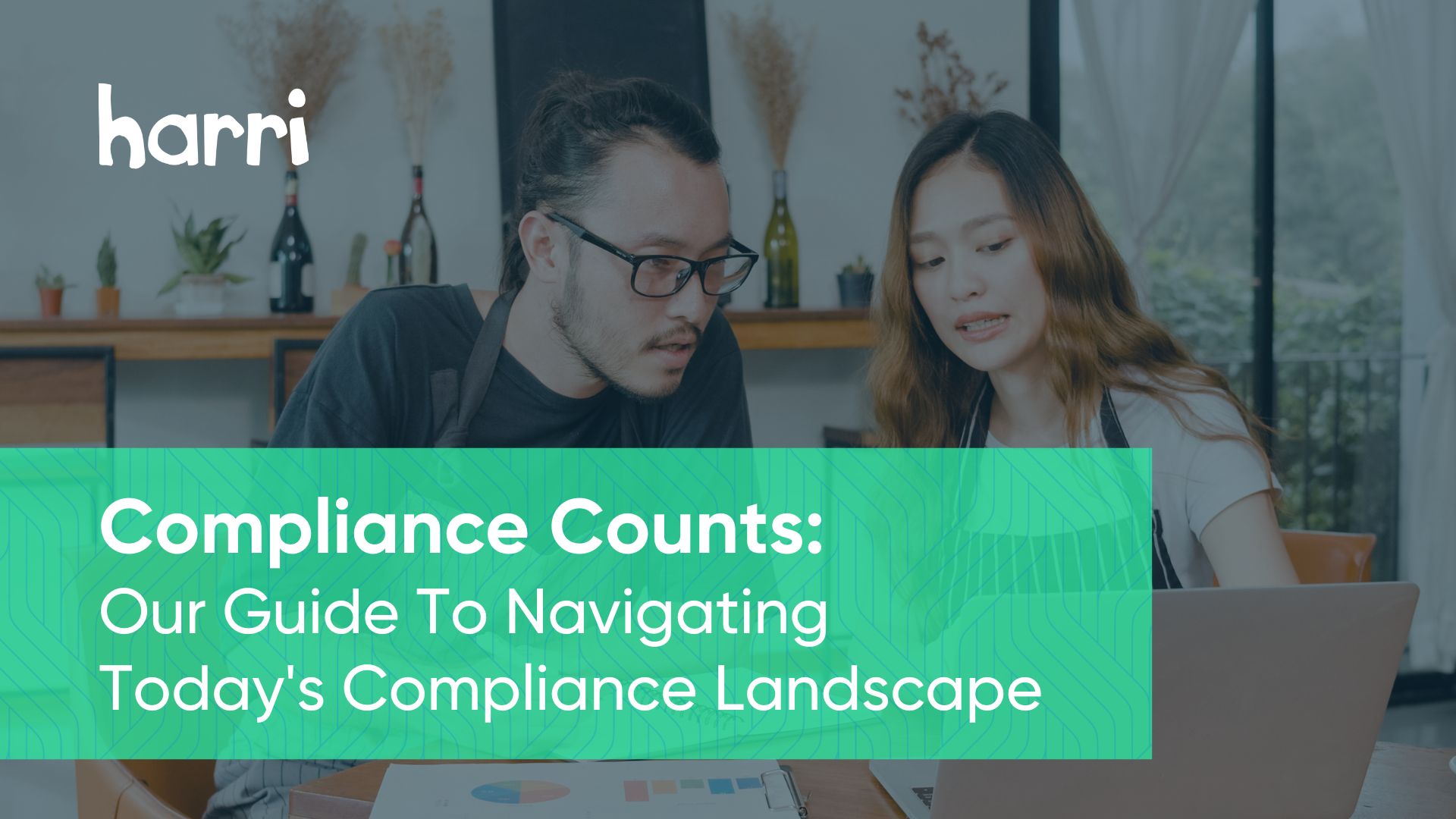 Compliance regulations are always changing, and we're here to help you navigate it all. The risk of not understanding how requirements evolve can hit hospitality companies hard. Did you know that in 2022 alone, one major fast-casual chain paid $27.7 million worth of fines and backpay associated with labor violations?
You don't have to navigate compliance alone. Our go-to guide shares a full view into today's compliance landscape, the reality of non-compliance risk, and how to avoid fees in the millions.
Navigating the Modern Compliance Landscape
 "For an industry with incredibly slim margins before the pandemic, costs skyrocketed during and after Covid, along with mandatory compliance. Operators have less time, resources, and budget for compliance today than ever. Still, the need for strict compliance is greater than ever, too. It is an extremely delicate balancing act for operators."

Wendy Harkness, Chief Compliance Officer at Harri
Guest experiences drive the hospitality industry. It makes sense that frontline managers have many other priorities that put labor law compliance on the back burner. Leaders on the other hand are focusing more on compliance as threats of new legislation violations and fines intensify.
The best way to take effective action is to find ways to take the complication out of compliance and train managers with a smooth process. That starts with the right information on federal, state, and local requirements based on where you hire employees.
The Time and Money Savings of Compliant Franchises
Companies that put more energy into compliance practices now, save both time and money in the long run. We teamed up with a Chicago-based franchisee with a 200-300% growth trajectory. 
An integrated compliance approach to address new Fair Workweek regulations helped them save over 300 hours and $11,000 in labor costs. They were also able to hire 300% faster. 
Read the full story and how you can achieve results in the full guide.
Are You Ready to Make Compliance Efforts Count?
Let's help you get started. We did the research, simplified the information down into relevant facts, and paired that with action items to put you on the right path to peace of mind. For everything from the Fair Labor Standards Act (FLSA) to the most recent pay transparency law changes, the Compliance Counts guide has you covered.
Download your copy free today and gain a valuable resource to share with leaders, and a foundation for frontline manager compliance training.
Here's what's inside:
A view into the current labor compliance landscape

How to save millions in non-compliance costs

Proactive measures to safeguard your operations

What success looks like in the real world

How Harri helps you worry less
Ready to Turn Your Learning Into Action?
Harri serves over 20,000 restaurant and hotel locations, and four million hospitality employees globally.
We'd love to chat about how the Harri suite of talent attraction, workforce management, employee engagement, and compliance technologies can enable your organization to intelligently attract, manage, engage, and retain the best talent to run, and improve your business results.