Eating And Drinking Out Spending Plummets As The Cost-Of-Living Crisis Continues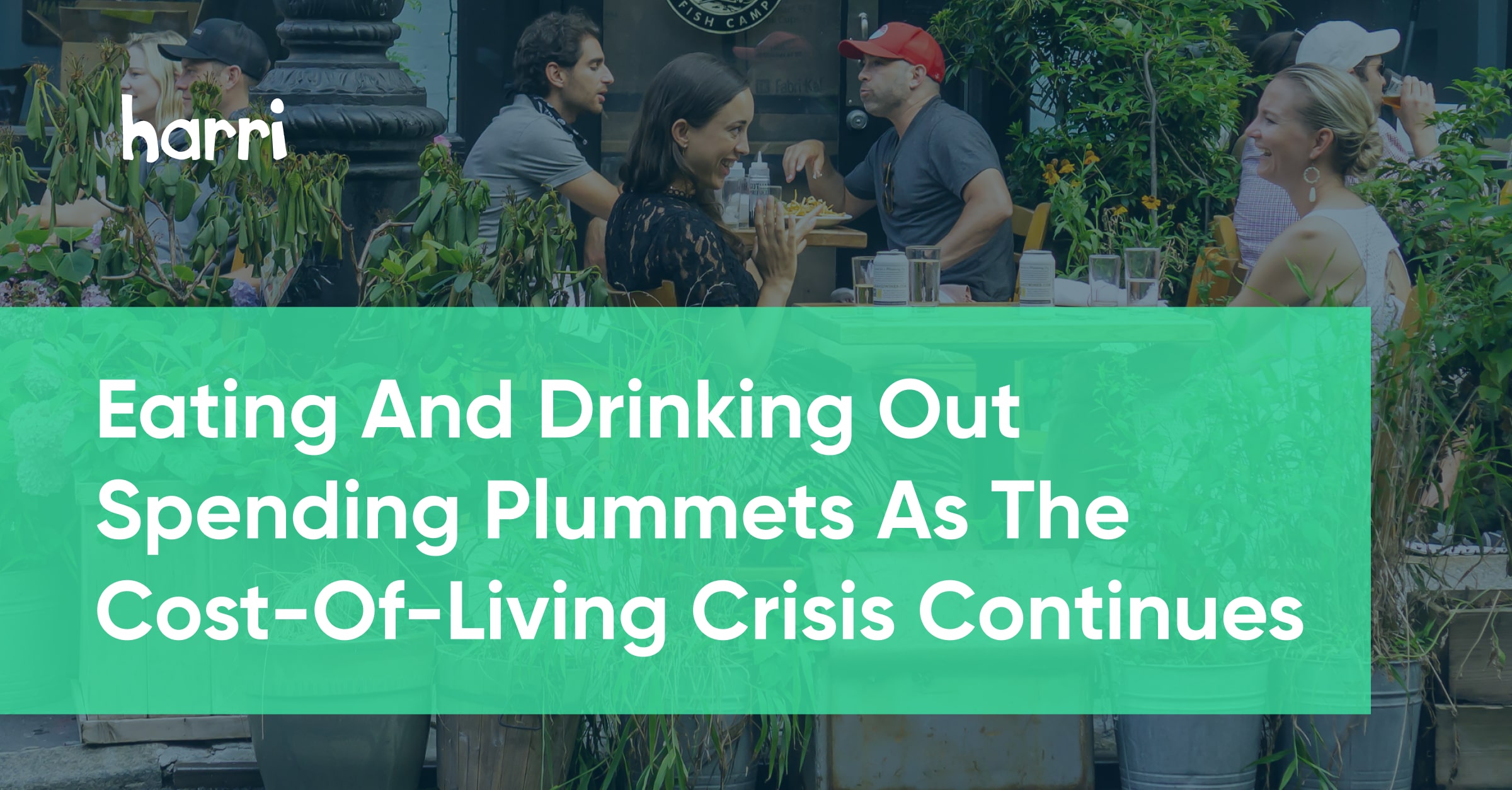 As the rate of inflation hits a 30-year high of 7%, the cost-of-living crisis is really beginning to bite in the UK. The price of goods and services continues to rise, which means food and drink sales are suffering. And unless immediate action is taken, things are only going to get worse.
Let's take a look at what's happening in the industry, and how you can overcome the challenges ahead…
Consumer spending is falling
In our collaborative report with CGA, we stated that like-for-like sales for leading restaurant, pub and bar groups rose by 3% in January and February compared to early 2019. This was positive news for the sector, and a sign that things were finally turning around post-pandemic. But as inflation crept up, sales started to shrink. 
The latest data from the Lumina Intelligence Eating & Drinking Out Panel found that the average customer spend on dining out declined by 9% per visit in the 12 weeks ending 20th March 2022. Eating-out participation also dropped by 0.4%, slowing the hard-hit market's recovery. While breakfast occasions have seen an increase in customer spend (4%), the average spend on lunch (-10%), dinner (-8%) and snacks (-5%) has reduced. 
"Following the easing of coronavirus restrictions, operators would have been hoping for a smooth ride to recovery. However, with decade-high inflation, the road ahead will be challenging. Consumer confidence continues to fall, as average spend and penetration decline. Consumers are turning to lower ticket solutions and day-parts, causing restaurants and pubs to lose market share."

Katie Prowse, Senior Insight Manager at Lumina Intelligence
Managing expectations is key
Disposable income is being squeezed, so the need to manage customer expectations has never been more important. Of course, this is easier said than done, especially during a staffing crisis. Dealing with new customer demands and delivering a successful service in the face of accelerating inflation requires a strong workforce. If you don't have this, you'll inevitably fall behind.
Our talent attraction platform simplifies the job-posting process and ensures you only interact with the best applicants possible. Want to level up your employer brand, broadcast multiple jobs, send employee social referrals, and communicate with applicants? It can do that too – and so much more!
Take advantage of digital solutions
Tackling this year's challenges will take smart planning. You need to make sure you have the appropriate staff at the right time to meet customer demands – that's where our scheduling tool comes in. Through our platform, you'll always have the skills you need to deliver a successful service. And with the time clock integration, you'll know when employees are clocking in and out, helping you to save costs while remaining compliant with local laws. 
If this sounds like a solution that could help your business, request a free demo today!