Employee Safety, Guest Confidence. Our Collective Responsibility to Get This Right.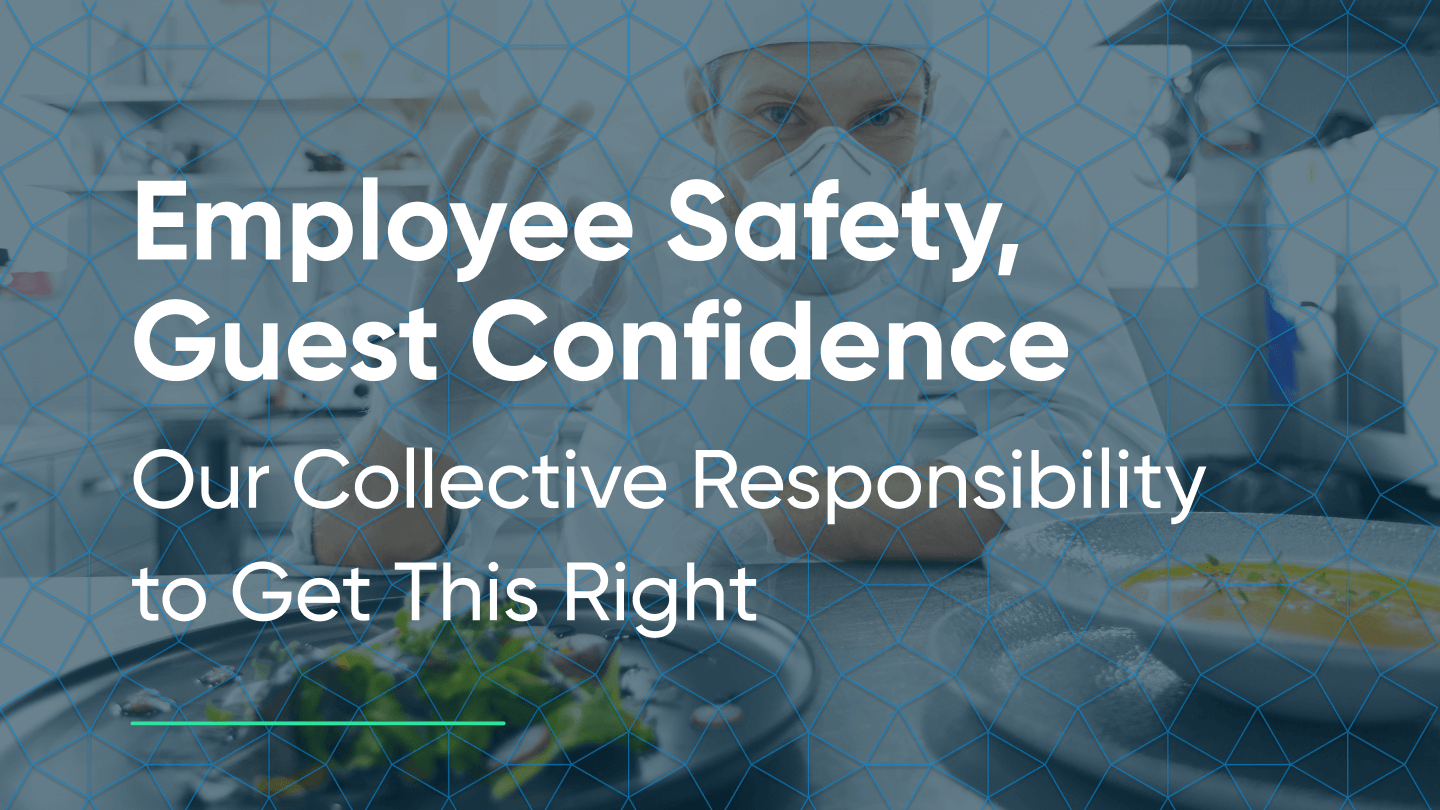 Precautionary measures to enable public safety have been unfolding for several weeks. It often becomes difficult to balance your response between doing too much or not doing enough, but the end goal is the same; keeping employees and guests safe. A commitment to creating a safe workplace is the standard we should all be striving for. Achieving guest confidence and trust in your business is going to take time and care, and relying solely on an employee's self reporting of symptoms and temperature leaves room for us to do better. Guests want to trust a location that not only projects this information, but is supported by a robust system that mitigates as much risk as possible. Employee health assessments must be transparent to guests as well as team members. There must be a deeper system of checks and balances to ensure employees' and guests' safety is being taken with as much severity as possible.  It's our responsibility to get this right.
What are some critical control points of employee safety?
The importance of manager-driven employee health assessments
For guests, there is an inherent feeling of vulnerability when entering a public space. People still need to eat, but trusting companies to do the right thing without seeing reassurance is difficult. Relying solely on employees who need and want to work to define their health without a verification of some sort may not be enough, and cannot be considered a critical control point. On the other hand, managers having the autonomy to ask inappropriate or unnecessary questions as part of a screening process is doing too much. Making sure to follow CDC guidelines and asking just enough questions in the minimum amount of time is the measure of success. There are solutions to regulate this, but some would rather run the risk of not doing enough. The purpose of manager-verified health checks is to keep screenings quick, efficient, and honest. By having a manager perform or verify the assessment, you are saying to your guests that their safety is worth taking a second look. In the process of reopening, maintaining these controls and procedures achieves the balance your company should be striving towards.
Intelligent, mobile-enabled infrastructure to report and control
From smartphones to storefronts: the handshake between transparency and integrity
The flexibility of a product to capture and track symptoms on a mobile device while at same time provides the controls and reports needed for compliance, makes health checking easier on everyone. As important as it is to protect the sensitive information collected it is equally important to be able to assure guests and fellow employees that only those passing their checks are allowed to work. This requires a robust reporting and display capability that clearly demonstrates that checks have been performed and certified. By taking these steps, we can balance the respect for people's privacy with the knowledge that this is one less thing that our guests need to worry about.
Here's what Harri's doing
Maintaining checks and balances while assuring safety.
Implementing employee health assessments are crucial to maintaining a sanitary workplace. The Harri Health Check Platform is designed to eliminate the confusion and create a transparent screening process that relies on working together to curate a safer environment. There is less room for error, and more security that the establishment is safe. For employees, there is comfort in the accountability a manager-driven health check provides. Taking care of one another is more important now than ever, so being able to feel safe in your work environment is crucial. Once symptoms and temperatures have been collected, the data is recorded and transcribed into an audit that a manager can easily print out. This print out can then be attached to the window of an establishment or stapled to a takeout bag. Our health checks are meant to be displayed to provide complete transparency. Implementing the Harri Health Check shows that your business cares about not only the guests, but the employees. Let's work together to hold each other accountable and look out for one another.