Everyone's Talking About AI In Recruitment – But What Actually Is It?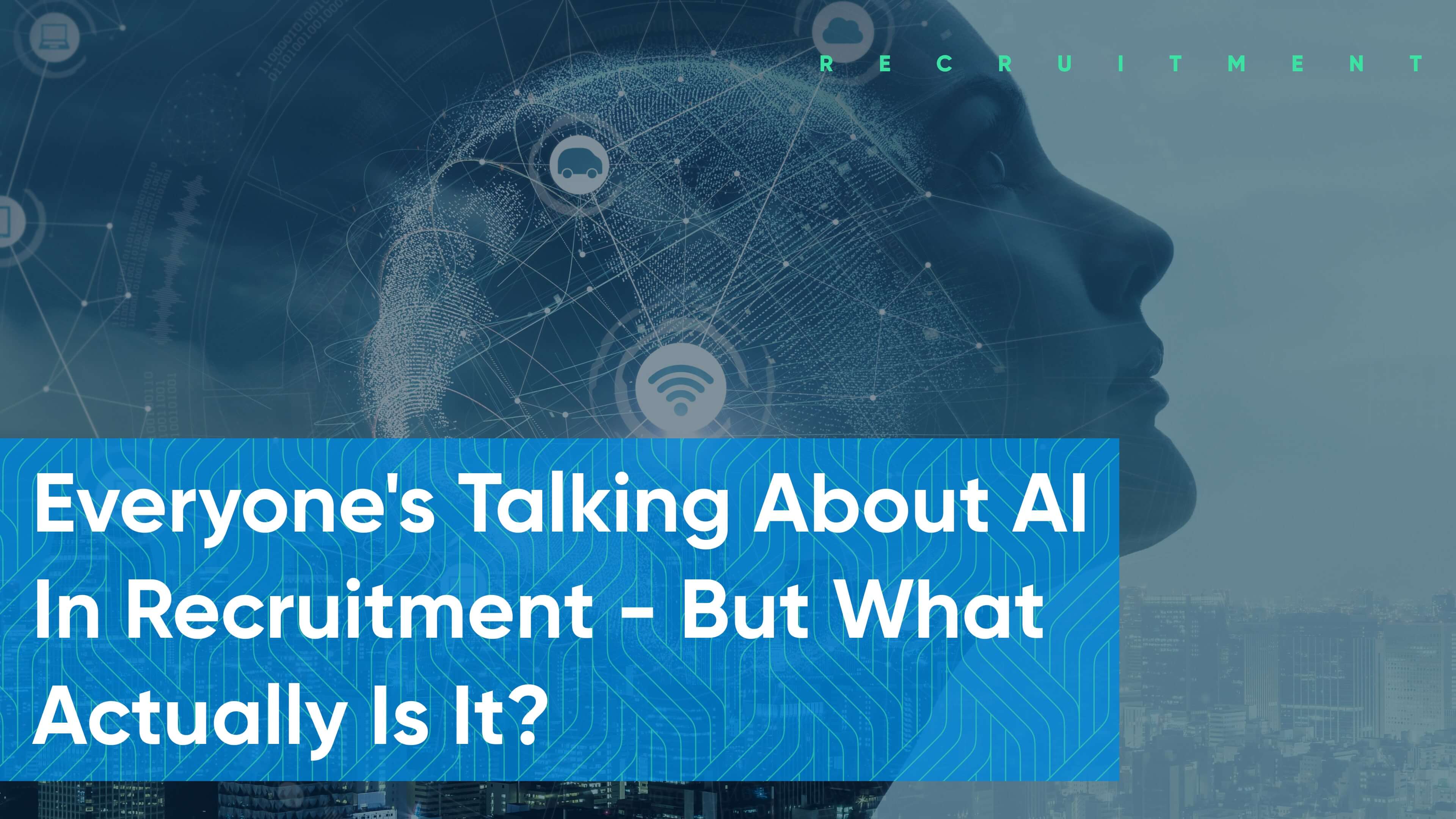 Ever heard the old adage "good help is hard to find?" Well, when it comes to finding exceptional talent in hospitality, such remains true. 
With a dynamic, complex and competitive recruitment market unfolding in front of us in hospitality this year, we're seeing more clients investing in tech to support recruiting sourcing, screening, assessment and deep analytics. Coupled with the fact that Bersin HR's recent study of recruitment processes identified that only 12% of respondent organisations had strong sourcing technology and only 9% had strong screening technology, automation isn't just a desirable nice-to-have, it's quickly becoming a necessity in 2021.
You'll often see some arguments over what is truly AI. Its definition of AI, or artificial intelligence, is pretty broad. Typically, AI systems demonstrate at least some behaviours associated with human intelligence, such as planning, learning, reasoning, problem solving, knowledge representation, perception, motion and manipulation.  
In our world of recruitment, AI is focused on learning typically recruiter led processes and consequently automating some parts of the recruiting workflow; such as often repetitive, high-volume tasks. Think screening CV's, booking interviews, sending communications, and more.
The challenges with conversational AI
AI is saving us time and resources. It's removing bias from the recruitment process. It's also freeing up our recruitment team to concentrate on driving more value away from repeat tasks. Sold?
In truth, the benefits of AI do outweigh many of the challenges, but there are some challenges to consider nonetheless, which are:
AI requires a LOT of data.

To mimic human intelligence, it needs a ton of data to do so. In order to understand how your recruitment team

screens

CV's, it'll need to see the outcomes of (at least) hundreds of CV's for each role. 

AI can learn human biases.

This is where selecting a reputable and informed tech is key. They'll know how to identify and remove any clear biases (e.g., only hiring graduates from particular universities

.

).

Team scepticism of new tech

. If your recruitment process is working, it can be easy to be unsure of tech that promises to make your job easier. However, it's 2021 and those teams who don't redesign and revolutionise, will fall behind. We've seen an accelerated pace of change when it comes to

P

p

eople processes and technology – with AI being top of the agenda for most organisations.
How is AI being used in Hospitality recruitment?
You've met Harri. But have you yet heard of Carri? Originally designed to act as a conduit between businesses and their team members through Carri's ability to answer questions, send messages and drive meaningful engagement. Coming soon, Carri will be facilitating applications via an intelligent AI chatbot. 
Why? Well, the rise of voice technology with Alexa and Google Home signals our increasing desire to communicate in this way. So, not only will this appeal to the shifting desires of candidates (and truly wow them), but it also enables employers to drive equality (think inclusively programmed language and questioning) and consistency (programmed updates when moving through the hiring funnel), in addition to providing a ton of data for which to analyse and improve your business' approach to recruitment.
Ever been in receipt of a wishy-washy recruitment brief? Struggle with a hiring manager who can't quantify what a successful applicant should look like? AI is able to help you overcome this challenge. Through the ability to profile your organisation to determine what "outstanding" looks like, through to taking these skills and behaviours and souring the net using advanced boolean techniques – sourcing is an area where recruiters can really benefit from deep-learning and predictive analytics to improve their talent pool.
Here at Harri, we're passionate about diversity. Which is why, we're big fans of using AI to eliminate bias from the recruitment process. Our system boasts such functionality, with a suite of non-biased screening questions and a scoring system designed to remove any potential for recruiter's unconscious bias. 
Not only does using deep learning and predictive analysis significantly impact diversity in the recruitment process, it also plays a considerable part in reducing time spent on sifting CV's. In a world where application volumes are set to increase along with our rising unemployment rate – this tech, while an investment, can seriously impact the organisations bottom-line over time due to a reduced reliance on additional headcount to accommodate the increased volume.
How AI will alter the role of the recruiter
Put simply, AI enables your recruiters to concentrate on the tasks and responsibilities that require the human touch, such as refining your EVP and recruitment marketing initiatives.
Those tasks that are unable to be automated, as well as enabling them to:
Focus on proactive strategic hiring/pipelining, succession planning and internal mobility, rather than reactive backfilling positions 

Spend more time with candidates in-person to build relationships and determine culture add and values fit

Build stronger relationships with hiring managers with the support of consistent data and the ability to focus on adding more value to the process in the form of

 

supporting interviews

, interview skills development and more

. 
Want to find out more about Harri can improve your current recruitment process by saving you time and helping you hire the right people for your business, get in touch below…