Welcome to 2020's Future 50! Congrats to Dos Toros, Just Salad, and by CHLOE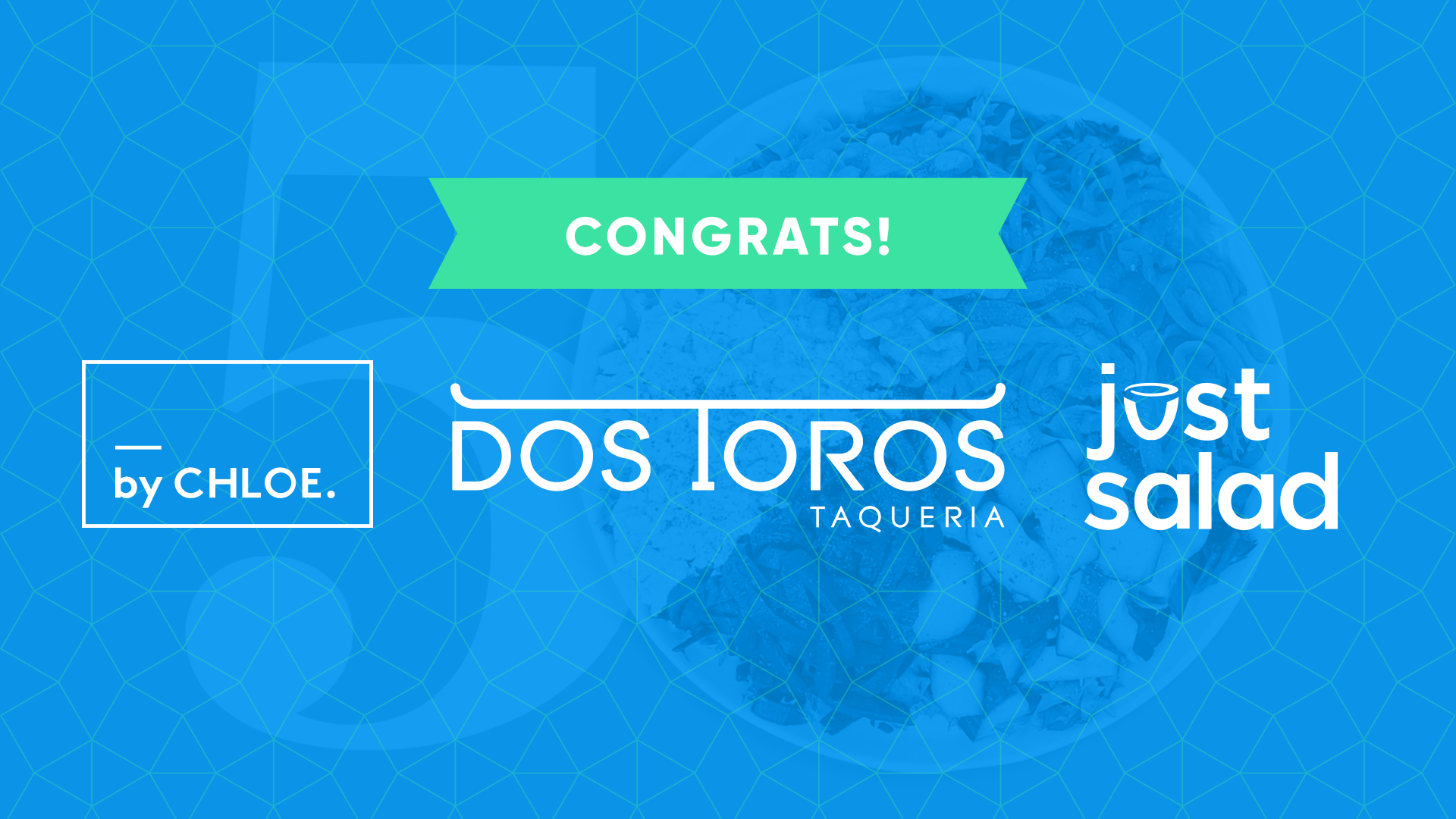 We're proud to recognize three clients featured in Restaurant Business Online's Future 50! Being quick to adapt, reestablishing sales through meal kits, pop-ups, drive-thrus, etc. these businesses got creative and practical under the pressure. The Future 50 are fast-growing, creative restaurants with an annual revenue of between $20 million and $50 million.
This plant-based, all-vegan menu has been a huge success since their start in 2015. Chloe Coscarelli (former co-founder of the restaurant) established this impressive business that is now in the reins of CEO Patrik Hellstrand. For its healthy food and beautiful aesthetics, it is no surprise that by CHLOE. made the list for Future 50.
As far as fast-casual Mexican restaurants go, Dos Toros is the one to beat. It has built up quite a following in the past few years with its youth-oriented brand. Co-Founder Leo Kremer prides the business on its unparalleled made-from-scratch food to set it apart from other competitors. The company was acquired by Chop't Creative Salad Co. in January 2020. The two combined are now called Founders Table Restaurant Group.
Just Salad is unbeatable. Over the past year, they have been reshaping what "Just Salad" can mean. Pre-COVID-19, the chain announced they would be creating Health Tribes, a virtual bowl concept. To keep business alive during the pandemic, Just Salad extended into retail with "Just Grocery". Just Grocery allowed people to order toilet paper, ground coffee, eggs, etc. Talk about innovation!
Want to be part of the Harri family and take your business to the next level?