Mental Health Awareness Week: KindnessMoments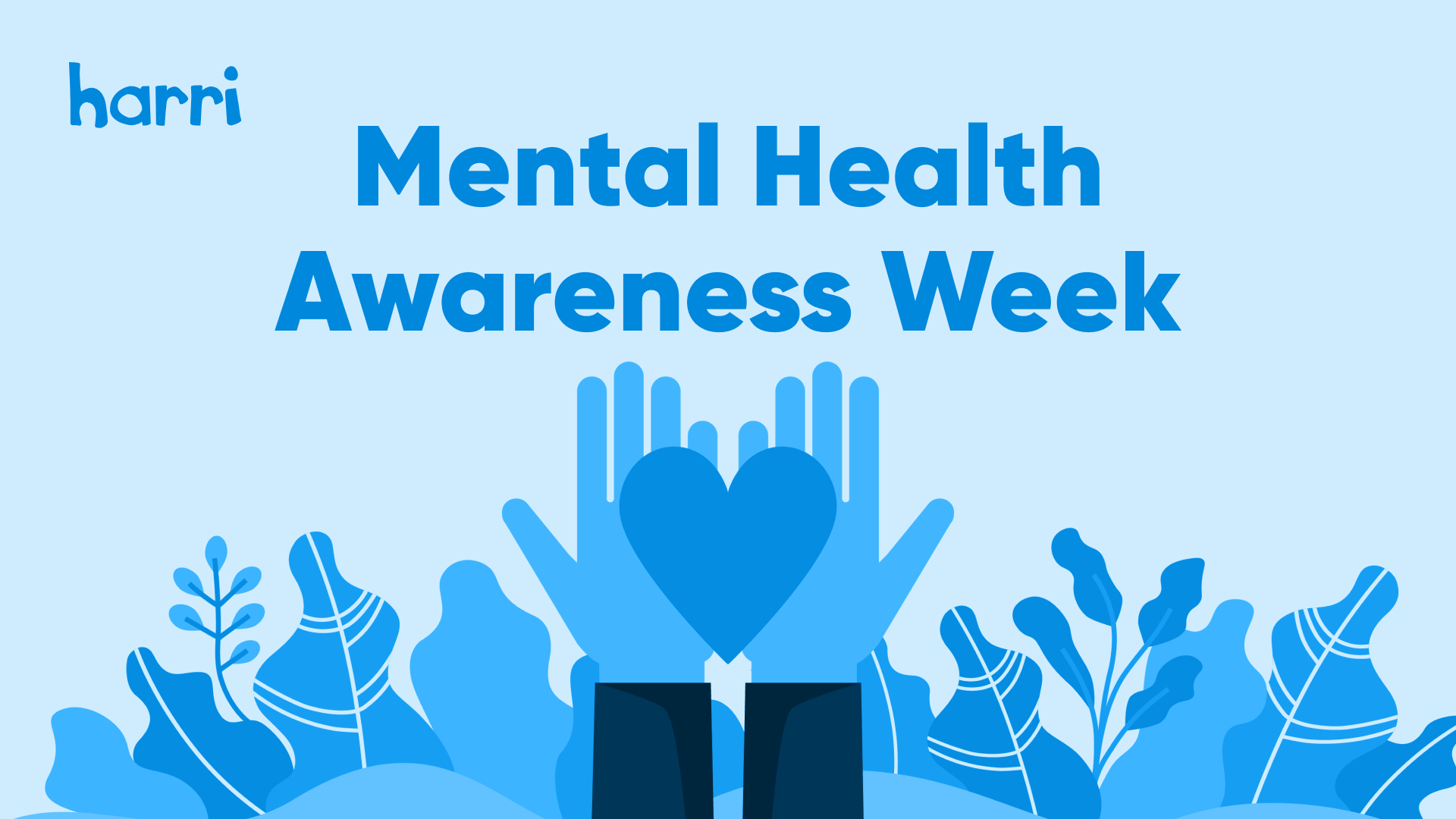 Mental Health Awareness Week 2020 just wrapped up in the United Kingdom last week and was a great success. The week is organised by the Mental Health Foundation as a means to bring to light the importance of being mentally aware. Each year there is a different theme, and this year's theme was kindness. In a time of chaos and uncertainty, being kind to one another and to one's self is even important. In hospitality, we know that spreading kindness is a full time job. Our business is people first and foremost. At Harri, we took our commitment to Mental Health Awareness Week by spreading #KindnessMoments to those in our community, and beyond.
Harri's kindness initiatives
In recognition of Mental Health Awareness Week, our team held virtual interviews with several leaders in the hospitality industry. These interviews were part of our "When Harri Met…" series and focused on what individuals were doing to keep busy and keep themselves mentally healthy. When times feel so isolating, checking in on one another and chatting is an easy way to spread kindness. We spoke to several people during the course of the week to investigate their kindness moments and what they were doing to take care of themselves.
One individual we connected with was Abi Dunn (Founder Sixty Eight People). Abi's team was expressing kindness by volunteering with a charity in Manchester to feed NHS staff and the homeless. Unfortunately, her self-care practices are not as organized. She is, however, planning a zoom free week!
We also spoke with Kiera Smith, Head of Training at Compassionate Care. Compassionate Care is one of our early partners for Hospitality Unite. Her team is upskilling quickly as care sectors find themselves in increasingly more challenging situations. Her staff has gone above and beyond, many of them donating PPE to the care homes. To look after herself, she finds that having time to herself is key; no social media or news, just time alone.
Harri caught up with Rebecca Doyle (HR Manager at The New World Trading Company). The New World Trading Company is a restaurant and bar group. They currently have 1,300 employees on furlough. Rebecca expressed the importance of consistent communication with the team and restructuring a business. They have implemented mental health courses for their staff, as an acknowledgment to the everyday stressors. As a team, The New World Trading Company went around and collected PPE for local care homes. As an individual, Rebecca enjoys spending time with her dog and does an hour of personal development each day. 
To close the series, we had the chance to speak with Mark McCulloch (Founder at Supersonic). Mark has been busy, working with eleven agencies, and creating a 100-day playbook for all businesses reopening. This playbook houses marketing and social media expertise to navigate the reopening. What's the cost? All he asks for is a donation to Hospitality Action. He too is struggling with ways to be kind to himself during these difficult times, but working on it.
It is also important to see what others are doing to make the best use of their time and learn what innovative products and services are being created as a result of quarantine!
Harri (in collaboration with CODE Hospitality) held a webinar discussion on wellbeing and the community within the hospitality industry. Our panelists were Chanatel Wilson, People Director at Honest Burgers, and Steve Rockey, People Director at Home Grown Hotels & Lime Wood Group and Lynette Charles, CEO of Mind Haringey and facilitated by Harri's very own Tome Howes. This webcast was open to anyone in the industry who wanted to hear what other businesses were planning with regards to their people. Being able to provide these kinds of experiences to our hospitality community cultivates a sense of collaboration, even while being apart.
Harri also partnered with Craig Prentice, Founder of mum; along with Andrew Johnson who is a mindfulness expert and held an Instagram live relaxation session to help people tap into their own mental wellbeing.
In our own community, we have dealt with the pain of furloughs and being separated from our team. The pain of this quick turnaround felt insurmountable, but the power of kindness helps us overcome. Two Harri team members, Andrei Gazdac and Mihaela Patic took it upon themselves to bike 40 miles around the United Kingdom to deliver kindness cards to their Harri family! This 'Harri Smiles' initiative was a joyful reminder that at the end of the day, a little bit of kindness goes a long way. We are grateful to have such thoughtful teammates!
Mental Health Awareness Week may be over for 2020, but the practices and kindness we were able to share are a year-round commitment. In hospitality, we are a people first business, and sometimes those people need to be ourselves and our team. Committing to spreading kindness in difficult situations and prioritising mental health as much as physical health is crucial in operating successful people businesses in unprecedented times.