Harri UK's Most Read Articles of 2021

2021 was a busy one – that's for sure. We saw a huge change in the way the hospitality industry worked – it dealt with lockdowns, staff shortages, supply chain issues, and the repercussions of Brexit. We wrote about the ongoing issues, opportunities and trends in hospitality and have collated our most popular blogs of 2021 here.
UK Hospitality Compensation Expectations Report: Results from the Survey
In 2021 we launched our wide-ranging compensation survey which had responses from more than 2,500 employees and 60 employers to understand how expectations regarding salary and compensation have changed during 2021, as a result of COVID, and what employees and employers are planning for 2022. 
Read the full results here, and ensure you're ahead of the curve for the trends and expectations for the industry in the coming year.
Hospitality Vacancies Are at a Record High – How Can the Industry Survive?
For a few months now hospitality operators have been feeling like they're in the midst of the worst ever recruitment crisis in UK history—and the official figures have confirmed it. Figures from the Office of National Statistics (ONS) reveal that the UK had a record high 1.17m job vacancies in the three months to October. Hospitality recorded the second-highest number of empty job roles at 151,000 – up from 139,000 in the previous quarter.
In late 2021, the rise of Omicron cases caused further disruption in the industry. Not only did it contribute to a further shortage of staff, but cancellations and no-shows meant massive losses at a time when normally the hospitality industry is booming.
UK Labour Crisis Could Last Up to Two Years
The combination of COVID-19 and Brexit caused staff shortages across all sectors, and some of the world's largest companies have been affected. In 2021, we saw shortages not only of chefs, waiters and bartenders but also those further up the supply chain – a lack of lorry drivers and a long lead time to source, onboard and train new workers massively impacted the flow of resources. 
The combined effects of the lack of staff and supply chain issues led to a perfect storm for the hospitality industry. Here we take a look at the situation in more detail, and explain what you can do to overcome the challenges presented by the labour crisis. 
The Consequences of Not Putting People at the Forefront of Your Business
2021 saw a significant change in operators' agendas. The word on everyone's lips? People. It has become more obvious than ever that businesses are concentrating more on their employees – be it as a result of lockdown, as a retention strategy, or just to keep up with other businesses that are setting the trend – and those who aren't keeping up are seriously lagging behind. 
It became clear that a major adjustment is needed across all of the industry, with some businesses paving the way for a marked shift in how employees are treated and valued as members of the team. Our advice? Don't be left behind.
Restaurant & Bar Tech Live: Words From Roy Walker
In November we attended Restaurant Bar Tech Live – Europe's leading exhibition showcasing the emerging technologies driving the profits of restaurants and bars. Our very own Harri Sales Director Roy Walker was invited to speak about something that's at the forefront of everyone's minds right now: the ongoing labour crisis.
In his talk, Roy spoke about the disconnect between the lifting of restrictions post lockdown, and a severe lack of people in the workforce. As costumers returned to their favourite bars, restaurants and eateries, businesses struggled with staff illnesses, isolation, and a general lack of available workers as a result of the pandemic.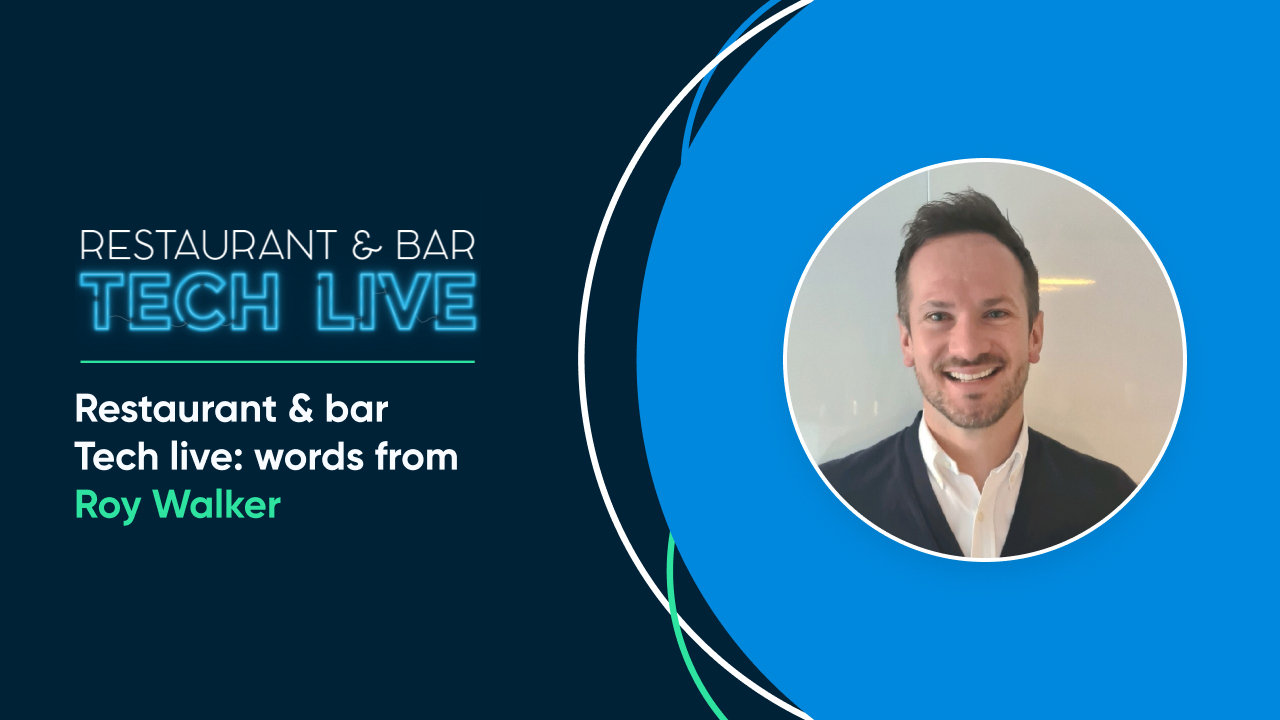 Conversational AI: The Future of Hospitality Recruitment Is Here
Did you hear? In 2021 we launched Carri, a conversational AI platform ready to completely shake up your recruitment process. 
Our new product enables candidates to initiate and manage the end-to-end application process by messaging across WhatsApp, Facebook Messenger, iMessage, Android messages, and web-based chat. In a time of a hiring crisis, the ease and efficiency of hiring is absolutely key – and we went out with the intention to solve the challenges so many businesses are seeing right now.
How Technology is Helping Recruiters in 2021
In 2022, a new approach to recruitment is needed to tackle the labour challenges head-on. Traditional methods have proven to be outdated and ineffective when it comes to attracting talent – businesses need to do more to reach out to candidates and provide them with an efficient hiring process to ensure they are ready to work as soon as possible. 
Plus, not only do advances in technology make recruiters' lives easier, but it can show candidates that their potential employer is a forward-thinking, modern business that embraces modernisation and change. With this in mind, we're taking a look at how technology is helping recruiters in 2021 (in perhaps the most complex and competitive market we've experienced here in hospitality). 
Propel Interviews: The Challenge Of Skill, Attraction And Retention
In November 2021, we sponsored another series of exciting Propel leadership interviews led by Abi Dunn of Sixty Eight People.
In the five-part session, she spoke with operators Natasha Waterfield, COO at New World Trading; Chris Sleaford, COO at Roxy Leisure; Hannah Plumb, Culture and Talent Director at The Alchemist; Miranda Jones, People Director at Everyman Media Group; and Andy O'Callaghan, People Director at Dishoom. They openly discussed the challenge of skill, attraction and retention in the hospitality industry. 
Following on from such a difficult year in 2020, and with some still suffering from the impact of lockdowns and staff shortages, these interviews give us an insightful look into how some of the industry's biggest players are dealing with new challenges in hospitality.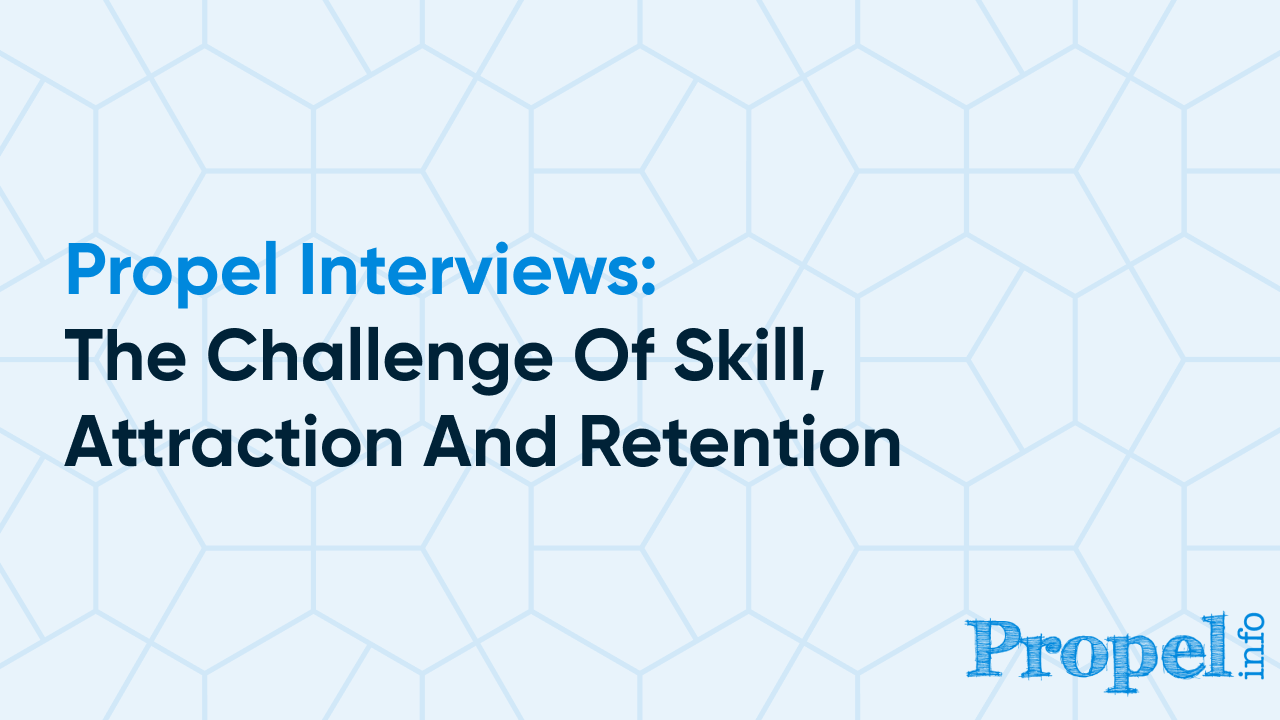 Wellbeing Warning Signs To Watch Out For In Your Staff
We say that people are becoming the most important thing in the hospitality industry, but what does that really mean? It means looking after staff both in their job and outside of it. The results of the pandemic, lockdown and fears over job security led to a rise in concerns for workers, and businesses have a duty to ensure their employees' mental health and wellbeing is being looked after. 
Brexit, furlough, as well as the ongoing staffing crisis have all highlighted the importance of staff wellbeing, but how can you tell if someone is struggling with their mental health? And what can you do to show employees you care?