Harri's Most Popular Stories of 2022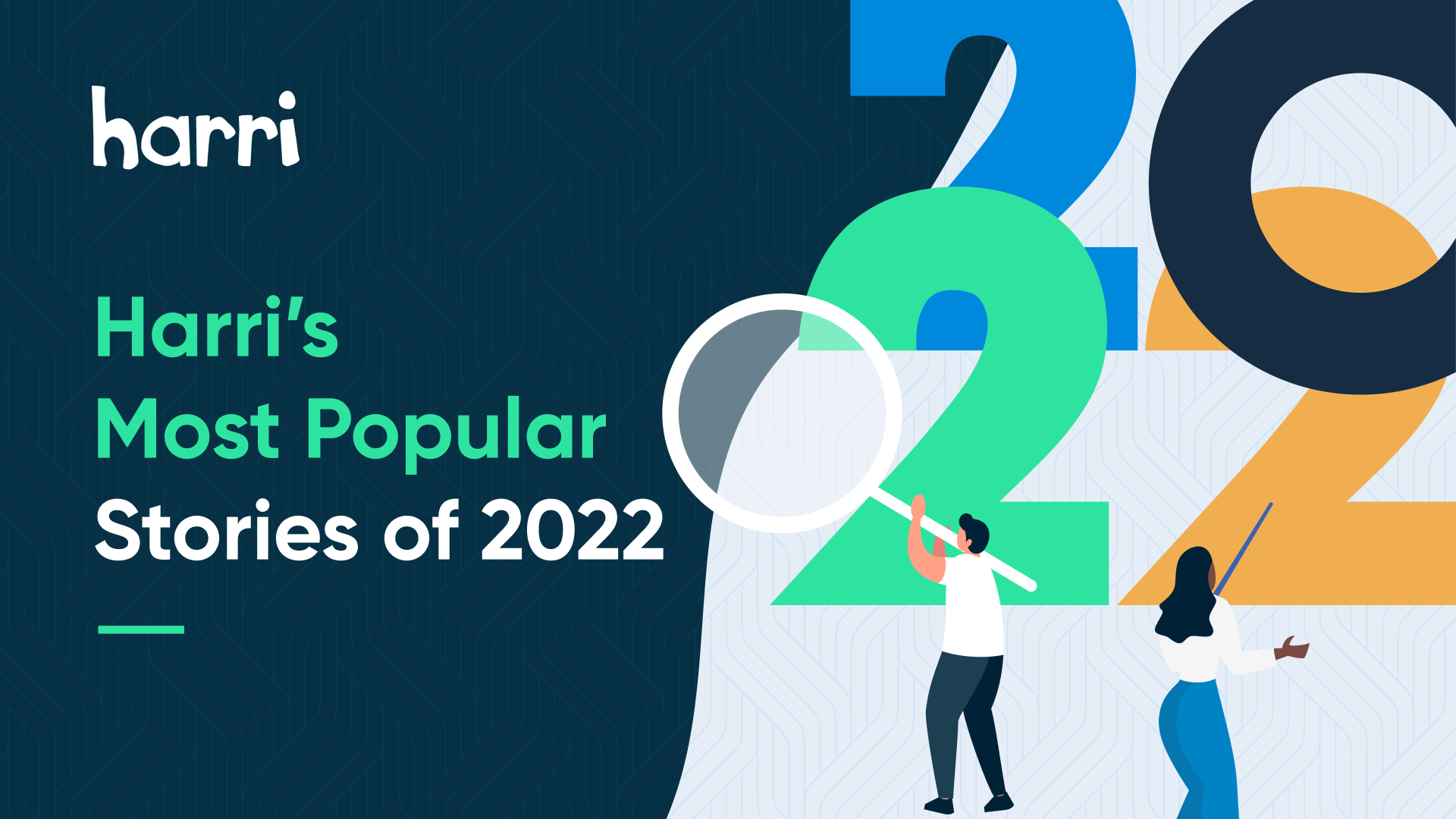 2022 was a busy one – that's for sure. We saw a huge change in the way the hospitality industry worked – it dealt with lockdowns, staff shortages, supply chain issues, and the repercussions of Brexit. We wrote about the ongoing issues, opportunities and trends in hospitality and have collated our most popular blogs of 2022 here.
The Future of Hospitality Isn't What You Think
The UK is now in a recession due to rising inflation – and the worst is yet to hit the hospitality sector. We analysed what operators are doing to stay ahead of the curve, and highlighted what you can do to recover and thrive in a post-pandemic world. 
From Maria Navarro: Restaurants – The Museums of Chefs
This year we were delighted to introduce guest writer Maria Navarro to Harri – with her blend of hospitality experience and pure passion for the industry, we are so pleased she is sharing her story with her. Her first guest blog, which talks about International Chefs Day, can be found here.
86 The Quick Quit: Why Onboarding Is Critical In A Post-Pandemic World
The frontline's needs have largely been forgotten. A key part of the employee experience that requires more attention is onboarding. If the hiring process is an example of 'here's what you'll get when you work for us,' then your onboarding experience is a chance to put it into action. Discover four ways to avoid the 'quick quit'.
Compliance Counts: Your Business is at Risk if you Don't Take it Seriously
Compliance: the word might be yawn-inducing, but the consequences of not taking it seriously can be severe. This could explain why our compliance content was very popular this year, especially with Fair Workweek. Our latest piece with our Chief Compliance Officer Wendy Harkness was also a huge hit. 
Harri Relaunches Hospitality Unite To Support Ukrainian refugees
In response to the crisis in Ukraine, we relaunched Hospitality Unite, in collaboration with the Sustainable Hospitality Alliance and their hotel members. The platform provides Ukrainian refugees and their families with job opportunities throughout Europe, allowing them to resettle and remain legally. Discover how the platform works in this blog.
Transforming the Employee Experience in Hospitality: Here's How the Frontline Feels
Our latest report with CGA – 'Transforming the Employee Experience in Hospitality' – found that employees are no longer a second thought. Their experience is top of the agenda, and people are now speaking out about what they want to see, and what they need, in the workplace. We outlined 10 key takeaways from the report below.
The Meaning of 'Workforce Management' Has Changed Forever
The Workforce Management Technology: 2022 Market Guide dives into what a modern workforce management strategy looks like. The exploration was co-sponsored by Harri and prepared by Sarah White (Aspect 43 CEO and Head of Research) and Tami Nutt (HR Tech Analyst). In this blog, we highlight some of the key insights from the guide. 
Service First: Supporting Love146 to End Trafficking
It's estimated that around four million children in the US are currently exploited in sex and labour trafficking. While these crimes aren't new, there's little awareness of how and where it happens. Organizations like Love146 are changing this once and for all. Learn more about Love146, how we're supporting the cause, and what you can do to help.
An Insight Into The Hospitality Industry From Ann Elliott
In March 2022 we interviewed Ann Elliott – hospitality and leisure strategist, connector and advisor, and founder of Ann Elliott Hospitality Consultancy. At the start of the year, Ann worked closely with Harri to unveil the recruitment and retention challenges in the industry. We outline her key findings in this thought-provoking piece. 
Sign up for our monthly newsletter! 
Want to receive blogs like these in your inbox? Subscribe to Harri Insider below!