How Brexit Will Impact Your 2021 Workforce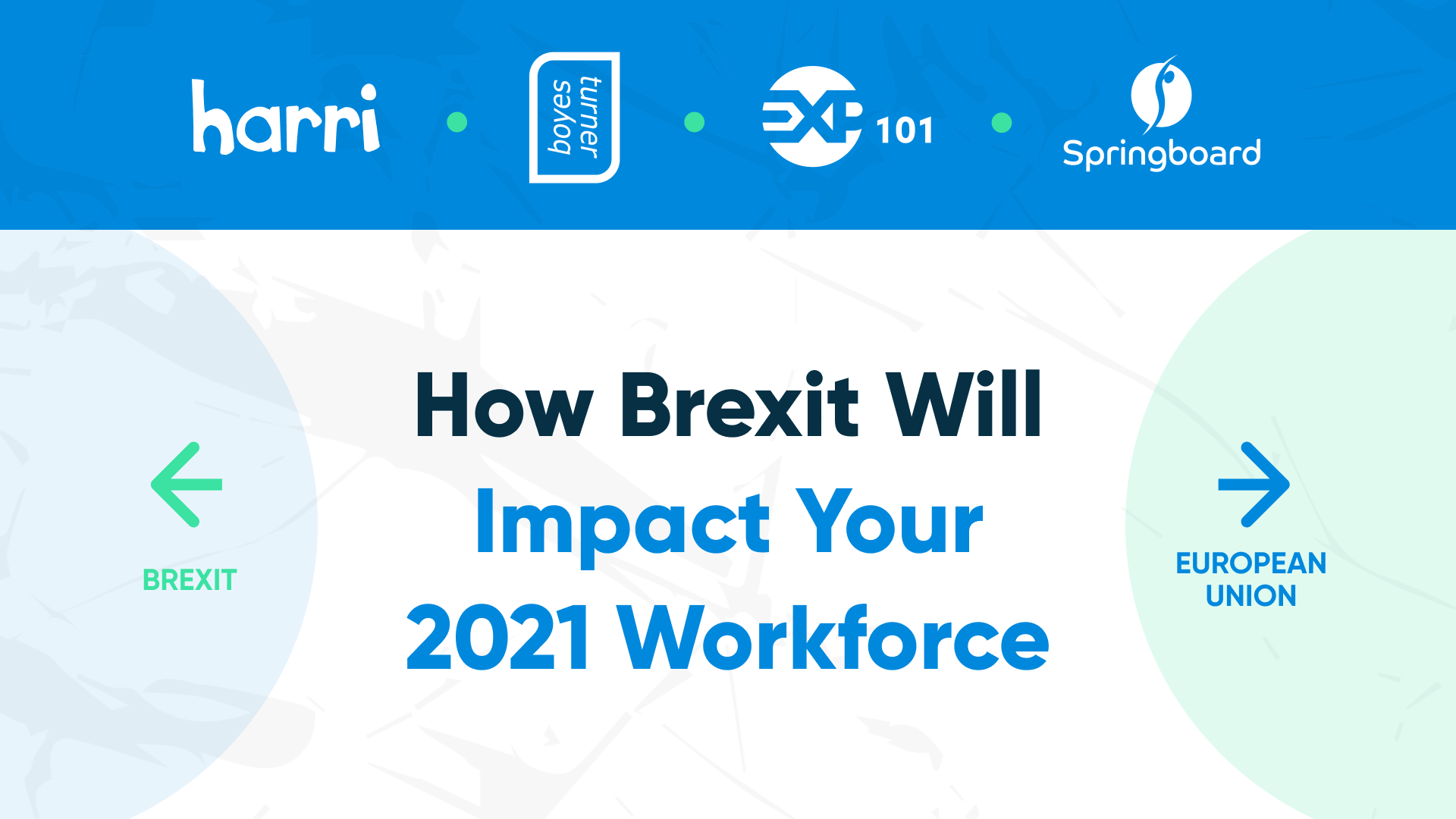 Our non-UK employees voted with their feet when it came to Brexit. We began to bid farewell to our team members from the EU long before the pandemic struck. According to research by 'Hospitality and Catering News', EU nationals make 24% of our industry's workers, increasing to a staggering 75% in London… if we take nothing else from this, what we will take, is that it's pretty obvious that EU workers have been incredibly important to our industry. And now, just like a bear coming out of hibernation, our industry is slowly waking up… And much like that bear, we're all going to be pretty hungry (for talent!). But are we going to find the much-needed solution within the UK workforce, and, if not, just where do we stand with regards to Brexit?
Here at Harri, we always have your back; so if you happened to miss our webinar on all things Brexit this week, we're not going to let you miss out on the chance to see it! See Below for the full clip…
Auditing your business:
Establishing the make-up of EU workers in your business now is essential in helping you to:
Make employees aware of their ability to apply to the EU Settlement scheme 

Find talent solutions to bridge the gap because when it comes to junior staff… well we simply won't be able to recruit them from within the EU.
Reviewing job roles:
Now is the time to figure out which roles fit the criteria for recruiting overseas and whether the cost outweighs the benefit. And if it does? It's time to apply for your sponsorship license (check this out sooner rather than later; we learned the process isn't as simple as we are led to believe…).
Prioritising your HR system:
It's never been more important to ensure you have a solid HR system in place due to the complexities of maintaining your license.
Managing expectations:
We need to manage our business' expectations, starting from…. now!. We're going to have to continue the "all in this together" mentality. We all have to roll our sleeves up, stretch our skill pallet and chip in. Why? Because it is going to be harder to recruit talent. Period.
Forecasting talent:
We know it's hard to do right now, but you need to get a head start on forecasting your talent funnel as well as a good understanding of any potential talent gaps. Start recruiting now as the talent pool is reducing, in turn this will take longer to find the right individuals.
How are you finding your talent?
Think differently about where you recruit, alongside having a real focus on how you'll attract early-careers talent. Make use of the government's Kickstart scheme as well as Springboards new initiative to help you maintain a healthy talent pipeline.
Here are the key things we learned from our panel of experts:
Overview:
Those working in the UK already who wish to remain living in the UK after 30th June 2021 will need to apply for settled status by that date.
There are two categories for settled status:
Those individuals who have been here for more than 4 years by the time they apply.
Pre-settled status for those who have been here for less than 5 years by the time they apply. 
If they're granted pre-settled status, they will be given a right to stay until they are able to get their EU settled status. 
RTW checks:
Employers must check the status of their employees and whether they have the right to work in the UK. But you cannot ask whether someone has applied for EU settled status before 30th June 2021. You can give information about the scheme and encourage them to apply, however if you ask them their status, that'll be deemed as discrimination.
The Sponsor Management System:
You can still recruit talent from within the EU but you'll need to go through the Sponsor Management System as well as applying for a Skilled Worker License to be able to do so. 
You'll need to be able to demonstrate that you've carried out a thorough recruitment process and you've not recruited someone from the EU just because it was easier! What's the good news? 
The historical Labour Market Test (basically a recruitment test, designed to ensure that employers weren't negatively impacting the domestic labour market) has been abolished, which means you don't have to advertise the role for 28 days or meet the strict criteria. You will still need to keep ALL the records though.
Reporting:
As a sponsor, you'll need to report on promotions and pay increases. This is where that strong, digital HR system is key because, of course, you'll get audited. 
Cost:
Cost to apply for the license – £1476 for large / £536 for smaller companies. 

Immigration Skills Charge – £1000 per visa worker year / £364 for smaller employers and charities + the £199 fee for each sponsored worker. 

Health surcharge for the employee to pay to access the NHS – £624 per year (payable upfront for the length of the visa)
Authorising Officer:
Your HR processes will need to be slick, you'll need a senior authorising officer within the business who will decide who should fulfil roles from outside the UK with the system your company has. Without this, you guessed it, you'll lose your license.
Minimum salary:
The minimum salary for employees has been reduced from £30,000 to £25,600. 
Skills level:
This level has been reduced from a degree to an A-Level, with every single job role being categorised according to these skills levels on the Gov website.
Application caps:
There is no longer a cap on the number of visas that an employer could apply for every month. The idea is to make the process simpler and more streamlined for employers.
The points system:
The new scheme is points-based. You'll need to work out how many points a candidate has scored. i.e. you'll score 20 points if you are a licensed sponsor, gain points if you can offer a skilled job and if the individual meets English language requirements (yes, they'll need a test if they are from a non-English speaking country). Then there are tradable points which are obtained for PhD level roles, STEM subjects, or if the applicant is a new entrant or in a shortage occupation. For these, you can actually pay less than the £25,600 role and still score enough points.
New entrant category:
People at an early stage of their career (under 26) can qualify under a "new entrant" category. This means that – provided the role you offer is paid above £20,480 – they would be able to qualify. 
Shortage occupations:
In the UK, shortage occupations include Sous and Head Chefs but they must be paid £29,570 and they will only qualify if they have at least five years of experience. Tips won't count, only guaranteed pay. 
Inter-company transfers:
These can take place if you are a UK employer with linked overseas entities. You can bring employees to the UK to work as long as the roles are skilled to degree level, the salary is £41,500 or higher, and the individual has worked for you for 12 months in the overseas entity. 
We want to shout-out to the legal experts: Claire Taylor-Evans and Barry Stanton from Boyes Turner, Chris Gamm – CEO of Springboard, as well as Chris Fletcher – Operations Consultant and Founder of EXP101. A huge thanks for taking part and sharing your wisdom! And, of course, thanks to Tom for being a great host.
If you have any questions about how Harri can support you with your talent acquisition or accessing the government's Kickstart scheme as part of your plan for recruiting in a post-Brexit world, get in touch.