How Leadership Impacts Your Employer Value Proposition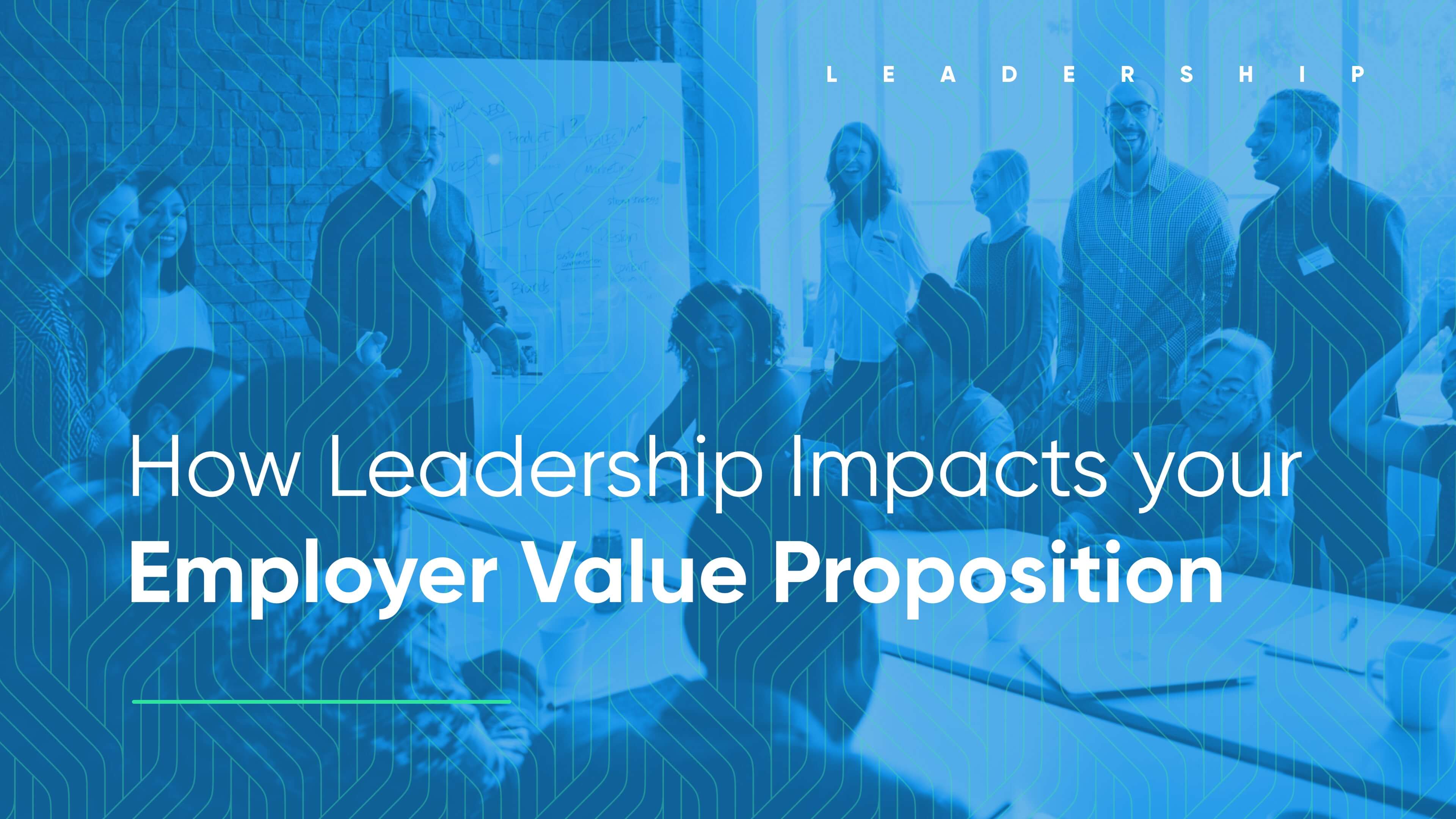 Over the last few months, wise businesses have gripped onto their top-performers with all of their might. 
Why? 
Because their recovery over the next year depends on it. 
Here in hospitality, our skills shortage hasn't just packed it's bags and left us. Just like the entirety of the UK population when it comes to travel right now, it's going nowhere.
In our last blog, we talked all things EVP trends and the importance of building an attractive one right now in Hospitality. Today, we're delving deeper into the Hospitality EVP of 2021, and how you can bring it to life if you're serious about attracting and retaining the best talent out there. 
It might be 2021, but the basic principles remain
People are motivated by a few core things. They may fluctuate in terms of level of importance, but fundamentally, people want fair pay, good working conditions (today, there is a huge emphasis on "safe" here), strong interpersonal relationships, recognition, genuine responsibility/objectives and the opportunity to advance their careers. They also want rewarding work. 
If all of these things sound familiar, it's likely because they are. They form the foundations of Herzberg's Motivation-Hygiene Theory. It may be an old school theory but they still stand true today. Building an attractive EVP isn't as complex as you think, and it's certainly not all about employee benefits. Taking some time to research what your employees' values are and how they are motivated – and then addressing these, will ensure you're already on the way to nailing your EVP.
You Mention Rewarding Work, Just What IS This?
Hospitality has always struggled with its perception of long hours and poor pay. If you're in hospitality, you'll know that whilst the hours can sometimes be long and the starting pay could be better, you choose to stay in the industry because you're motivated by giving people positively memorable experiences. That's what it means to do rewarding work – and in today's world, when seeking to attract and retain talent, companies need to encapsulate how meaningful these experiences are. 
And, it shouldn't be that difficult when you realise that hospitality will soon be right at the centre of helping loved ones reconnect again, having been kept apart for months. We'll be delivering first-tastes or favourite food once again. We'll be making memories, outside of the home for the first time in months! A considerable part of building a powerful EVP in hospitality is about communicating how rewarding the work is in a way that motivates your existing employees and attracts new ones.
Why Leadership Behaviour Is An Essential Component Of Your EVP
At its core, your EVP is defined as what employees' value most about working in your organisation. And, having been through so much over the past year, you can bet that empathetic leadership will be up-there when it comes to a list of things highest rated. Prior to the pandemic, over half of employees who left their roles, did so as a result of poor leadership, (Personnel Today, 2020). That's huge, and something that needs to be worked on if you're going to build a powerful EVP that attracts and retains talent.
So, what are the other essential traits for your leaders to develop or for you to attract in today's world, in addition to empathy?
Engaging and overcommunicating
There is no room for ambiguity in a world ever changing. Bad news or good, employees will always prefer leaders who communicate with them real-time, taking them on the journey fuelled by transparency.
Responding productively from mistakes
Because let's face it, amidst such complexity within a pandemic, it's likely there will be some. How leaders respond to this is key – there should be no blame. Instead, leaders should focus on refocusing team goals.
Be real
We can all take a lesson here from Jacinda Arden, who successfully navigated the outbreak with a newborn baby in tow, wearing tracksuit bottoms and embracing her nation through Facebook Live videos. Leadership should keep it real with their teams. Be vulnerable and show that you understand the challenges that your entire organisation faces. And put in place solutions to help them navigate them.
Reviewing Your EVP Strategy
Now is the time to really assess where you're at in terms of your EVP: that gym membership, those social events and beautiful office spaces – they mean literally nothing in today's world. Focusing on the areas we've discussed today offers a great start in addressing the shift in cultural attitudes, accelerated work trends, and personal values that have dramatically changed through the pandemic. If you're in HR or TA right now, it may be up to you to initiate the conversation with leadership to talk about the way your EVP mirrors the new reality. And if you're stuck for research as to why this should be your leadership team's priority, head to our previous post on keeping hospitality workers engaged.