How Technology is Helping Recruiters in 2021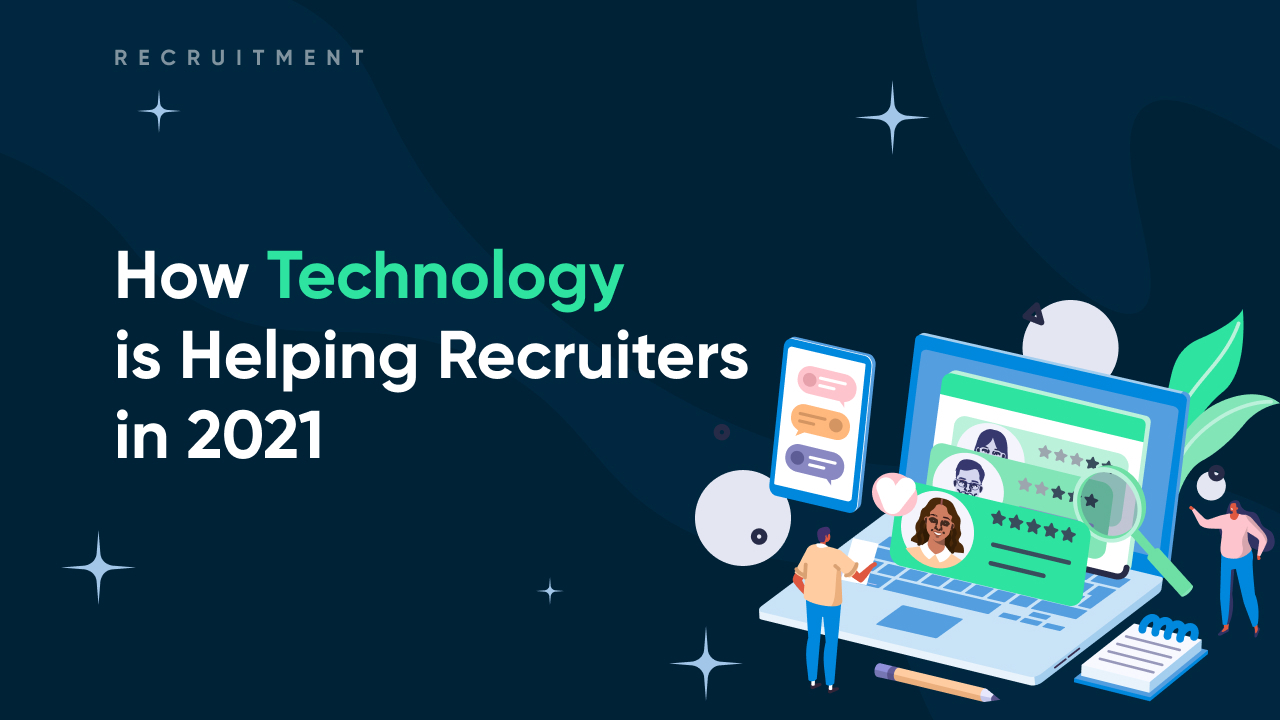 Technology. It's an understatement to say that it's everywhere, and (mostly) makes our lives easier – be it voice tech, with over half of UK homes now using an Amazon Echo, to handheld technology, with an estimated 53.58 million smartphone users who rely on their devices to keep on top of things 24/7. Technology is an intrinsic part of our lives now, and any facet of our lives that doesn't keep up with the rest of technology sticks out like a sore thumb. It is obvious that recruiters need to keep up with advances in technology to not only make their own lives easier but show applicants that they are a forward-thinking, modern business that embraces modernisation and change. 
With this in mind, we're taking a look at how technology is helping recruiters in 2021 (in perhaps the most complex and competitive market we've experienced here in hospitality). 
Saving Time (and Time is Money!)
How many times are your recruiters or hiring managers asked the same questions during the hiring process? A lot. We know. We're not going to get THAT nerdy on you and hit you with specifics, but if you were to calculate how much time is spent answering said questions – it'd be a pretty hefty total. So, at a time when our operations are busy, we're short-staffed and time is more precious than ever before, chatbots are the answer. 
The best bit? Recruiters are programming chatbots with answers to any question and the answers, so they are always consistent. The benefit? Preserving your employer brand and delivering an incredible, get-answers-to-your-questions-instantly level of candidate experience. Impressive huh?! And that's without even mentioning the data on how many more candidates will be moving through your hiring funnel… Disclaimer: it's a lot. 
Answering candidates' common questions isn't the only way recruiters are saving time (which means labour costs) as part of the hiring process. The pre-screening process, a once heavily time-consuming process, is another. 
Screening candidates can be a long process, especially when you're inundated with applicants. While there seems to be a lack of candidate liquidity in some sectors, there certainly are still businesses that are seeing a huge volume of applicants for roles. Now more than ever it is vital that managers can be on the floor, supporting their staff, or spending their time where it matters – so it is important that managers aren't wasting valuable time trawling through hundreds of applications. 
One way to tackle an onslaught of candidates in an efficient way is pre-screening questions. Harri's applicant tracking system allows you to set up knock-out screening questions that can screen out candidates who aren't the right fit for your brand. With up to 3 levels of questions, you can ensure that by the time your hiring managers are looking through applicants, they will be looking at the best candidates. 
On top of screening questions, tools such as video interviewing give candidates the autonomy to prepare and record answers to pre-selected questions in the interviewing process. Video interviews can give a more accurate idea of a candidate's suitability, and Harri's video interview tools offer unparalleled flexibility to candidates to tell their story on their own time, anywhere, and on any device to improve the candidate experience.
Taking the Pain Out of Hiring
You've met Harri. But have you yet heard of Carri? Originally designed to act as a conduit between businesses and their team members through Carri's ability to answer questions, send messages and drive meaningful engagement – now? Carri will be facilitating applications via an intelligent AI chatbot. Impressive huh? And, it's not as complicated as it sounds, but it is here to stay. 
Not only will this appeal to the shifting desires of candidates (and truly wow them), but it frees up the time of your recruitment team, meaning they can concentrate on what's really needed right now – direct sourcing for hard-to-reach talent to fill your hard-to-fill roles. By giving candidates the autonomy to complete applications in their own time, be it through a chatbot or by answering questions in a video interview, it allows managers to take a step back from the recruitment process and concentrate on their teams. 
Plus, there are huge added benefits to be had, including achieving better equality (think inclusively programmed language and questioning) and consistency (programmed updates when moving through the hiring funnel), in addition to providing a ton of data for which to analyse and improve your business' approach to recruitment. This is a trend that is absolutely here to stay.
Want to find out more about how Harri (and Carri!) is the perfect innovative tech for you? Get in touch today!