How Technology Is Moving Both the Guest & Employee Experience Into the 21st Century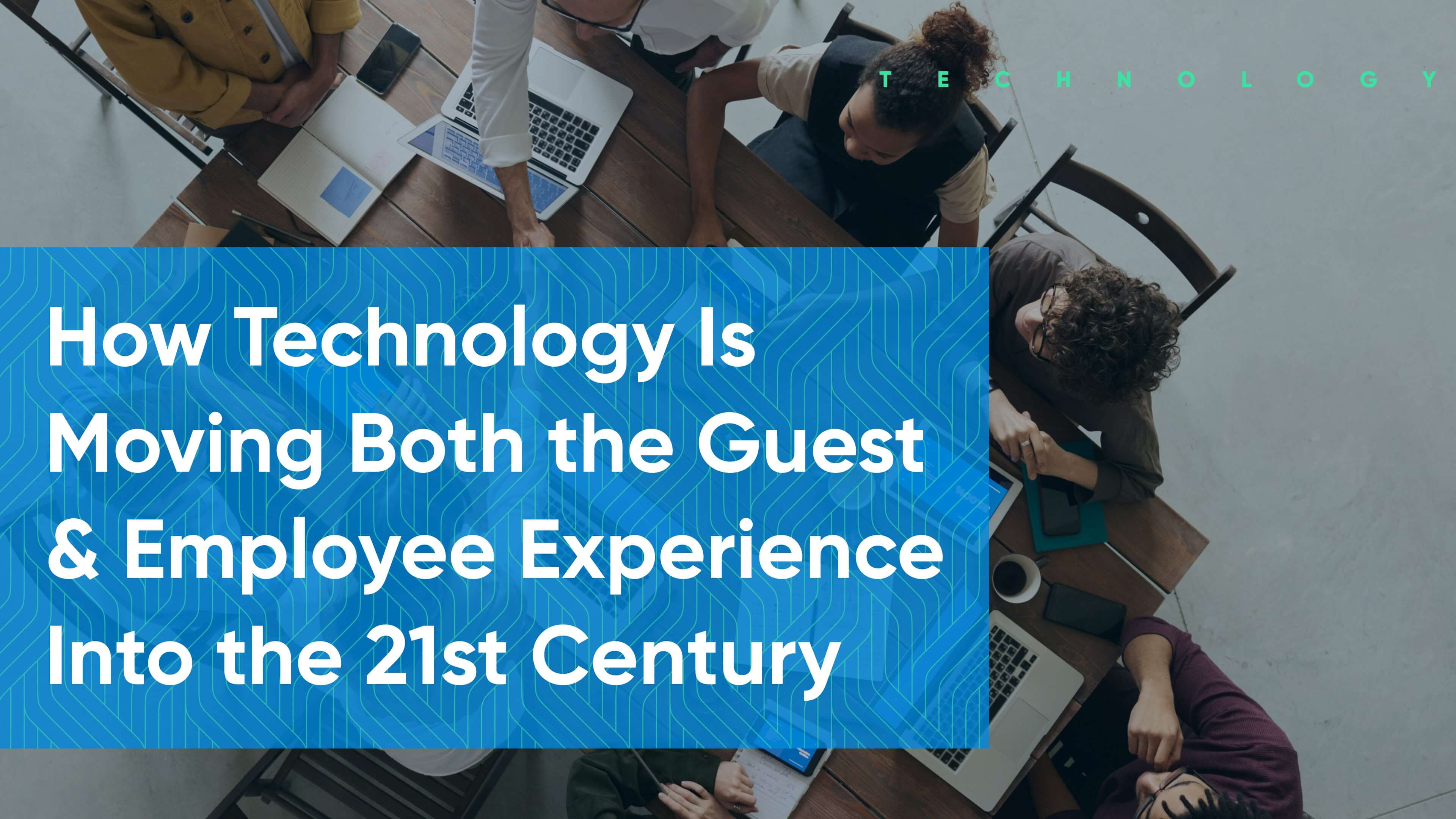 It is well written that tech has had a positive influence over the past year within the hospitality industry, and the ability to get a restaurant or a bar online has enabled most businesses to remain operational across such an unpredictable time. We have made great advances in the operations with technology, but has technology given the same benefit to our future team members & our existing teams?
The pandemic has inflated demand for technology
During a recent podcast, Nick Popovic, Founder at Vita Mojo, stated that the pandemic had brought forward the demand for technology solutions by 3 years. Where technology firms have been treading the usual sales path for years before, all of a sudden the demand has swung to the operator and now they need tech firms to step up and deliver their problem-solving solution… and deliver they have.
However, it's not just brands looking for tech to fix problems – some are taking it into their own hands. McDonald's is behaving like big tech and is quickly becoming the Amazon of the hospitality industry. By using number plate recognition in their drive-thrus, they can connect to digital signage which then recognises your last order and tempts you again — your shopping habits are not just on Alexa! They are buying tech start-ups to enhance their learning with AI (artificial intelligence) so when you next pull up for your burger, you may well be talking to a computer and not your favourite employee! 
Some leading restaurant brands, such as Dishoom, who hadn't previously ventured into delivery are now benefiting from the technology that can make our favourite brands deliver an at-home experience that is as strong as their dine-in. 
Co-founders and cousins, Shamil and Kavi Thakrar, and executive chef Naved Nasir, who has been on board since the very beginning, make up the Dishoom team.
Shamil admits that prior to 2020, delivery was not something they had ever really considered. "We never really wanted to do delivery because our belief was that what we did well was to bring people into our restaurants," notes Shamil, who spent a great deal of time in Bombay as a child. "We put a lot of time and effort into it, but now the pandemic has forced us into doing something different – and we're trying to make it absolutely brilliant."
Technology supporting growth & innovation in both our customer experience & our employee experience
Innovation in 2020 and now in 2021 has been supercharged by COVID-19 and will probably be one of the lasting effects of the pandemic that we will remember for the right reasons. The guest experience has been enhanced through omnichannel strategies applied by all the big brands. Now you can collect your favourite brand's loyalty points on your mobile device as well as in-store—in fact, it is just expected these days. It is the multi-channel success model that will drive successful brands forward in 2021 and beyond. Connecting your bricks and mortar experience seamlessly to your digital channel is vital to keeping your loyal guests engaged. 
We are also seeing the omni-channel experience being applied to hospitality teams with online scheduling, shift swapping, and company updates delivered right to their mobile device in the same  way that they are used to consuming content. Everything you used to get on your weekly rota board? It's now available on your phone.
Hiring a new team member now can also resemble a social media experience, by onboarding through slick systems whereby the managers can control the recruitment journey whilst sitting on the bus on the way to work. 
The major step forward in regard to technology is the consistency and speed of recruiting and then onboarding a new employee. Now your advert is created in your platform and shared directly to job posting boards, job descriptions are built as a template and are ready to send, and all relevant right to work checks and paperwork can be collected digitally. What used to be a paper chase and often embarrassing process for both employer and candidate now reflects what our guests are experiencing during their interaction with a brand. This is an omni-channel onboarding experience that will then hopefully match your bricks and mortar experience of being an employee for years to come. 
Whilst technology is vital, the operator of said technology needs to have also moved into the new way of thinking.