Webinar Clips: Lessons to be Learnt from QSR Leaders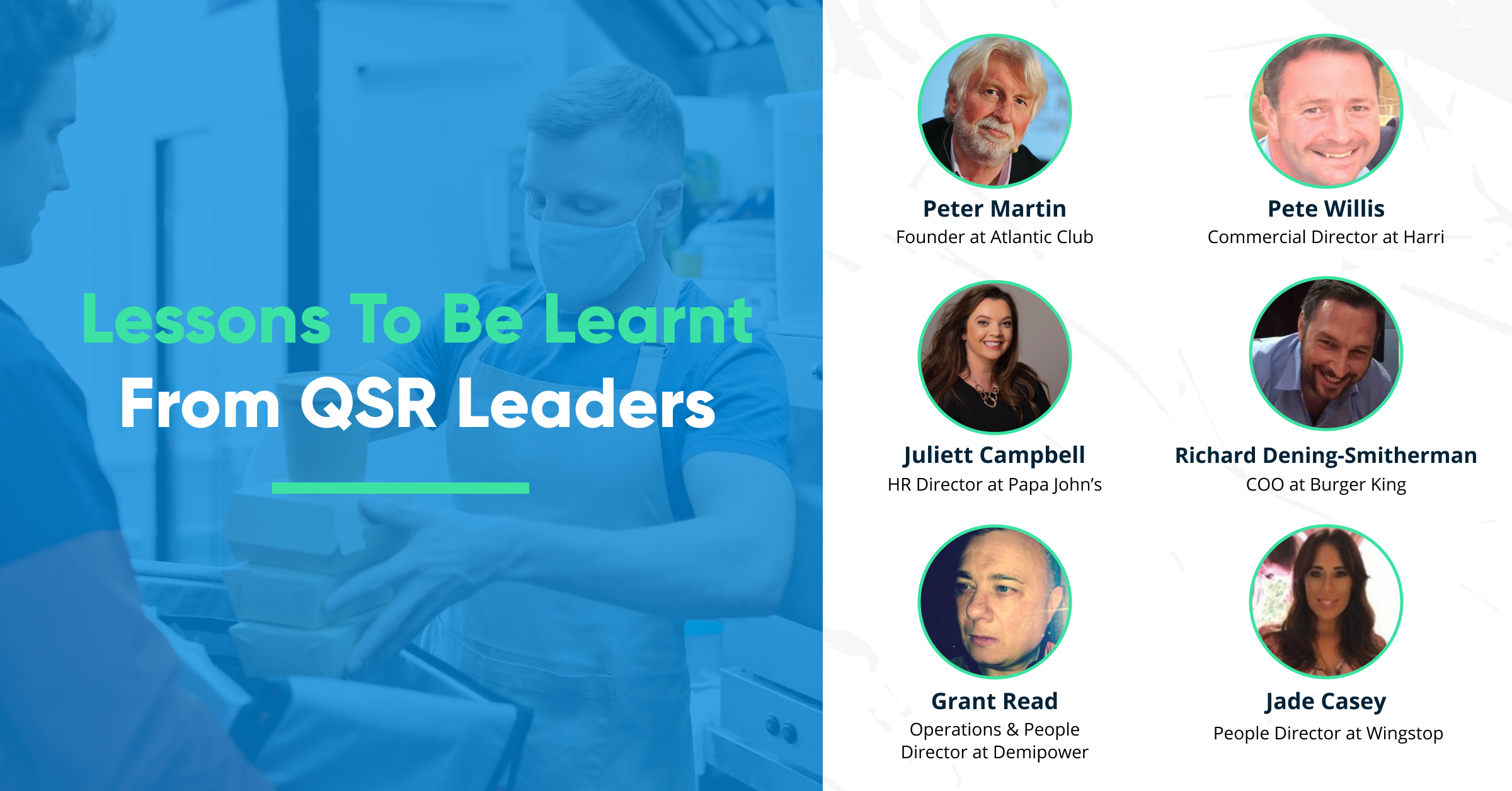 Quick Service Restaurants (QSR) are the balance and interaction between people and technology, and how that will evolve. QSR has developed massively during the pandemic on both sides of the Atlantic, driving the acceleration of tech usage, multi-lane drive-thrus, more click n collect and online ordering, so how does the human element fit in? Our Harri panel included some of the most inspiring QSR leaders to talk about the lessons we can learn from these well known brands. Here you can get a sense of some of the themes.
Jade Casey, Head of People at Wingstop
Wingstop, who are relatively new to the UK with 10 sites and are still expanding, were able to retain a lot of their talent during the pandemic. This was down to benefit of furlough; keeping employees engaged throughout and also giving confidence to their teams that they are pandemic proof; proving that there's a long term career with Wingstop.
Richard Dening-Smitherman, COO at Burger King UK
Being a global brand, Burger King were able to learn from their global experience and other parts of the world preceding the UK around COVID-19 guidelines. They were quickly able to put processes in place and ended up with the confidence to advise the local authorities as to what to do during the early stages of the pandemic
Juliett Campbell, HR Director at Papa John's
Papa John's had a strategic plan and they stuck to the plan during the pandemic. They opened all their businesses for Delivery and had COVID-19 processes and protocol in place to make people feel safe and secure which was their ultimate goal.
Grant Read, People & Operations Director at Demipower
Customer Experience has been key throughout the pandemic according to Demipower (KFC's 2nd largest franchise) of which they have had great people to deliver a great experience. They have been able to engage with their teams through the Harri system as they clock in and clock out. They've seen a real uplift of engagement scores through surveys and turnover has dropped from 90% to low 50%'s. 
Watch the Full Webinar Here