How To Build A Diverse Candidate Slate For Leadership Roles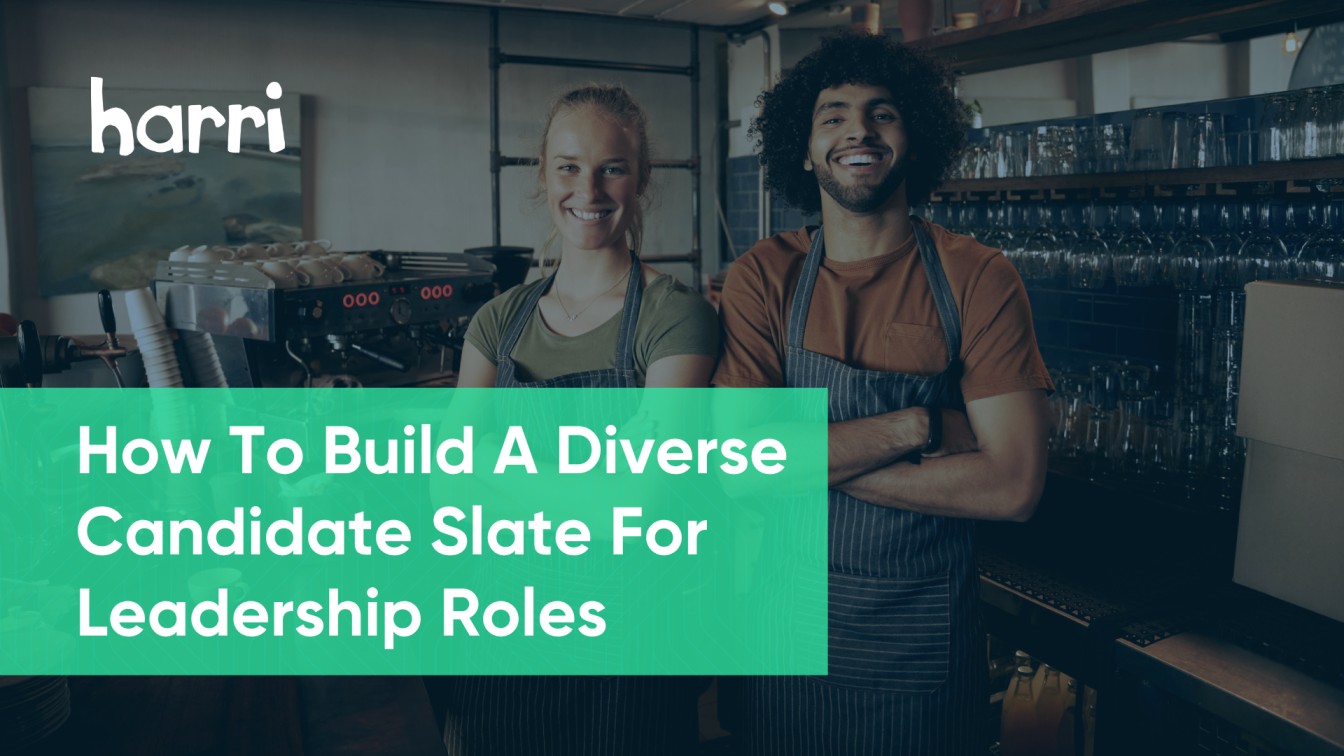 As the hospitality industry continues to tackle the challenges of record-high inflation rates, soaring energy prices, and increased levels of unemployment, one thing seems to have been forgotten: diversity. On the face of things, the sector is blazing a trail for diversity and inclusion. But in reality, more must be done, particularly at a leadership level. 
The 2022 Inside Hospitality Survey – sponsored by Harri – revealed a clear lack of historically underrepresented candidates within leadership teams. If the industry wants to improve its reputation, this needs to change – and that starts with hiring. 
Here are several ways to create a more diverse candidate slate for leadership roles…   
How can tech support your diversity and inclusion strategy?
Evaluate candidates through a skills-based lens
There are many approaches to hiring employees. As the name implies, a skills-based outlook focuses on a candidate's abilities rather than their name, face, or background. This attitude may increase diversity and expand the candidate pool. It could even speed up the hiring process and reduce recruitment costs, too. 
That said, adopting a skills-based approach isn't guaranteed to solve all your diversity issues. Unconscious bias may still creep into the hiring process, at least when manually shortlisting applicants. But modern technology solutions ensure equality when selecting potential candidates for an interview, while artificial intelligence tools help reduce unconscious bias, so you can better evaluate potential hires on their related skills and experience. 
Engage your existing teams
If you're not currently hiring new employees, consider engaging your existing workforce to diversify your leadership team. You never know, your employees might be thinking about taking the next step in their careers. 
According to the Inside Hospitality Survey, Operations Teams are least likely to believe there are good career opportunities within the sector. Just 20% strongly agree that their employer supports their career goals and plans. This lack of encouragement harms employee retention, as valuable workers seek positions elsewhere. So if promotions or leadership roles are available within your organisation, it's your job to highlight them. 
An integrated engagement solution can remove barriers in your business, allowing you to interact with your employees and be more transparent about growth potential. You can connect with your team on a regular basis, formalise performance reviews, and highlight all open roles. Not only will this strengthen the employee-employer relationship, it will create a sense of belonging and purpose among staff, which could encourage them to take the next step into a leadership position. 
Ready to build a diverse workforce?
To learn more about our talent acquisition and workforce management tools, get in touch with our team today.