Integration Is Key to Streamlining Digital Processes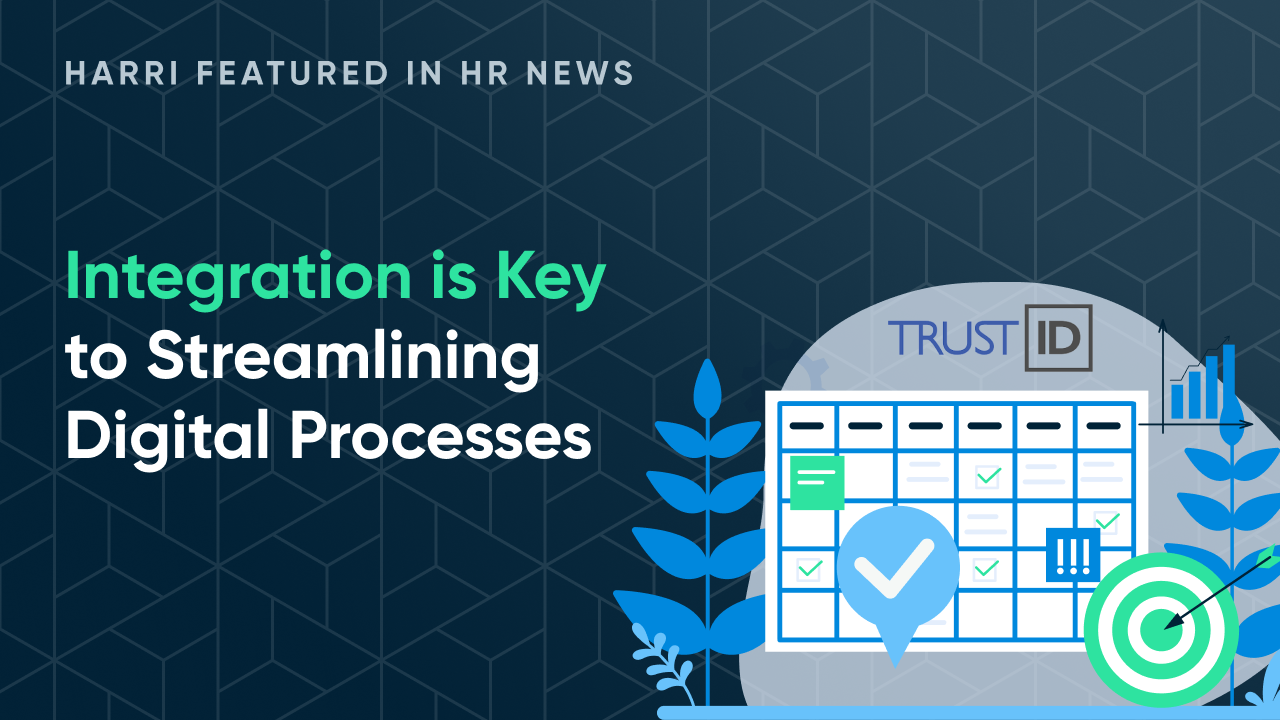 The explosion of digital technology in the workplace is transforming the way we work and communicate. But while digital tools bring many positive benefits, the proliferation of systems can also cause confusion and complicate processes. Alongside their core employee-management systems, many HR and onboarding teams have introduced specialist digital services to support distinct areas within their role – for example, to introduce Right to Work (RTW) compliance checks.
There are many benefits to introducing these specialist services, not least that they are developed and supported by experts. However, having several systems increases the risk of duplication of data and adds to the chances of inaccuracies creeping in. Asking employees to access different systems for different tasks can also cause frustration and confusion and create a negative first impression of your business. 
Having a single holistic interface for all your people-management activities which brings different specialist systems together can streamline processes and help improve productivity – saving your team from constantly switching between apps. And an integrated HR system also allows you to enable single sign-on – which is better for security, especially as many of us are now working remotely.
There are many great examples of integrations designed to make the lives of HR teams easier. One such is TrustID's integration of RtW checks within Application Tracking Systems. We recently invested in an enhanced API which makes integration even quicker. Development teams such as those at ATS providers can now integrate our identity document verification and RTW services into their platforms even more quickly and easily using our API and 'onboarding widget', This integration then helps onboarding teams to manage and track candidate applications and complete compliance checks in just one place and gives candidates a smooth and positive experience.
One ATS provider who has integrated TrustID's Right to Work software into its platform is Harri who works with enterprise and quick-service restaurants, hotels, and retailers. Pete Willis, Commercial Director at Harri said:
"Integration was a breeze and the Right to Work check process is now so much simpler and quicker for our clients. When a candidate reaches the appropriate stage in the hiring process and the onboarding manager is ready to run a check, the TrustID service pops up within our ATS interface allowing the relevant documents to then be checked – all from a single system."
Another ATS provider taking advantage of the TrustID API and 'onboarding widget' to integrate RtW checks into its platform is Vacancy Filler. Richard Thomas, Sales Director at Vacancy Filler said: "We were keen to integrate TrustID checks into our platform as part of the on-boarding hub which we offer to our customers. The API tools mean that our customers can capture document images and run a Right to Work check, without leaving the VacancyFiller system."
Integrating RtW checks into ATS platforms is just one way that tech companies are streamlining processes for HR teams – but we see the integrations with Harri and Vacancy Filler as part of a bigger trend. In HR, as in other fields, we're seeing a move from 'there's an app for everything' to 'there's one app for everything'. And for many HR teams, it can't come soon enough.