Jersey Mike's 'A Sub Above' Ethos Shines During March's Month of Giving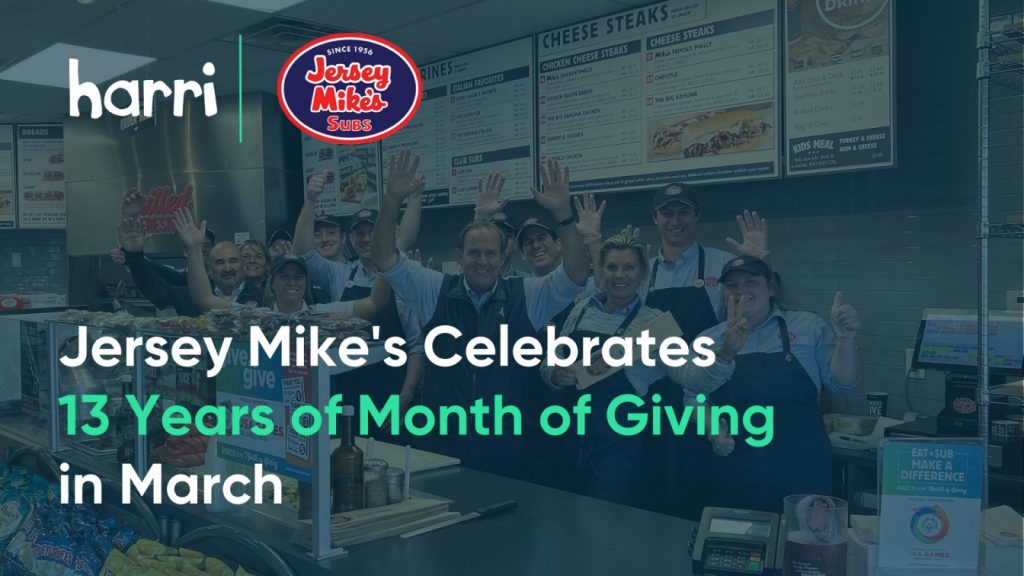 Giving away all your revenue doesn't seem like it would make much business sense, but for one day each year, nearly 2,500 Jersey Mike's restaurants do exactly that. 
The sandwich company has long flown the nest of New Jersey, now serving their signature subs in all 50 states when they open in Alaska later this year. Jersey Mike's ranks #3 on Entrepreneur's 2023 Franchise 500.
Each March for more than a dozen years, customers have taken part in Jersey Mike's "Month of Giving," by rounding up their purchase amount and making donations. The last Wednesday of March is the "Day of Giving," when all sales (not just profits) are donated to a cause chosen by local store owners. 
The Day of Giving this year falls on Wednesday, March 29, and proceeds will benefit more than 200 local charities. Since 2011, Jersey Mike's has raised more than $67 million dollars for charitable causes during these monthlong programs. 
"Day of Giving is our busiest day of the year, and we are ready for the crowds with extra staff and food," says Adam Fraser, co-owner of three Texas-based locations. "It's my favorite month of the year to work for Jersey Mike's."
Fraser has worked for Jersey Mike's for six years now, with locations in Forney, Rowlett, and Terrell, Texas. His locations are all supporting Wipe Out Kids' Cancer, a charity that plays an important role in the initiative's history.
Area Director and Franchisee Dalton Stewart inspired the Month of Giving idea. Back in 2010, Stewart rallied 11 Jersey Mike's Dallas/Ft. Worth locations to raise funds for Wipe Out Kids' Cancer. With tremendous grassroots support, the program raised $50,000 for the charity in one month. Impressed by this effort, the next year, Jersey Mike's decided to take the program national. 
At the first nationwide fundraiser in 2011, all of Jersey Mike's 454 locations raised $600,000 for 66 charities. Last year, Jersey Mike's raised a record-breaking $20 million nationally during March.
We spoke to Fraser about Jersey Mike's Month of Giving initiative and how it's impacted his business and his community.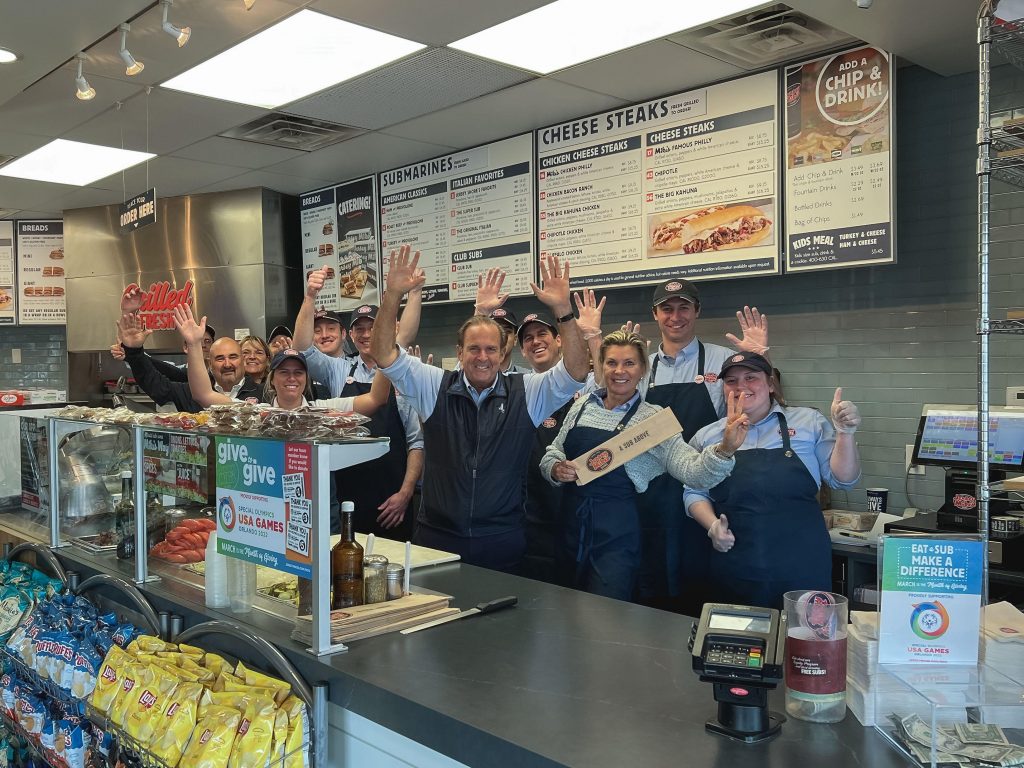 Now in its 13th year, how have you seen the Month of Giving evolve over time? 
As a long-standing event, the Month of Giving has seen significant growth and development over the years. As a franchise owner, I've witnessed the transformation firsthand, particularly in terms of the heightened media coverage and the level of excitement it generates each year. 
Each year, we are grateful for how our community comes in and makes a difference for Wipe Out Kids' Cancer. I believe that supporting children with cancer is a cause that truly resonates with our community and holds immeasurable value.
From a business perspective, how does March differ from the rest of the year in terms of foot traffic or orders? Are people drawn in by the Month of Giving? How about on the Day of Giving? Do you see an influx of customers on that day each year?
From a business standpoint, March is typically an average month in terms of foot traffic and orders. However, the Day of Giving is a different story. Based on last year's sales, we can expect a significant increase in sales. Companywide, it's the busiest day of the year!  It's clear that people are drawn to the Month of Giving initiative, and we actively promote it to every customer who walks through our doors. By starting our promotions on March 1st and continuing to raise awareness until the Day of Giving on the 29th, we hope to see an influx of customers and donations to support the important causes we care about.
Do you think charitable affiliations are good for business? Does it change the customers' view of the brand?
Giving is part of our culture at Jersey Mike's. It's just what we do.
It all began with Peter Cancro who started the company at age 17 before he was even legally able to slice a sub. (You may recognize Peter from a recent TV ad campaign with fellow Jersey boy Danny DeVito.)
Since that time, our mission statement has been "Giving…making a difference in someone's life." This continues to be a shared passion with everyone in the company. Our customers see that this is an authentic part of who we are at Jersey Mike's, and it draws people to the brand.
You can do well by doing good.
Do you have any stories you'd like to share about customers' engagement with Jersey Mike's Month/Day of Giving? Do you find it has an impact in the communities where your stores are located? 
Jersey Mike's Month and Day of Giving are always incredibly special events for our stores, and we've had some really memorable experiences with our customers as a result. We love to decorate our stores with balloons and play fun music, creating an atmosphere of celebration and community spirit. One of the most rewarding aspects of the Day of Giving is when we have representatives from the charity we are supporting come to visit our stores. It really adds a personal touch and allows customers to see the impact their donations are making. We've had staff members and children from the organizations come to visit and share their stories with us, and it's always a moving experience. Overall, we find that the Month and Day of Giving have a tremendously positive impact on the communities where our stores are located, and we are proud to be able to contribute to such important causes. 
Brittany Chrusciel is a writer and editor whose work has been published in Travel Weekly, AAA, Fodor's, TIME Magazine and the Toronto Star. She's spent the past decade as a cruise and travel reporter, but also enjoys covering diverse topics from pet care and local happenings to restaurant openings.  When she's not tacking on a new destination to her list, Brittany can be found typing with a cat on her lap  or at the beach in her lifelong home of New Jersey.