Propel Interviews: The Challenge Of Skill, Attraction And Retention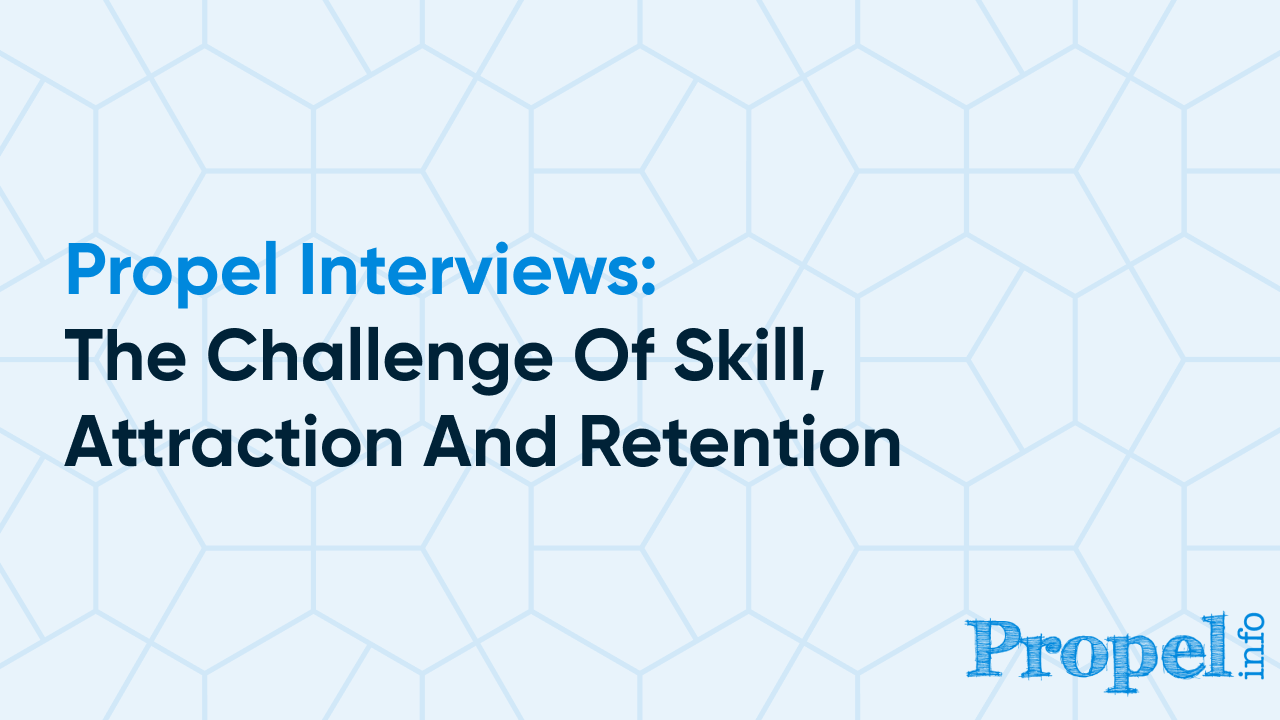 COVID-19 has Transformed Candidate Behaviour
An interesting topic brought up during the 2021 Peach 20/20 conference was how consumers are changing faster than ever. But what about candidates?
The hospitality industry is officially back and booming, yet many operators face challenges with recruitment and keeping up with new candidate expectations. See, in today's climate, people won't wait for you to potentially make a job offer – they'll move on to the next opportunity.
As a result, both large and small operators have had to step up their recruitment efforts to quickly secure the best talent. Venues such as The Alchemist and Roxy Leisure have recently started hosting recruitment days to access potential candidates. But these may not be for everyone – especially younger generations.
"In terms of recruitment, we've really had to step up approaching it as a marketing campaign"
Others have held large recruitment drives looked after by senior marketing directors, to broaden the funnel of talent. Yet, simply running a campaign isn't enough. In 2021, you need to rethink the way you communicate with applicants. That's why Dishoom has started to send follow-up emails with detailed information about the business to keep them engaged during the process.
Employee Expectations have Evolved Significantly
So, you've successfully found new staff for your business. Job done, right? Wrong. The challenge doesn't end when the contract is signed. Employees now have certain expectations around wages and work-life balance. To combat this, many of the leaders Abi Dunn spoke with have set new salary bands, and introduced bonuses for both fixed-wage and hourly-wage team members.
"There was almost a badge of honour for hours worked and people used to be doing back-to-backs and long shifts. The world has certainly changed now"
That being said, many question whether a work-life balance is even achievable in a sector that never sleeps. As Andy O'Callaghan rightly pointed out, it isn't just about what you're doing outside the building – it's as much about what you're doing inside it too. 
Dishoom is currently ensuring its employees can better balance their work and personal life by providing rotas up to four weeks in advance. They're even trailing a four-day workweek, so their staff don't overdo it and can spend more time with friends, family, or doing a hobby they enjoy. Our question is, how are you managing new employee expectations?
Rethinking Benefits and Rewards Strategies
For hospitality operators in a post-pandemic world, having a robust retention strategy is no longer a choice – it's a necessity. While employee benefits and rewards are certainly appealing, this alone won't help you retain top talent. If you want to win your team over, you need to invest in them through training programmes and upskilling opportunities.
"There's no point in having a benefits package on your job description that the management doesn't have time to implement"
Just like Hannah pointed out, it's all about empowering from within. That's why The Alchemist has recently stripped apart and rebuilt their training programmes to ensure their people are fully engaged and want to stay longer. However, as critical as employee training is, there's something else that's even more crucial…
The Importance of Mental Health
Now more than ever before, mental health is at the forefront of everyone's mind. It's a topic that needs to be discussed more openly, especially in the workplace. So if you haven't yet considered implementing mental health recovery innovations, you're falling behind many who've placed it front and centre.
"90% of our new starters will write on their health questionnaire that they live with anxiety and depression,"

said Hannah Plumb.

"There's a lot of pressure on our teams to be happy and to be on show all the time – what can we put in place to promote wellbeing?" 
All five of the leaders interviewed have done a lot of work around mental health and first aid training, making the discussion around wellbeing more open. The New World Trading has even implemented free counselling schemes and partnered with Hospitality Action to support their most vulnerable people.
It's Time to Take Advantage of Tech
If we want to make a positive change in our industry, we need to come together and shout about how great it is. Yet when it comes to attracting and retaining top talent, actions speak louder than words. As cliché as it sounds, time is money in recruitment. And many operators don't have the time to manually review resumes and reply to every candidate.
"This is more than just getting paid on a Friday. This is about creating the next chapter of your life, and we can make it brilliant"
To stay ahead of the competition, you need to completely reimagine your hiring and communications strategy. That's where Harri can help. With our digital technology, applicants can submit a pre-recorded video answering your interview questions. Then, you can rate and review their responses whenever you please. We even have a smart conversational ambassador to help you determine the most suitable candidates.
Interested in learning more about our platform? Request a free demo today! And if you want more content like this, simply subscribe to our newsletter for free, unlimited access to the latest hospitality news.