Springboard Christmas Press Release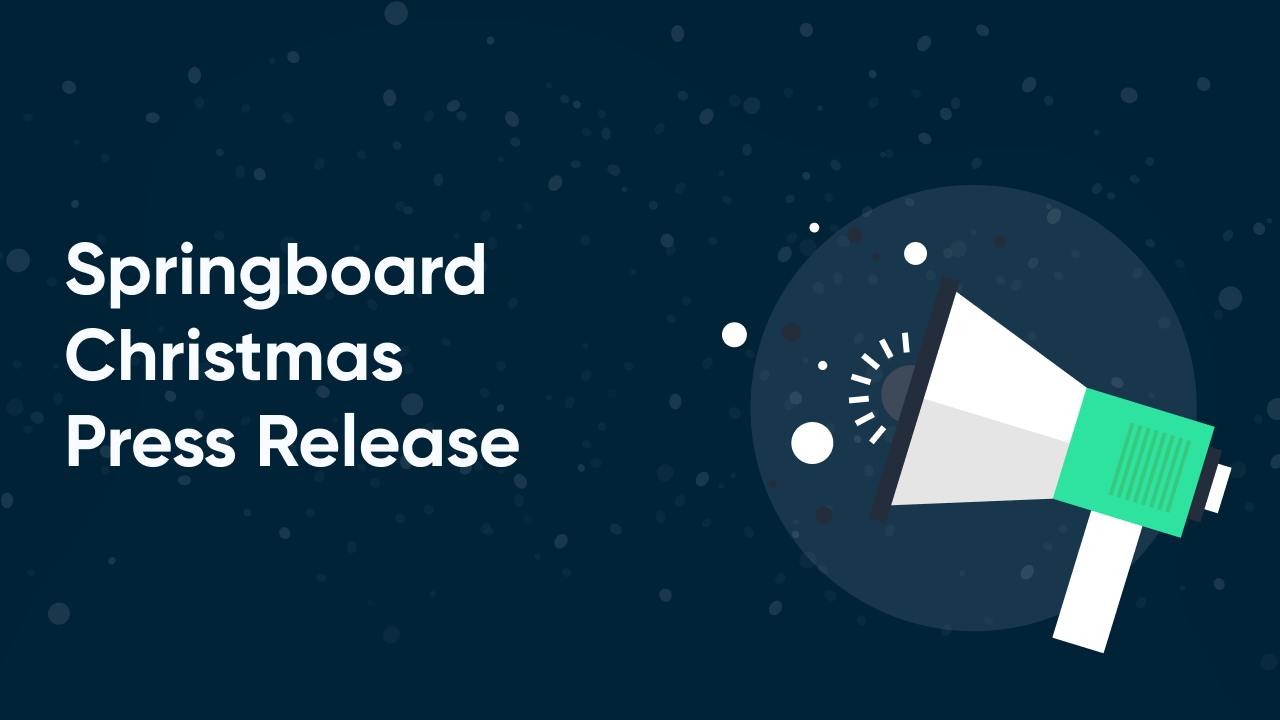 Press Release from The Springboard Charity
Please give to The Springboard Charity this Christmas and help to nurture and welcome a young unemployed person into our hospitality family!
We hope this Christmas, you would be willing to make a donation to Springboard to help us futureproof the talent pipeline. Something as small as donating the cost of a drink or as grand and festively fabulous as organising a Christmas fundraising event for us at your company will help. 
Our industry, the economy and thousands of young, unemployed people up and down the country are relying on your generous spirit!  
A donation of £200 will fund a two-week work placement for an individual and give them the experience and confidence required to secure a job in the future.
A gesture of £5 can mean an unemployed person can travel to a training session or work placement.
And a generous contribution of £1,500 could put somebody through a Springboard training programme and change their life for the better!
This year, Springboard set ourselves a goal to get 10,000 young and unemployed people into work by the end of 2022 and are delighted to be over a quarter of the way there already, with 2,524 young and unemployed individuals into employment in hospitality, leisure and tourism. With your help, we will reach our goal. 
Be a part of Springboard to 2022 and help young, unemployed people to overcome barriers, learn employability techniques and gain industry skills, which lead to fulfilling, lifelong careers in the industry. 
If you would also be willing to give a little of your time throughout the year, sharing your skills, experience, stories and love for hospitality with our trainees, you would be a perfect Springboard Ambassador. We always welcome new ambassadors from the industry, whether you're new to it or have been working in hospitality for 50 years. You can become a mentor, support jobseekers with interview practice and advice sessions, talk at events to inspire young minds or share the story of your own career journey.
To register your interest and find out more, click here. 
Christmas Shopping on Amazon
Christmas shopping online? One other way that you can support us (without even spending a penny!) is to simply select The Springboard Charity us as your chosen charity whilst doing your online Christmas Shopping on Amazon. Visit Amazon Smile, sign in and select The Springboard Charity as your default charity. 0.5% of your eligible purchases will be donated to us at no additional cost to you.
We truly appreciate your support now and throughout the year. Thank you for your donations, helping us to futureproofing the talent pipeline for hospitality. You're on our nice list!