Restaurants To Scrap Service Charge: What This Could Mean For Hospitality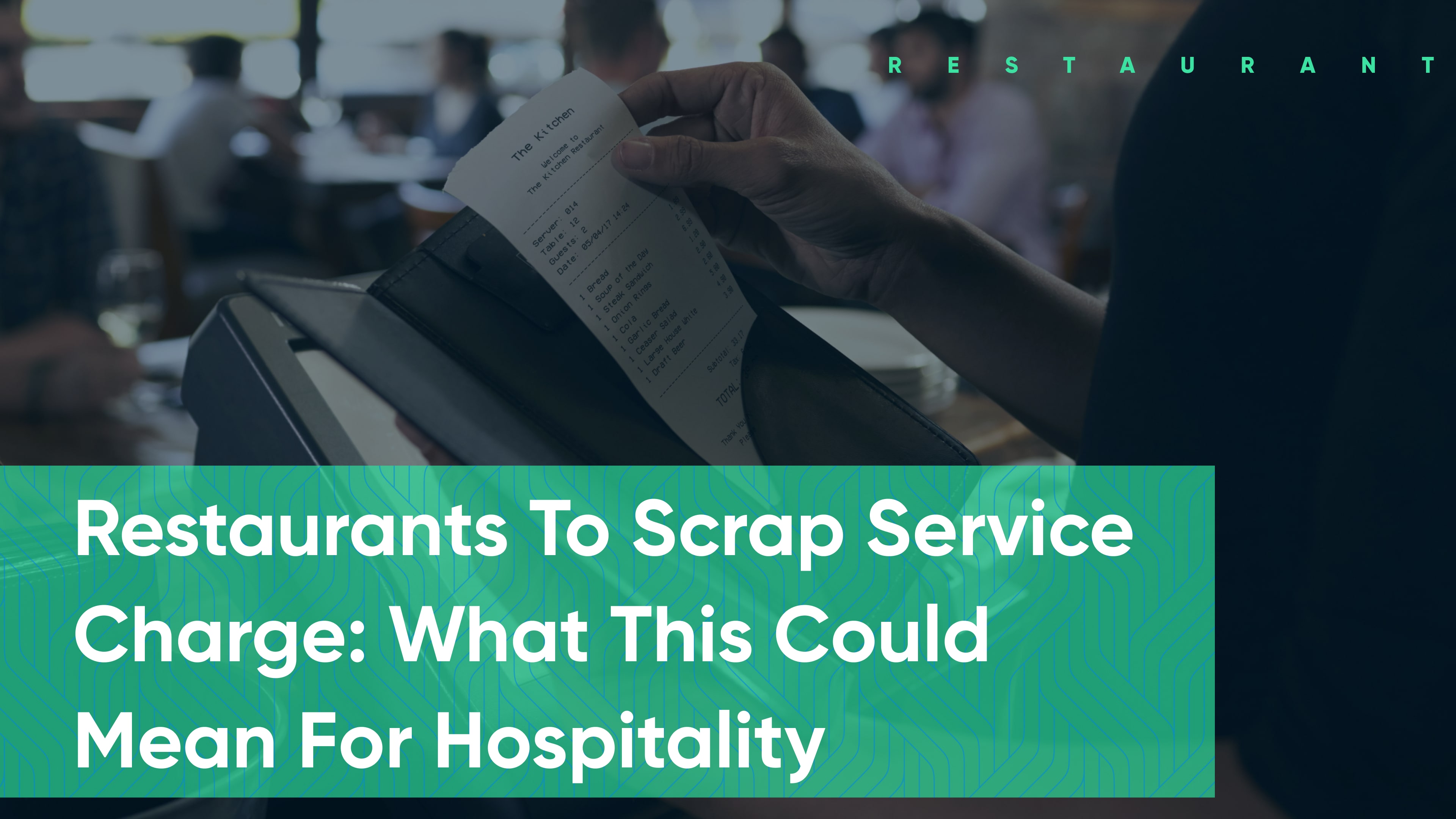 With restaurants reopening across the UK and tipping back on the menu, many are taking this opportunity to scrap the service charge and abandon tronc. While this might seem like a good idea on paper, experts warn that it could create challenges for hospitality operators. To compensate for the loss, restaurants will likely have to increase their menu prices, which will lead to additional costs through VAT and National Insurance deductions. 
Here, we take a look at what's sparked this move to an all-inclusive pricing system, and what it could mean for the hospitality industry and its employees. 
Michelin-star restaurants set the trend
Simon Martin, owner of the Manchester Michelin-star restaurant mana, is set to scrap the 'outdated' service charge with the aim of providing better job security and transforming perceptions of the industry. To offset the loss, he'll make increases elsewhere, starting with his menu prices and staff's basic salaries. What's more, he believes the entire sector should follow suit:
And mana isn't the only business calling time on service charges. In 2020, London's Michelin-star restaurant Leroy announced it will no longer add the cost to its bills, and encouraged other operators to do the same. The question is, do the pros outweigh the cons? 
Scrapping the service charge will have financial implications for the employer, employees, and customers. These charges are currently delivered through a tronc system and don't count towards the National Minimum Wage, meaning they're only subject to income tax. If this system is removed and tips are incorporated into an employee's basic salary, National Insurance, VAT, and State Pension contributions will need to be deducted.
While some in the industry think this will create a fairer, more transparent system, many hard-hit businesses don't share the same view. BigHospitality's Peter Davies believes scrapping the service charge could lead to higher costs and lower profits for businesses, reduced take-home pay for staff, or increased prices for the customer. 
There's no denying that the current tronc system is outdated and lacks transparency. So if businesses decide not to do away with the service charge, there needs to be a viable solution to managing tips.
Working with a third-party company who can shoulder this responsibility, while ensuring you can still collect tips for the benefit of your staff, may be the solution. 
One organisation currently tackling the tronc debate is TipJAR, who was recently cleared for use by HMRC. This platform takes full control of tip management, which means businesses can't be held accountable for tax on tips collected. 
While employees will be responsible for paying tax, the money is made available to them as little as 20 minutes after finishing a shift. It also encourages customers to tip, with options to pay via card, Google Pay or Apple Pay – especially important at a time when people might not want to handle cash.
Whether you decide to stick or twist with service charges, businesses will need to be savvy around operational costs if they want to protect their already tight margins. That's where our bespoke technology comes in. 
With Harri, the payroll process is automated to help your organisation reduce its expenses. And there are no hidden costs or fees. Our platform makes sure you have sufficient funds to pay your employees and any other outgoings – so you can be confident that all payroll requirements are met.
We also offer an intelligent scheduling tool that guarantees you only spend the necessary labour costs – without sacrificing on customer service. Want to learn more about our services? Head to our homepage to request a demo.