The Expansion of QSR In The UK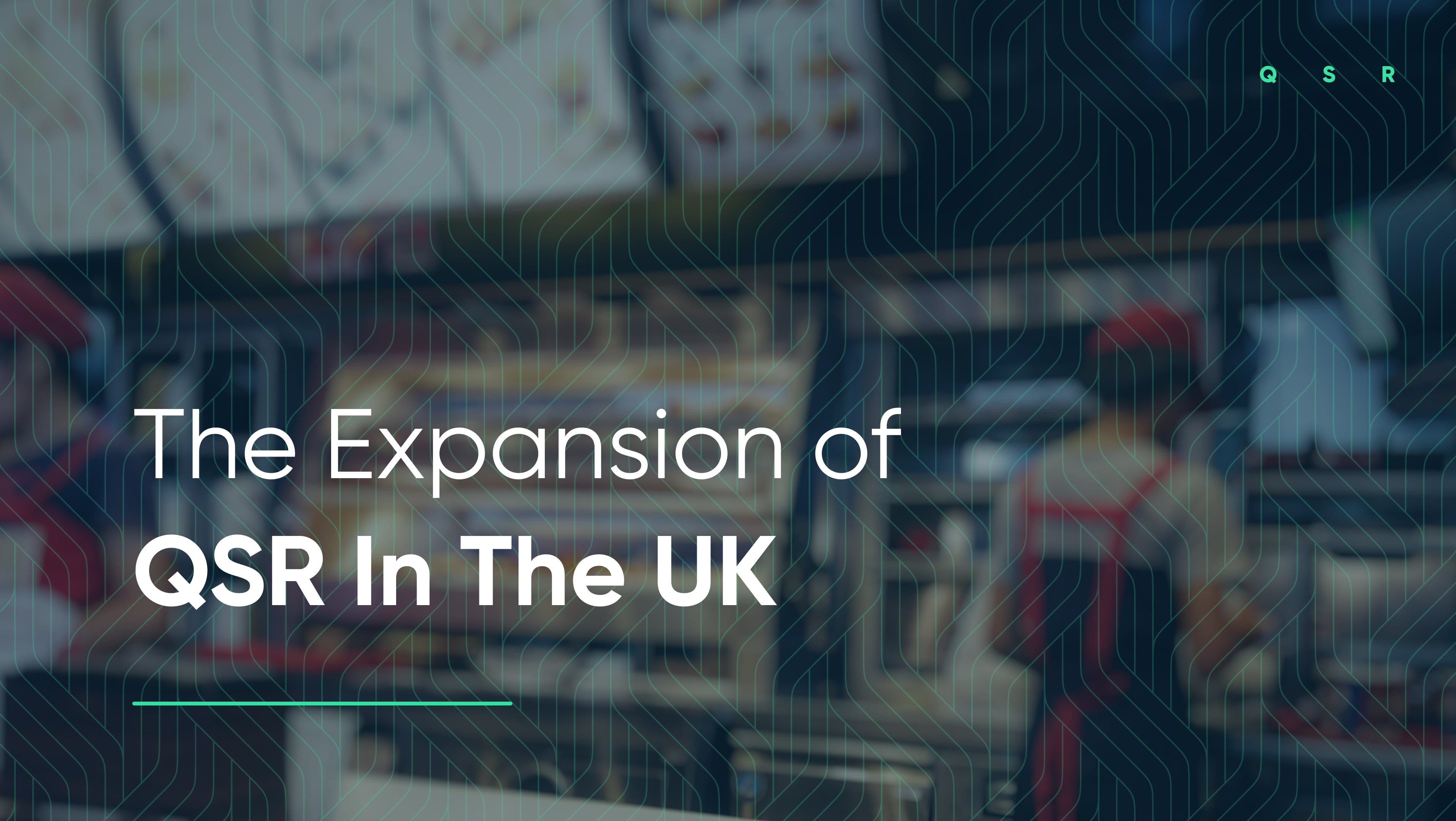 The pandemic has hit everyone in the hospitality industry hard, as traditional face-to-face service became impossible and many sites had to close during the lockdown. Combined with the effect of Brexit, it seems that the hospitality sector has taken a big hit that some will struggle to come back from.
That is, unless you're a Quick Service Restaurant (QSR). 
QSR business models and franchises have thrived in a time when the competition has been floundering. The adaptive and reactive nature of QSR has allowed it to grow into a well-established player that is reaping the benefits of being one of the only options for consumers during the pandemic.  
It's impossible to miss the sheer amount of good news coming out of the QSR sector at the moment. With the relaunch of Wendy's UK in June 2021, after leaving the UK in 2001 citing property costs and overheads, we are seeing the expansion of QSR not only from well-established UK brands but also from big US players who want a slice of the pie.
The June opening for Wendy's is the beginning of a 400-site plan that would give the brand a firm foothold in the UK market, coming up against well known competitors such as Burger King and McDonald's. The long-term plan is expected to create 12,000 jobs in the process, with 30 to 50 employees per restaurant, which would be a huge boost to the hospitality industry after the decimation of the pandemic. 
And at Harri, we are proud to support the growth of Wendy's with cutting edge technology to attract a new wave of staff. There will not be a zero hours contract in sight, and every single team member will be on a Wendy's bonus plan — this is a business who puts people at the heart of everything they do.
It's not just businesses coming from further ashore, however. Many UK-based QSR brands are announcing big plans for expansion and evolution in their businesses. McDonald's recently announced it is planning to open up 50 more restaurants, creating 20,000 roles in the process; Domino's is planning to create 5000 more roles for chefs and delivery drivers due to the "strong" demand seen by increased takeaway and eat at home demand. As a response to the boom of delivery, helped by the expansion of businesses such as Uber Eats and Deliveroo, Burger King is trialling its first 'dark kitchen' site to reach more customers who are turning to delivery services.
Why Is QSR a Thriving Sector Right Now?
There are many assets of QSR which made it predisposed to be successful in the sort of strange times we are experiencing. The quick service model is naturally more adaptable and amenable to a landscape where face-to-face interactions need to be limited. 
There are also examples where QSR has taken advantage of opportunities which has put them ahead of the pack. As previously mentioned, QSR brands have expanded their delivery options massively to meet the demands of consumers who want a quick and simple option with minimal contact. Their use of technology, both front of house and back of house, has allowed QSR brands to adapt and overcome the issues poised by the pandemic. 
But it's not just the consumer side of the business that they have got right. QSR brands have looked after their employees, and placed an emphasis on looking after the people who have been working hard throughout one of the most difficult and strange periods of the 21st century. 
Retaining staff has been paramount, and QSR giants are turning to communications platforms to ensure constant, meaningful communication. Integrated communications tools are used to capture team feedback at the end of each shift so managers can create workplaces that foster retention, while others use technology to ensure one-to-one communications between team members and managers. Employee-facing technology is rapidly growing in adoption to keep up with the ever-changing workplace.
The Importance of Looking After Your People
It is well-documented that happy employees give excellent experience to customers, but it goes beyond just that. Keeping employees engaged and happy during such a difficult time changes the culture of the business, increases retention of employees, and helps attract new talent. Plus, while there are so many hospitality job openings at the moment, and employees might be looking to other roles or even sectors for career options, creating an inclusive, engaging and rewarding workplace culture is a necessity to keep your valuable employees during the labour shortage caused by the pandemic and Brexit. 
Employee experience is now more important than ever before across the whole of the hospitality industry, but QSR specifically is showing that the sector has become a viable career option that is reliable and has good career prospects. This changing opinion of QSR has improved its EVP and means that businesses have even more to offer than previously thought. Tools such as career story pages allow businesses to tell their story and attract staff into a thriving sector of hospitality that has gone from strength to strength in a time when many have been left by the wayside. 
Want to Find Out How Harri Can Support Your Reopening and Expansion Plans?