The Great Resignation: Are You Prepared?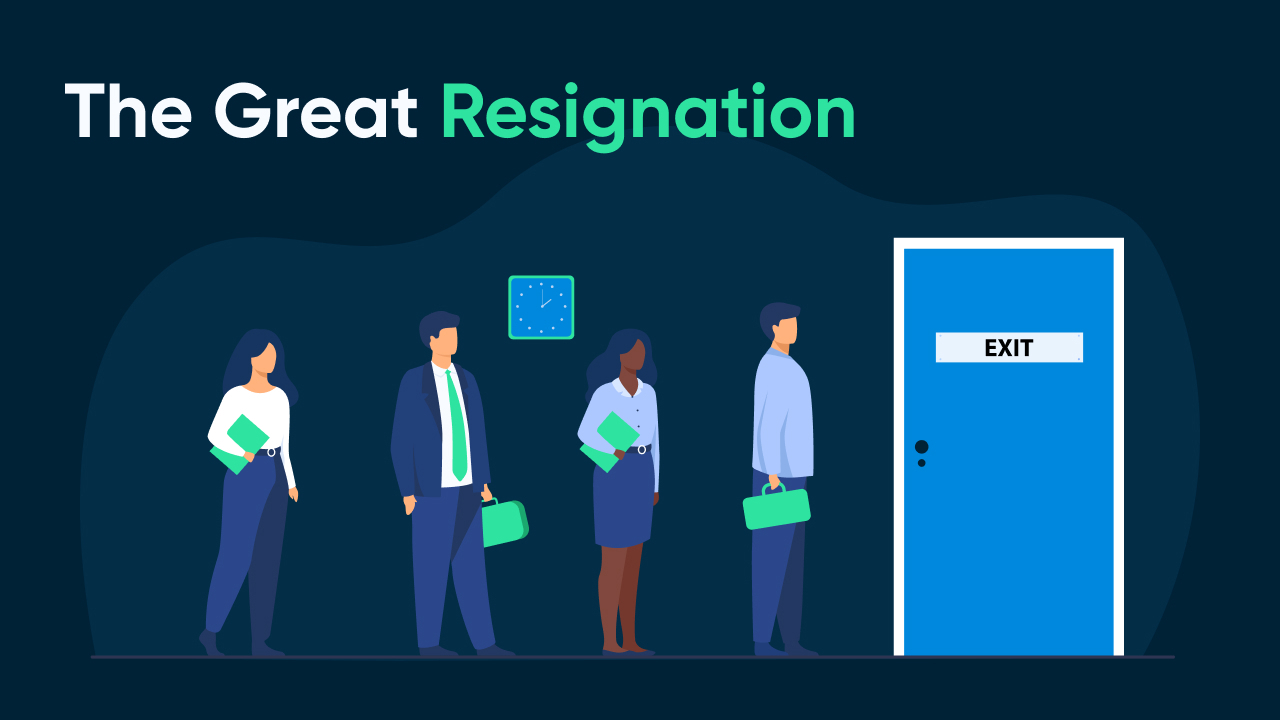 We recently attended the 2021 Casual Dining Show where Peter Martin, Founder & Executive Director of Peach 20/20, referenced the 'Great Resignation' in the US. This sparked an interesting question: are UK businesses about to experience this very same crisis? If so, they'll need to prepare for what could be another turbulent year.
What is the Great Resignation?
During the COVID-19 pandemic, people got the chance to rethink their careers. In August 2021 alone, 4.3 million Americans quit their jobs, many of which came from the hospitality and retail sectors. As hiring fell, so did job openings. In the same month, vacancies declined to 10.4 million – down 659,000 from July. And if that wasn't enough, the frequency of job postings also dropped from 7% to 6.6%.
As to be expected, the Great Resignation has created hiring challenges for businesses across the US, leaving millions of vacancies unfilled. It looks like this fever could be spreading, too – in Australia, thousands of workers across multiple industries are considering leaving their jobs.
With the furlough scheme now finished, many have switched sectors in the hope of finding job security, financial stability and a better work-life balance. Some opted not to return to work at all, instead starting their own businesses. According to a recent Randstad survey of 6,000 workers, 24% of employees are planning to leave their current job in the next three to six months, while 69% feel confident about moving to a new role.
The Confederation of British Industry (CBI) has already warned operators that staff shortages could last up to two years. So, if top talent decides to look elsewhere for work, any COVID-19 recovery plans could be hindered. That's why it's important to plan ahead and get ready for what might be another crisis.
It's clear that the pandemic caused a shift in priorities, yet this mass exodus amongst hospitality workers generally came down to the way they were treated by their employers during lockdown. And we're not talking about wages and benefits, either. 
In 2021, working hours could make or break talent attraction and retention. Staff from the sector even ranked a 'reliable and predictable schedule' as the most important factor of the employee experience. Fortunately, our digital technology can help with that. 
Smart Scheduling at Your Fingertips
Our all-in-one scheduling tool ensures your employees have shifts they can rely on. It automatically generates position-based, performance-based and skills-based schedules, meaning you'll always have the right people at the right time. It even has automated payroll integrations, so you don't have to worry about complying with local labour laws or spending unnecessary labour costs.
Meet our Conversational Ambassador
If you want to attract top talent at a time when the candidate pool is drying up, you need to act fast. Carri, our smart conversational ambassador, automates the bookings and logistics required to ensure interview success. This reduces the time to hire, and increases the number of quality candidates who enter your hiring pipeline. To learn more about our solutions, request a free demo today. 
Psst, did you enjoy reading this blog? We've got good news! By subscribing to our newsletter, you can receive more content like this, and gain unlimited free access to the latest (and greatest) hospitality news.