The Number Of EU Workers In UK Hospitality Hits A New Low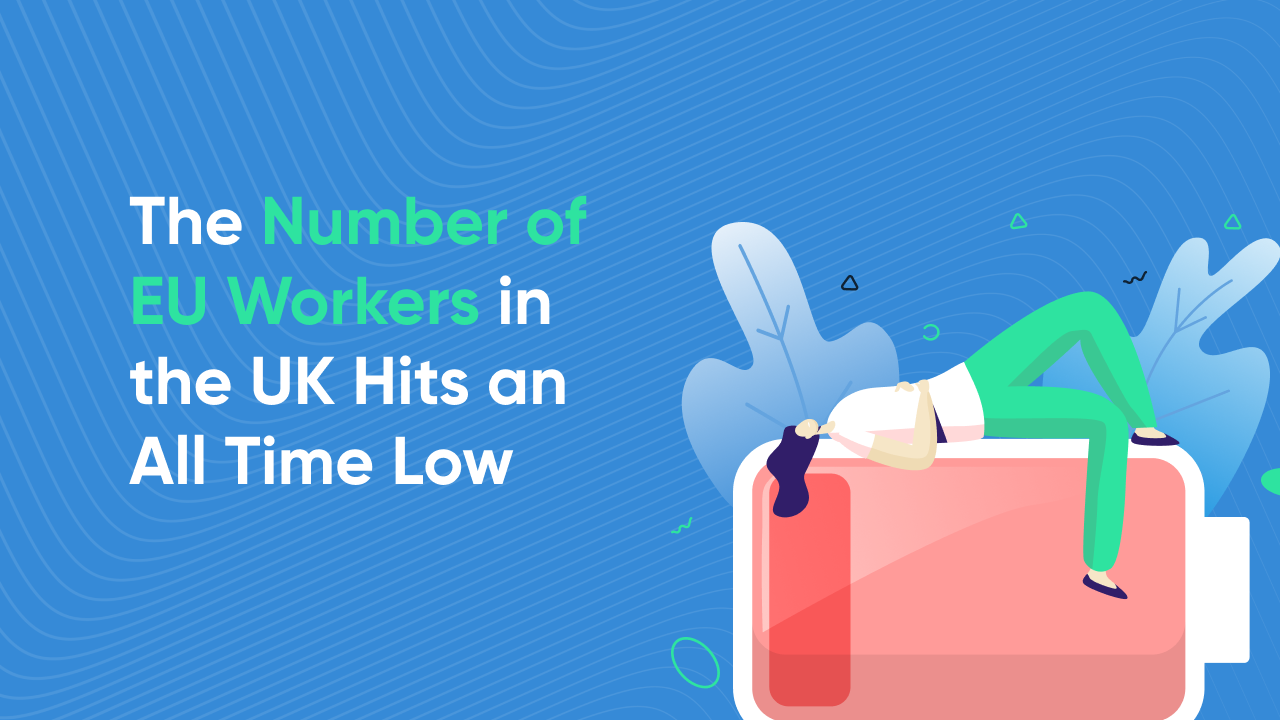 It's no secret that COVID-19 has caused a significant staffing crisis in the UK hospitality sector, but it seems this could be worse than we originally thought. In recent weeks, almost 700,000 people have been alerted by the NHS COVID-19 app in what's been dubbed the 'pingdemic'. 
As if that wasn't enough, the effects of Brexit mean the number of EU workers in the hospitality industry has hit a new low. Read on to discover exactly how this has impacted the sector, and how an all-in-one HCM platform like Harri can help get your business back on track…
EU vs British Hospitality Staff in 2021
According to recent studies, the percentage of EU workers in the UK's hospitality sector is at its lowest level since 2016. The statistics, collected from over 700 businesses in the restaurant, bar, pub and QSR industry, reveal that the proportion of EU staff has been declining at a steep pace since the UK left the EU in January 2020. 
In June 2021, EU employees made up only 27% of the hospitality workforce compared to 43% in June 2019. It's unsurprising, therefore, that the number of British workers in the industry rose from 46% to 51% during the same period. 
These figures emphasise the need to make hospitality a career of choice in 2021 and beyond. In our recent webinar, Redefining Staff Retention, Matthew Ingham, Head of Product Solutions at Harri, noted that in order to attract talent into the industry, and keep it, we're going to have to be more adaptable.
Businesses are Desperate to Fill Their Vacancies
The same studies also revealed that thousands of workers in the hospitality sector are still on furlough, despite 'Freedom Day' meaning venues can now open without restrictions. That's not all. Recent research from UKHospitality found that pubs and restaurants across the country are short of around 200,000 workers, and are actively recruiting to fill these vacancies. 
This staff shortage looks set to continue, as more and more people are having to self-isolate after being pinged by the NHS COVID-19 app.
If you happen to be one of the many hospitality businesses searching for top talent during these uncertain times, why not take advantage of the latest technology? Redefine the way you recruit with Harri!
As the candidate market continues to shrink, employers need to do more to stand out from the competition and snap up high-quality talent, fast. 
Our talent acquisition suite will enable you to rapidly attract, source, and onboard best-match candidates for your vacancies. Our career branding tools allow you to show off the best of your company and demonstrate why your business is the right fit for potential applicants; our slick integrations allow you to post your job on many different job boards to reach maximum audiences. 
Carri, our smart AI hiring assistant, can be used to determine which applicants are suitable for your open positions, so you can focus your attention elsewhere.  More than just a chatbot, Carri delivers action-oriented messages and removes the friction of acquiring talent, at any scale, by neatly integrating with the Harri ATS. 
We even have a range of post-hire tools to ensure efficient teamwork, scheduling, and communications. According to our latest Employee Experience report, having a reliable, predictable schedule is at the forefront of employee's priorities and our scheduling tools can help deliver just that. In a world where labour efficiency is key and retention is an absolute must, it is vital to make sure your labour costs are balanced with keeping employees' needs at the forefront. 
Interested in learning more about Harri? Request a FREE demo today and we'll show you how our platform can work for your business.