The Real Living Wage Could Be Seen As 'Nice To Have' – Or is it a 'Must Have'?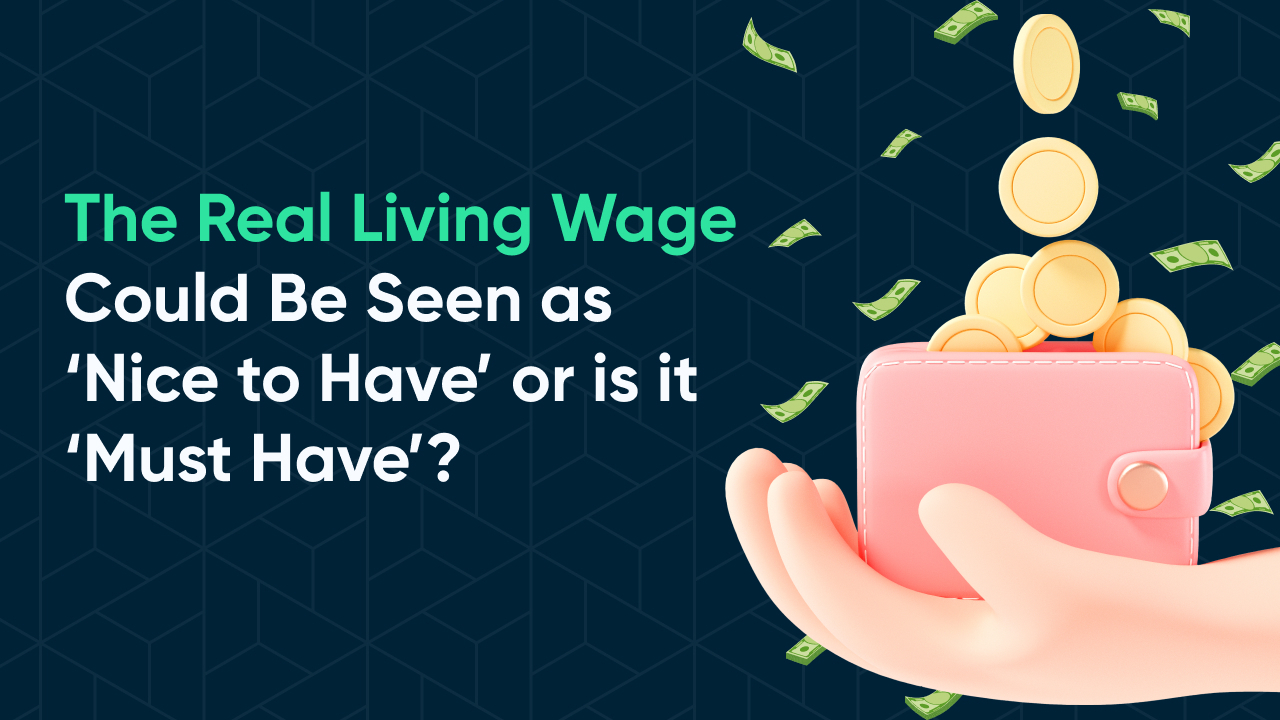 Over the last few months, there's been increasing pressure on hospitality operators to pay the Real Living Wage (RLW). This comes after Sacha Lord, Night Time Economy Advisor for Greater Manchester, accused the hospitality industry of 'shooting itself in the foot' by continuing to pay staff minimum wage.
Here, we explain exactly what the RLW wage is, and how paying your employees more than the average salary could directly benefit you.
What is the Real Living Wage?
Not to be mistaken with the National Living Wage (NLW), which is set at £8.91 per hour, the Real Living Wage is the only voluntary wage rate in the UK. It currently stands at £10.85 per hour in London, and £9.50 across the rest of England, Scotland, Wales and Northern Ireland. Unlike the National Living Wage, which is based on a government target to reach 66% of the median earnings by 2024, the RLW is calculated based on what people actually need to get by. 
The sad reality is that this could soon be seen as 'nice to have', especially in the hospitality industry where employees rely on tips to top up their income.
Who Pays the Real Living Wage?
At present, there are almost 9,000 accredited Real Living Wage employers certified by the Living Wage Foundation. These include household names such as IKEA, Nestlé and Nationwide, but many people believe that this number isn't high enough. 
And we couldn't agree more. Around 20% of all UK workers still don't earn the RLW, and in the hospitality industry, 70.8% of jobs pay below the RLW. As an employer, you have the power to change this.
Are There Benefits to Paying the Real Living Wage?
To attract and retain skilled workers, you need to pay them properly – and that means a wage that they can actually live on. If you don't, you could be shooting yourself in the foot. According to the Living Wage Foundation, 75% of businesses said that paying the RLW helped to increase staff motivation and retention rates, while 86% said it improved their company's reputation.
Meanwhile, employees who earn the RLW don't have to worry about affording the basics – something that's incredibly important during these unpredictable times. And, as Sacha rightly pointed out, if you want to attract new employees and survive in the hard-hit industry, you need to reevaluate the salaries you're offering. 
Take Advantage of Technology
Since the pandemic, people's expectations have changed. With fewer workers in the hospitality industry, you can no longer afford to miss out on (or lose) top talent. However, if you plan on paying your employees the RLW, there are a few things to consider – one of the most important being your operational costs. That's where Harri comes in. 
Our all-in-one scheduling tool can help you save money by ensuring you only spend the necessary labour costs, without compromising on customer service. It works by automatically generating position-based, performance-based and skills-based schedules to guarantee you always have the right people at the right time. Automated payroll integrations mean you won't have to worry about keeping up with local labour laws either. 
Want to learn more about our bespoke technology? Request a free demo today! 
If you'd like to receive similar content to this, subscribe to our newsletter. You'll receive unlimited free access to the latest news and trends in hospitality.