UK Hospitality Compensation Expectations Report: Results from the Survey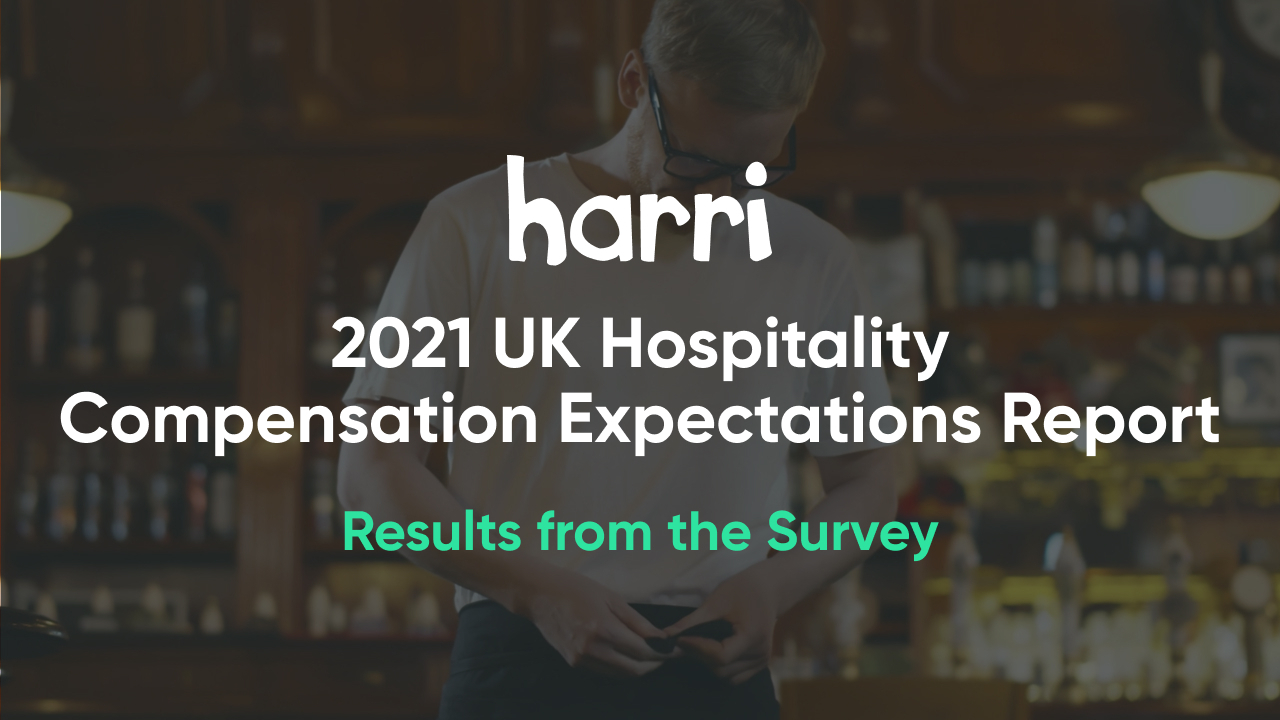 In a post-pandemic world, salary expectations are rapidly changing. Fail to keep up, and there's a chance you'll fall behind. To better understand these compensation expectations, we surveyed more than 2,500 employees and over 60 employers from the UK's hospitality industry, and the results were quite shocking…
Of the individuals who took part in our survey, 90% are currently employed, 85% are paid hourly, and 81% are from restaurants, casual dining and quick service (QSR). As for their pay, 61% have a base hourly rate of £7.25–£10 per hour, while 55% are on minimum wage. When asked about their current annual salary, 21% earn £20,000 or less, 49% make £21,000–£30,000, 21% receive £31,000–£40,000, and 8% bring in £41,000 or more.
What About Salary Increases?
The hospitality industry was closed for much of the pandemic, so it comes as no surprise that 61% of employees didn't get a pay rise in 2021. To remedy this, 45% are planning to change jobs in 2022, while 35% have already switched roles, and 26% are prepared to move sectors completely. But, how are employers responding?
Up to 94% of the employers we surveyed are from restaurants, casual dining or QSR. According to the results, only 19% said they didn't increase hourly wages across their workforce in 2021. On the other hand, 32% said they increased their rates at least once, 33% at least twice, and 16% three times or more, contrasting the earlier figures. What's more, many of these employers plan to boost wages over the next year.
Wage Increase Plans for 2022
When asked how many times they expect to raise employee pay in 2022 (in addition to upcoming minimum wage increases), 70% of employers said at least once, 9% said at least twice, and 5% said three times or more. But the question is, how much will they lift wages across their positions?
Results show that 17% of employers are planning a 1–2% rise over the next year. Some operators (31%) are aiming for 3–4%, and others (39%) 5–6%. A surprising amount (13%) hope to increase pay by over 7%, as the sector recovers from the financial impact of COVID-19. Of course, salaries and bonuses aren't the only factors in determining a job's worth.
Employee Benefits and Rewards
We all know that employee expectations have changed since the pandemic. People want higher salaries and a better work-life balance, and employers have had to find new and innovative ways to stand out from the competition. As a result, 49% are implementing reward programmes for staff, 30% have introduced wellbeing and gym memberships, and 26% are offering healthcare plans.
Transport is crucial for accessing job opportunities, which is why 19% of those surveyed now offer a transport allowance to help staff lower their monthly outgoings. Plus, 4% of operators with student employees are offering tuition advice, while the same number are providing child care assistance. These are fantastic incentives that are sure to make a difference going forward, yet there is something else you can do…
The Key to Retaining Your People
Wage increases, benefits and rewards are a big part of the solution to retaining staff, but one thing that'll keep your people engaged is contact. Communicating with your teams can make a huge difference to retention rates and overall job satisfaction. So, how exactly do you stay close to your employees during these hectic times? With technology!
Our convenient communication tool encourages collaboration through group message channels. It's the go-to platform for conversations and awareness – we even have a mobile app for managers and team members to communicate on the go. Want to learn more? Request a free demo today to get started!