We Drove 120 Miles to See if Dave's Hot Chicken Brought the Heat to NJ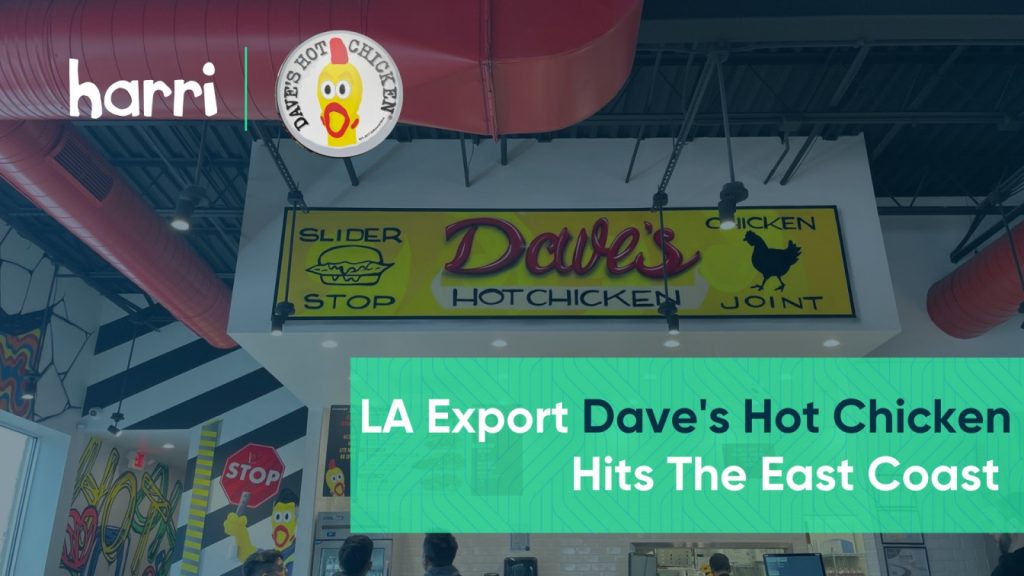 Yes, we drove 60 miles (and back) to try a chicken sandwich and see what all the hype was about surrounding the first Garden State location of Dave's Hot Chicken. Granted, Wayne, New Jersey is a lot closer than the chain's origins in East Hollywood — and more than 6,700 miles closer than its two locations in Dubai. But it's a respectable investment in gas and tolls nonetheless for a $14 lunch. 
The chicken sandwich has been having something of a moment for the past few years. Back in 2019, reports of lines around the block made headlines for the return release of Popeye's chicken sandwich. Competitor Chick-fil-A has since purchased airtime to extoll the many positive attributes of its own fried chicken sandwich in a series of consumer-led TV ads. 
Between January 2019 and December 2020, spending on chicken sandwiches grew by 420 percent, according to e-commerce data company Edison Trends. The internet has gone so far as to create a Wikipedia page for the marketing trend known as "The Great Chicken Wars." So is there room for more handheld poultry entrants in this segment? 
The rapid success of Dave's Hot Chicken clucks a resounding "Yes." 
"A rising tide lifts all boats," Matt Voda, CEO of OptiMine, a marketing analytics company, said in an article by QSR Magazine.
"If the entire chicken category continues to grow, all of the players stand to do better, or at least maintain market share as consumers switch away from beef toward chicken. And of course, those with a superior product stand to 'win more.'" 
Founded in Los Angeles in 2017, Dave's was the quest of Chef Dave Kopushyan to execute the perfect hot chicken recipe. Kopushyan cut his teeth at the Michelin-starred French Laundry, helmed by Thomas Keller, but manifested his own destiny with the help of three friends, $900 and a fryer. The parking lot pop-up went viral and five short years later, Dave's Hot Chicken was named the nation's fastest-growing restaurant by Technomic, a third-party research company.
Humble Hollywood origins dictate at least one celebrity cameo, and Dave's doesn't disappoint. Fans of the hot chicken include Usher as well as Drake, who is an investor (which might explain the restaurant's multiple locations in Toronto).  
The Wayne location joins more than 700 units from California to Ontario and beyond North America into the Middle East. It's an impressive feat and one that makes you wonder what the "special sauce" is behind the success of such a simple — and highly competitive — concept. 
Beyond the taste, the look definitely has something to do with it. Fueling 262% year-over-year sales growth between 2020 and 2021 could be the brand's social media presence. According to a 2022 press release, Dave's Hot Chicken has the most Instagram followers per restaurant of any fast casual brand in the country. Currently, the brand's main account @daveshotchicken has 600 high-gloss photos of fried chicken and 808,000 followers. The chicken joint's hashtag on TikTok garners tens of millions of views. 
Walking up to Dave's during our visit, we first notice the graphic that resembles an open-mouthed rubber chicken. It's an indication that whatever is behind those doors doesn't take itself too seriously. And we would be correct; a life-size depiction of the chicken as a crossing guard can be found adjacent to the restrooms and neon colors are splashed across the walls.
Each location of Dave's Hot Chicken — and there are hundreds — employs a graffiti style of artwork, though the murals are individual to each restaurant. This gives the brand's brick-and-mortar stores the effect of "same, same, but different." Meaning the vibrant and playful aesthetic achieved in the first NJ franchise is consistent across each location, while the contents of each mural are entirely unique. (Some would say this gives them a highly "Instagrammable" edge.)
At the Wayne location, we found a spray-painted bridge to NYC with the Manhattan skyline in oranges and yellows as well as a cheeky hot pink "Bada Bing," referencing the fictional NJ-based strip club featured in the HBO series "The Sopranos."
What stuck out most about our experience ordering at the counter was the simplicity of the menu; no endless offerings or variations to make us go cross-eyed, just plain chicken in tender or slider form. That's not to say the chicken is plain. Customers can choose from seven levels of heat, from "No Spice" to "Reaper." We opted for "Medium," which is the median option. 
There are four meal bundles on the menu, which all come with seasoned fries and the option to add cheese sauce to any slider for $0.69. We tried both a slider, complete with pickles and the house signature kale slaw, as well as a tender. Our verdict? It's in the spice blend.
Even halfway up the heat chart, we could taste the sweet notes in the rub on both the slider and the tender. A base blend with plenty of umami satisfies palates that abstain from spice, as well as those looking for a flavor kick. Dave's incremental scale punches up the zing at each level, serving chicken tenders on a slice of white bread to offset any unwanted burn.
Excluding soft drinks and milkshakes, there are just six things on the menu at Dave's Hot Chicken: slider, tender, fries, cheese fries, kale slaw and mac 'n' cheese. Could doing one thing (and doing it well) be the real secret behind the brand's explosive popularity?
Among the flock of chicken sandwiches, Dave's is quickly leading the pack. Multiple openings are listed on the Dave's Hot Chicken website, with nearly 10 new locations in development, from Burbank, California to Portsmouth, New Hampshire. We're hoping that this take on the chicken sandwich finds its way close to our own address in the near future — maybe complete with a custom graffiti landscape of the Jersey Shore. 
Brittany Chrusciel is a writer and editor whose work has been published in Travel Weekly, AAA, Fodor's, TIME Magazine and the Toronto Star. She's spent the past decade as a cruise and travel reporter, but also enjoys covering diverse topics from pet care and local happenings to restaurant openings.  When she's not tacking on a new destination to her list, Brittany can be found typing with a cat on her lap  or at the beach in her lifelong home of New Jersey.