White Paper: People & Leadership in Hospitality Revisited with Ann Elliott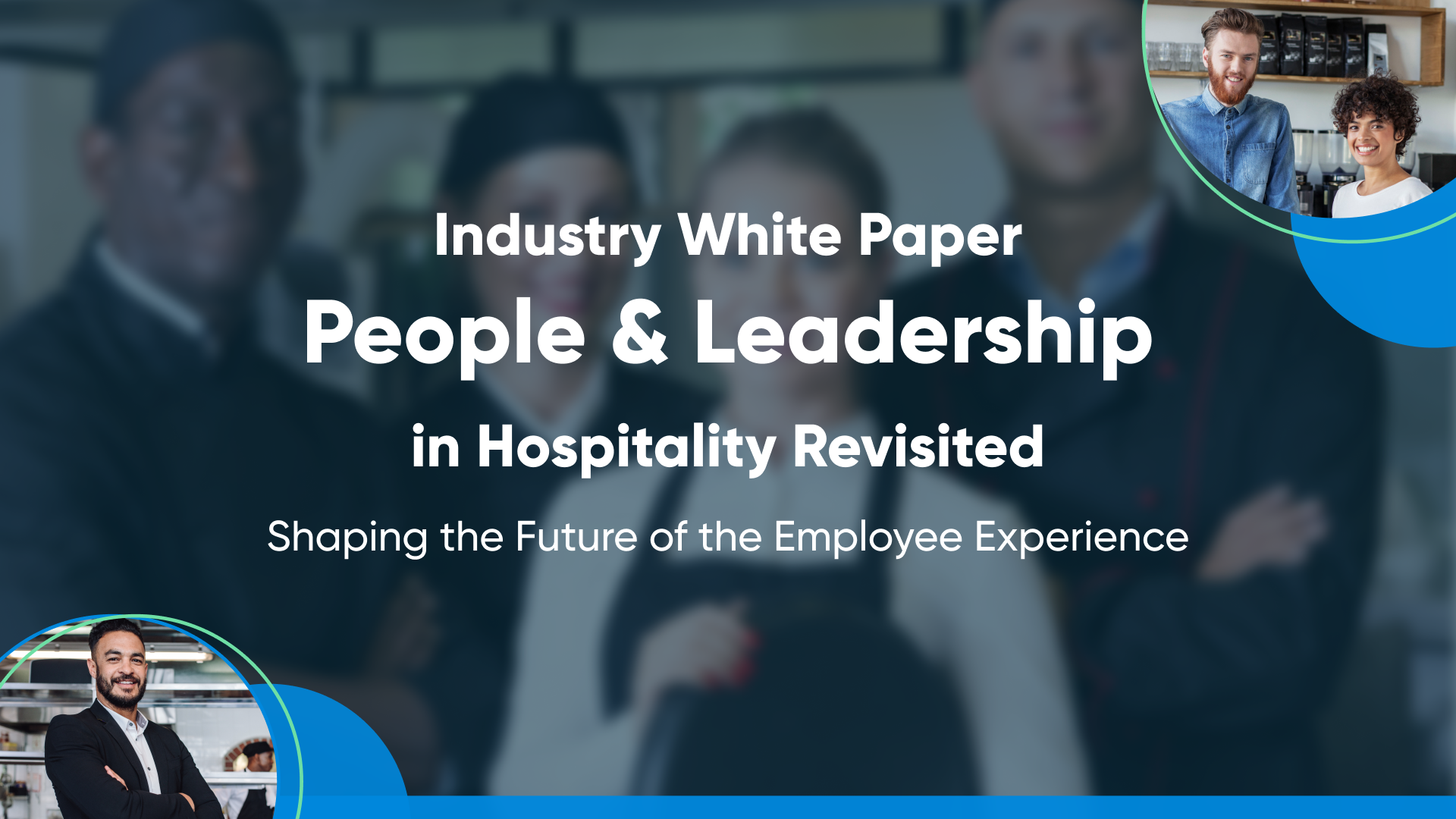 Harri recently partnered with hospitality strategist, connector and advisor, Ann Elliott, to interview HR Leaders from a cross-section of hospitality sectors across pubs, restaurants, hotels and QSR brands. The aim was to unveil the recruitment and retention challenges that Human Resources Departments (HRD) have and will continue to face.
The last white paper from Ann Elliott was released in March 2021 and it's evident that the most significant single change from interviewing HRDs in the spring to interviewing them in the winter was the 'bigger than planned' impact of Brexit even to those that had foreseen the issues it would bring.
The perfect storm of Brexit and COVID-19
It's safe to say that the combination of COVID-19 and Brexit completely knocked operators off their feet. In recent months, the number of EU workers in hospitality hit a new low, and despite the UK leaving the EU in 2020, recruiters continue to feel the impact of Brexit.
"Without a doubt, Brexit is playing a massive part because our EU workers are dropping off significantly. It's not anything we are doing or how we treat people, but it's a service industry factor, and there's a significant drop-off."
HRDs are under growing pressure
As a result, it's incredibly important that we speed up the application process, so organisations can quickly recruit a large number of people. That being said, it's not just about the quantity of candidates you hire, but the quality.
"The talent pool is less – so your employment model has to change completely. Your training, interview process and induction all have to change."
Businesses are beginning to wake up
The ongoing recruitment and retention challenges presented by Brexit and COVID-19 have given employers no choice but to adapt to their employees' needs. In 2022, if your people aren't at the forefront of your business, you'll fall behind.
"Our retention rates are better than they were pre-pandemic. Some of that is because of how well we cared for our people. It's still the most frequently asked question in our interviews: 'What did you do for your people in the pandemic?' We get asked that all the time because it's about trust."
The return to work wasn't easy
As we all expected, the return to work after the second lockdown uncovered new challenges for employers and employees. If that wasn't enough, the desperate need to rapidly onboard new recruits has had a negative impact on existing teams.
"Returning to work after this year's lockdown was not easy for some team members and retraining the team members was vital to ensure everyone was back up to speed ready for the resumption of business."
Recruitment issues will continue in 2022
A new year brings new challenges, and with the pandemic still lingering, we expect 2021's recruitment issues to follow us into 2022. This is particularly true when it comes to hiring back of house staff and recruiting in rural areas.
"Recruitment in rural areas seemed to present more of a challenge than in towns, particularly if companies needed accommodation for their teams – this was made harder in some areas as available accommodation has been converted over to holiday, staycation or Airbnb accommodation."
If you're struggling to rapidly hire the right number of people with the skills to deliver a successful service, look no further. Carri, our intelligent conversational ambassador, manages the end-to-end application process and candidate communication lifecycle for you, removing the friction of acquiring top talent for your business.
Download the white paper to discover HRD views on:
The market and the state of their business since March 2021

The landscape of recruitment and retention over the last 12 months

The opportunities around recruitment and retention for 2022 

The role of tech in HR in the year ahead
What are you waiting for? Click the link below to download the white paper today!