Harri Announced A 2021 Timmy Awards Best NYC Tech Startup Winner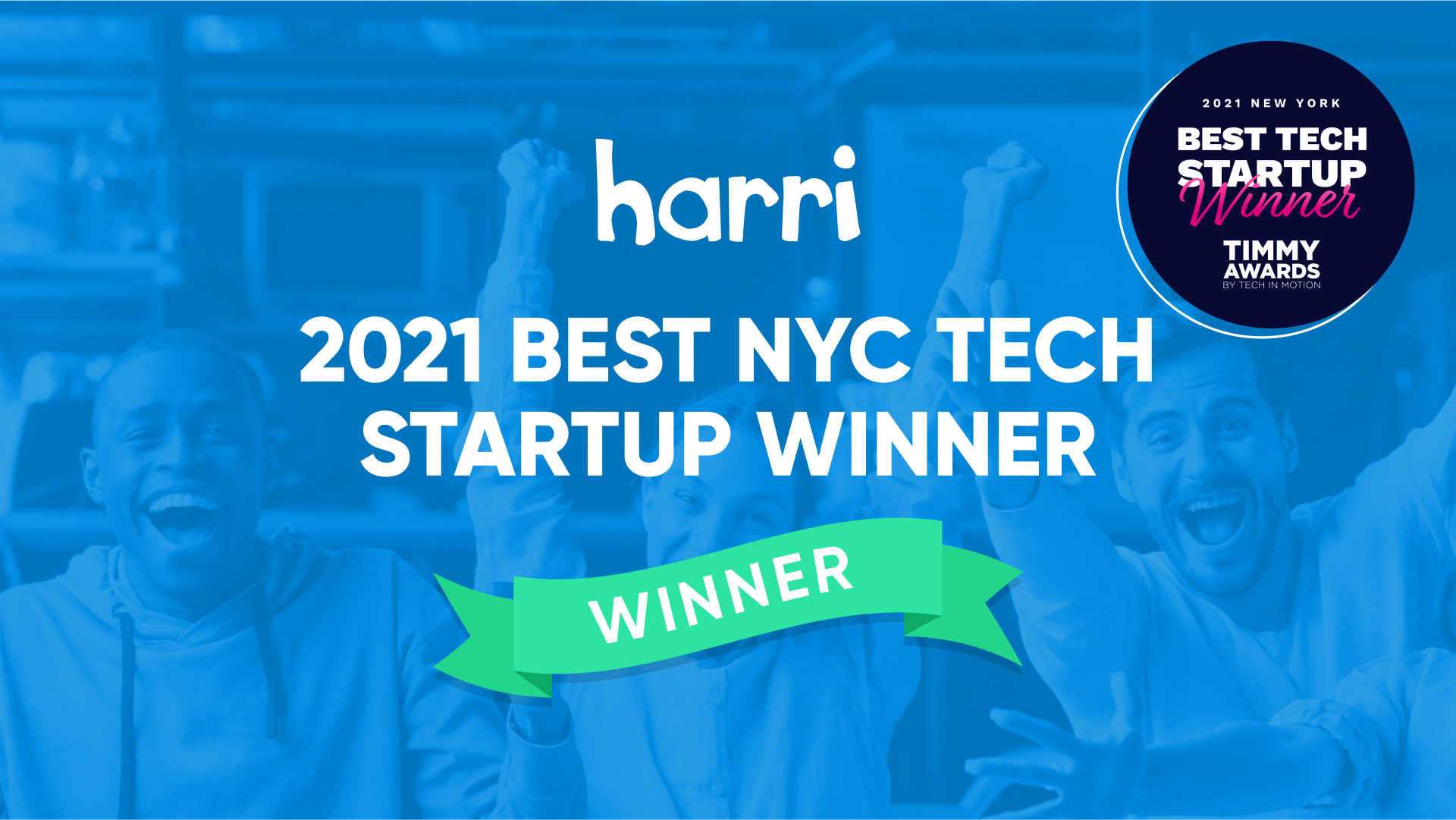 Harri, The Leading Employee Experience Platform For Service Industries, Is Named The Best NYC Tech Startup Amidst A Rapidly Evolving HCM Technology Landscape
New York, NY (10/6/21) –  Harri announced today that it has been named as a 2021 Timmy Awards Winner as The Best NYC Startup and a 2021 Best Tech Startup North American Finalist in the 7th Annual Timmy Awards for its rapid innovations in the HCM technology space and exceptional employee experience. 
An awards ceremony on October 28th will highlight Harri's achievement alongside other noteworthy tech brands.
The Timmy Awards, hosted by Tech in Motion, recognizes remarkable technology companies across North America. Winners are judged by industry leaders from leading technology companies like Paypal, Netflix, and Oracle, as well as from local tech communities.
About Harri
Harri is a vertically optimized employee experience platform built for service industries. By interconnecting solutions for talent acquisition, workforce management, talent development, communications, analytics, and business intelligence, Harri equips enterprise businesses with the ability to build, manage and develop their teams from a single platform. With over 430 clients across the US, UK, and Europe, Harri is helping the globe's most recognizable brands strategically address labor-related challenges and drive business performance through employee performance.
About Tech in Motion Events
Tech in Motion is a North American events series that brings local tech community professionals together to connect, learn and innovate. What started as a passion project in 2011, for IT staffing and recruiting firm Motion Recruitment, grew into an organization of over 250,000 members across 14 chapters in North America including Atlanta, Boston, Charlotte, Chicago, Dallas, LA, New York, Orange County, Philadelphia, Phoenix, San Francisco, Silicon Valley, Toronto, and Washington, D.C. Please visit www.techinmotionevents.com for more information about our notable speakers, sponsors, and events.