Harri Mentioned in the New York Post: How NYC eateries are enticing staff to get the COVID-19 vaccine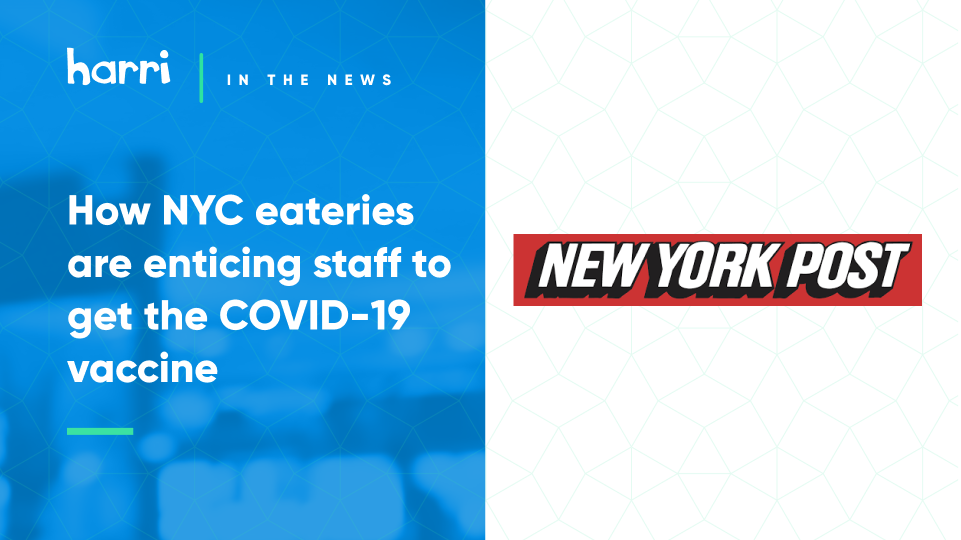 Our 2021 Hospitality Vaccination and Employment Status Report was mentioned in the New York Post!
From paid incentives to additional PTO hours, NYC restaurants are navigating different strategies to encourage employees to receive the COVID-19 vaccine without enforcing strict mandates. Yet 29% of hospitality employees won't receive the vaccine under any circumstance, with 57% citing a fear of vaccine side effects.