Harri Named A Finalist for the 2021 HRO Today Innovation in Technology Awards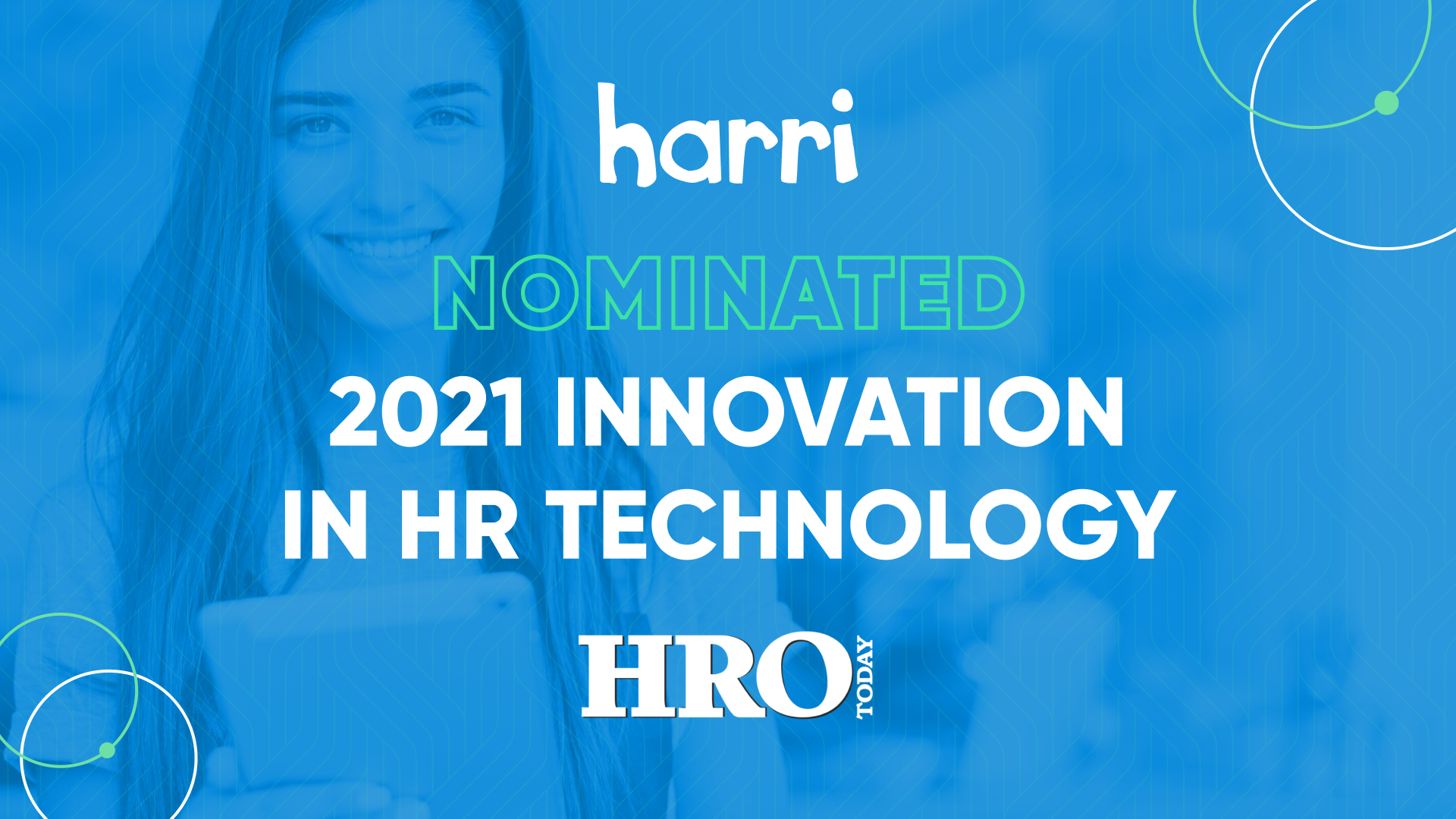 Harri, The Leading Employee Experience Platform For Service Industries, Is Named A Top North American HR Technology Solution For Its Innovative Approach to Employee Experience Technology
New York, NY (11/19/21) –  Harri announced today that it has been named a finalist for the 2021 HRO Today North America Innovation in HR Technology awards. The awards committee recognized its ability to consistently deliver quality products that solve core employee experience and workforce management challenges facing service-based businesses.
An awards ceremony was hosted on November 17th to highlight Harri's achievements alongside other noteworthy HR technology brands. 
The HRO Today awards recognize unique solutions with the ability to demonstrate innovative value and deliver game-changing results. Judges look beyond ROI and also assess a product's ability to make a meaningful impact within the HR landscape.
About HRO Today
The HRO Today Association is the standard-setting organization for the human resources industry and the premier networking and content community for advancing the HR profession. By engaging in professional development opportunities and connecting with peers, members improve the quality, effectiveness, and efficiency of their HR operations and service delivery. The Association is managed by HRO Today/SharedXpertise Media, whose magazines, web portals, research, e-newsletters, events, and social networks reach over 180,000 senior-level HR decision-makers with rich, game-changing content.
About Harri
Harri is a vertically optimized employee experience platform built for service industries. By interconnecting solutions for employment branding, talent acquisition, applicant tracking, hiring, onboarding, retention, scheduling, time & attendance, communications, compliance, employee performance, and analytics, Harri equips enterprise businesses with the ability to build, manage and develop their teams from a single platform. With over 430 clients, supporting 8.1m employees, Harri is helping the globe's most recognizable brands address complex labor scenarios and drive business performance through employee performance.
###
Press Contact:
Michelle LaGrutta, Editorial & Enablement Manager
marketing@harri.com