Harri's Unique Integration with Top Hospitality Job Boards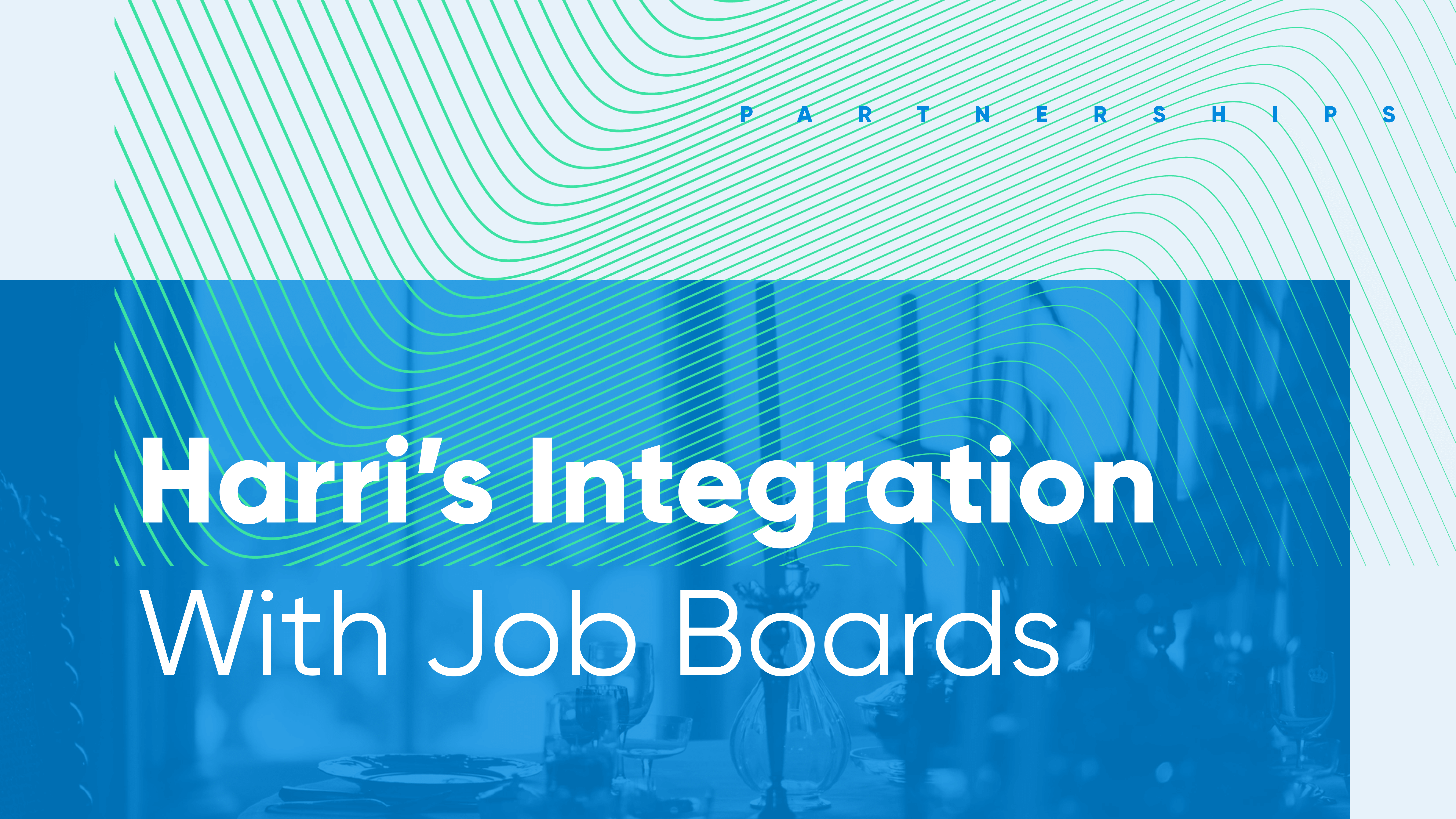 Hospitality is the UK's 3rd largest employer, creating 1 in 8 new jobs with 3.2 million people employed directly and forecast to grow by a further 10% by 2020. With a perpetual war being waged on talent, these numbers are becoming harder and harder to sustain and operators are finding it increasingly challenging to attract and retain their most valuable asset; their people.
In these market conditions, operators need to give themselves the best chance of being found by potential employees and then make it as easy as possible for them to complete applications. This is where technology is playing its part, ensuring a wide net is cast to bring in as many employees as possible and create a seamless application flow.
Historically, job application processes have been clunky and inefficient – forcing the applicant to go through several tedious steps, often filling out the same information more than once in order to complete an application. Aware of this problem, Caterer.com & Indeed.com have modernised and developed ATSi Apply technology; a product designed to improve application performance by transferring candidate data seamlessly between job board and applicant tracking system.
According to TotalJobs Group, this increases job board conversion by 90%. Understanding how valuable this technology is when it comes to increasing applications for operators, Harri has uniquely integrated with this technology that sits within both Caterer.com & Indeed.com meaning only with Harri do you optimise candidate liquidity and kill the dread of the drop off!
Restaurant operator Côte Brasserie use Harri to manage their recruitment process along with Caterer.com & Indeed.com as major sources of candidates across its 90-strong estate. They say the drop-off rate among applicants increases by 10% for every extra click a candidate has to make during the application process.
Kelly Davis, Senior Recruitment Manager for Côte, explains: "Harri's integration with Caterer and Indeed is extremely important for us. It's about the person's experience with our brand and making applications easier for them. Increasingly in hospitality we're seeing a candidate-led jobs market, so when the brand speaks for itself, suitable candidates who are seeking the top places to work, will naturally come forward. We actively look for job boards that have integrated Harri's one-click apply technology because it increases our chance of securing quality applications. In addition, many job searches now take place on mobile devices, so applying for vacancies can no longer be a tedious form-filling exercise. For us, it has to be a one-click process that ensures applying for a job at Côte is quick and easy".
James Edwards, Digital Attraction Manager at Mitchells and Butlers has seen a huge boost to the number of applications.
"After 6 months of implementing Harri to our 1,650 sites, we have seen ROI including 89% more applications of which a 24% increase in chef applications."
To find out more about how Harri, click here.