CGA Report: Transforming The Employee Experience In Hospitality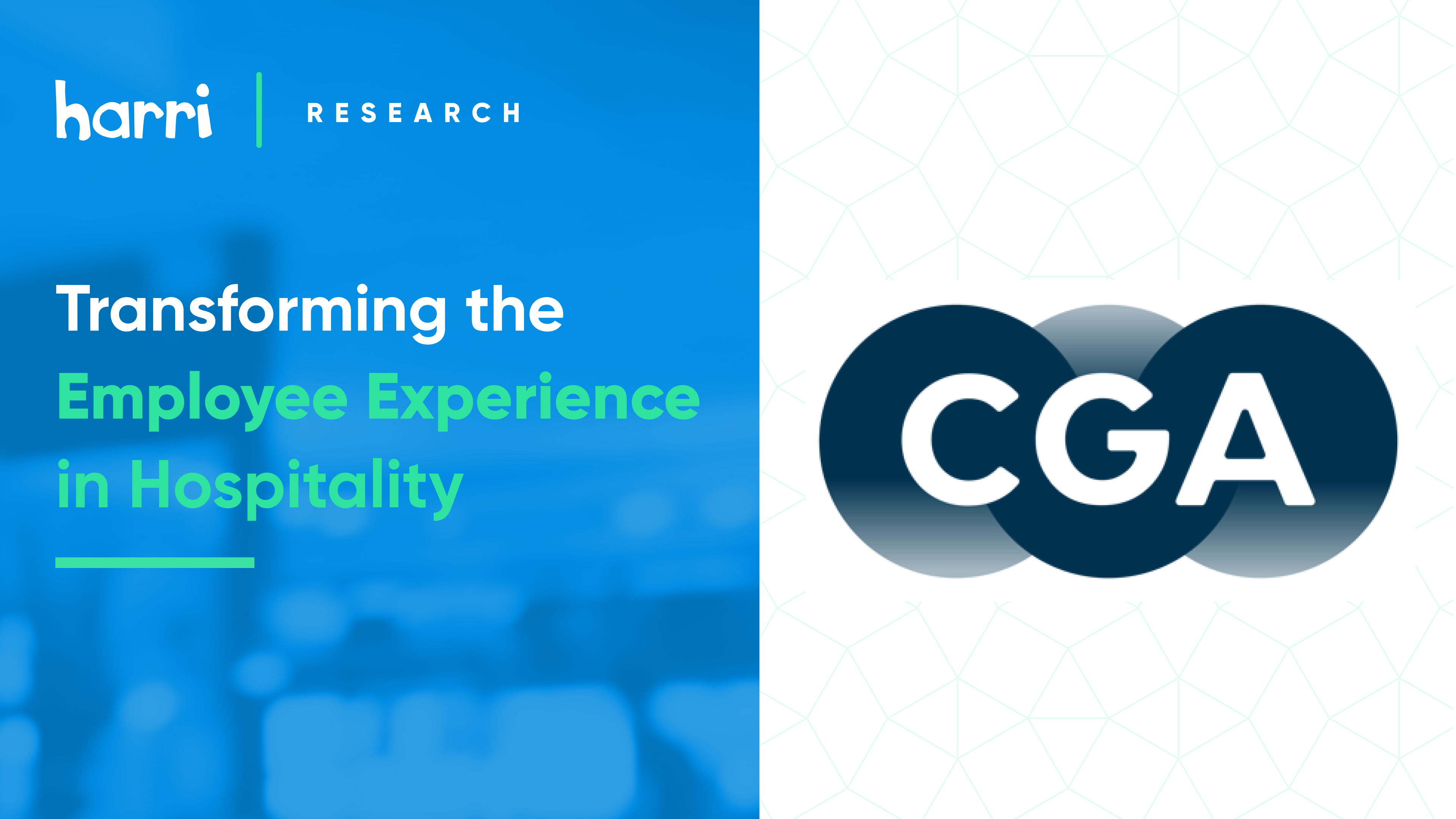 Why team recruitment, engagement and retention are top priorities in 2022 – and how technology can optimise them.
Harri, in partnership with CGA, are pleased to present this report on understanding and improving the experiences of employees across hospitality.
As the sector recovers from the huge challenges of the last two years, team recruitment, engagement and retention will be central to success. The well-publicised staffing crisis facing restaurants, pubs, bars and hotels is focusing all our minds on the best ways to find and keep talented individuals—and that is where this report comes in. Effective people strategies start with good knowledge of the views and motivations of those who are working in hospitality or considering it as a career. 
Over the following pages we share insights from CGA's in-depth 'Working in Hospitality' survey, revealing their expectations and satisfaction levels and their attitudes to pay, training, wellbeing and much more. Those findings are complemented by in-depth interviews with leading employers to build a rich picture of hospitality as a workplace, both now and in the future. 
The research leads us to some conclusions about employee experiences, and actionable recommendations for improving practices—especially through technology. Our report is a powerful combination of Harri's extensive experience in hospitality and CGA's expert analysis of the market we work in, and we hope you find it interesting and useful in your planning. 
We would be pleased to hear your views, or tell you more about how Harri can support you with the issues raised here – click here to request a demo here.