Delivery and Takeaway Sales Rocket Despite 'Freedom Day'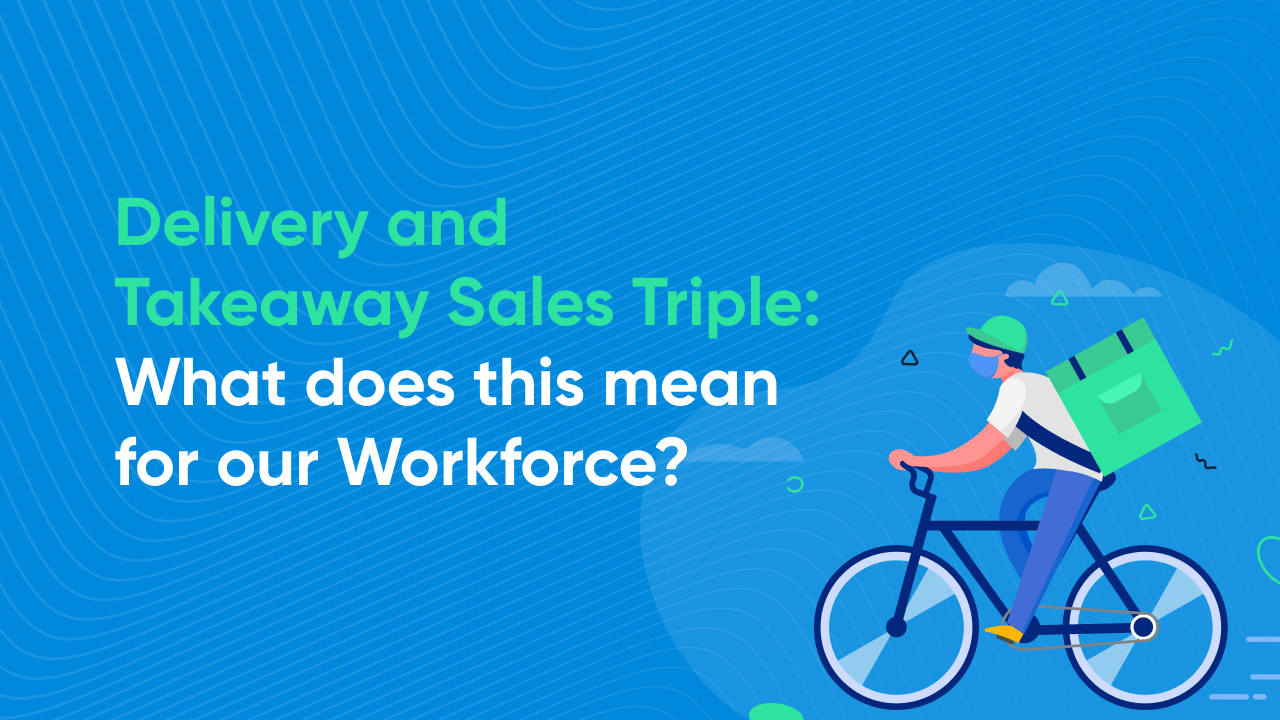 On 19th July 2021, after months of uncertainty and fear, Prime Minister Boris Johnson finally lifted the remaining COVID-19 restrictions in England. While this has had a positive impact across all industries, for the hospitality sector, it means venues are now able to serve their customers in person, without strict limits. 
Yet despite pubs and restaurants throwing open their doors to consumers, delivery and takeaway sales have rocketed. Here, we take a closer look at some interesting statistics and data from CGA and Just Eat Takeaway.com. 
Hospitality at Home Tracker Reveals Sales Have Tripled
CGA's latest Hospitality at Home Tracker revealed that delivery and takeaway sales have tripled for UK restaurant and pub groups. The Tracker monitors the success of the delivery and takeaway market and shows that in June 2021, sales were a whopping 225% higher than the same month in 2019. 
"We can expect to see more people revert to eating and drinking out now that COVID restrictions have been eased, but some consumers will not want to give up their new order-from-home habits," said Karl Chessell, CGA's Director for Hospitality Operators and Food, EMEA. 
Karl pointed out that juggling eat-in, take-out, and third-party deliveries is going to be a huge operational priority in the coming years. 
Maximising revenue stream with your current labour pool
To maximise your revenue stream, you need to have the right people in place to manage this. As it happens, our smart scheduling tool can do just that by building schedules based on historical sales, activity-based data and future demand forecasting to drive accuracy and efficiency in your scheduling processes. This in turn can save your managers hours in administrative work, by providing them with streamlined but accurate schedules at the touch of a button. 
Just Eat Takeaway.com Sees Delivery Orders Soar
Leading global food delivery company, Just Eat Takeaway.com, recently upgraded its growth guidance after UK orders soared by an enormous 733% during lockdown. And the organisation expects this to continue even with restriction-free eat-in options now available. It predicts an order growth of 45% in FY21, and a gross group transaction value of €28 to €30 billion for the year. 
"We have combined Just Eat and Grubhub into one of the largest online food delivery companies in the world. The new combination grew 51% in terms of orders in the first half-year," said Jitse Groen, Founder and CEO at Just Eat Takeaway.com. 
Almost 700,00 people in the UK are currently self-isolating after being pinged by the NHS COVID-19 app. It's safe to say that many of these will be turning to takeaways during their isolation period. Combine this with the recent increase in sales, and it means businesses will need a quick solution to fill their open vacancies. 
Streamlining your talent acquisition processes
Our convenient talent attraction platform can simplify the job-posting process and provide all the tools you need to source the most suitable candidates for the job. Furthermore, our applicant tracking and onboarding systems give your applicants the smoothest journey into their new role and give them the best experience from the word go. By digitising and automating your onboarding processes, you can simplify the process and ensure your applicants are ready to work. 
Take Advantage of Our Latest Conversational AI Technology
Home delivery and takeaway sales might have increased dramatically over the last few months, but many UK businesses still face huge staffing problems. Unless operators discover new ways to attract and retain top talent, they could be forced to reduce their operating hours, or worse, close for good. Fortunately, that's where Carri can help.
AI is the next trend in hospitality hiring, which is why we introduced our handy AI hiring assistant, Carri, which allows employers like you to quickly acquire top candidates. It even simplifies the interview coordination process by handling the booking, logistics, and reminders required to guarantee success. Let Carri help you build and diversify your workforce, so you can focus on what you do best. 
Want to learn more about our intelligent conversational ambassador? Head to our website and request a FREE demo today.