Conversational AI: The Future of Hospitality Recruitment Is Here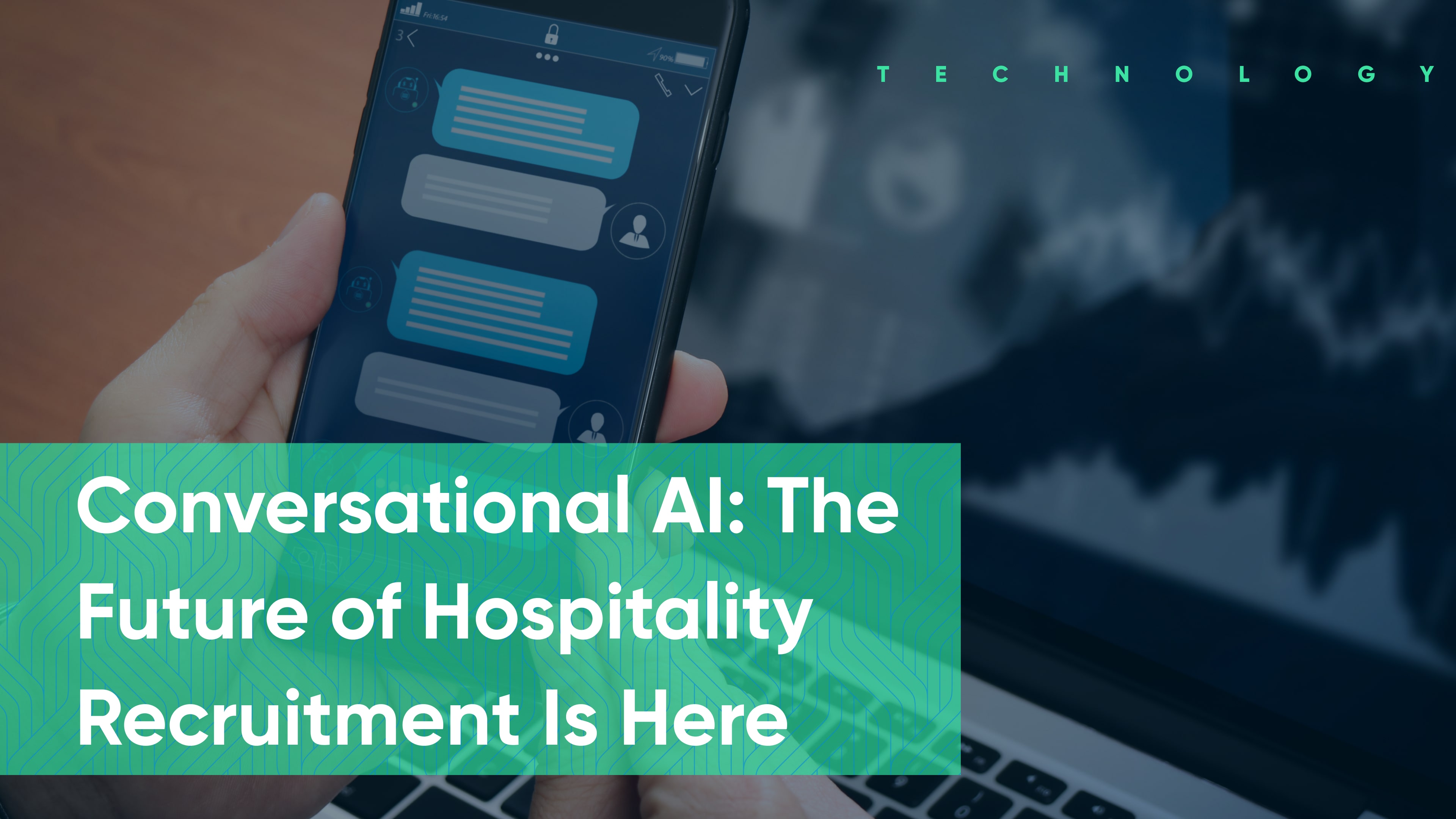 Did you know the average person checks their phone more than 150 times each day? Don't believe us? Head to your daily activity on your phone. Yikes, we know. We live in a world where most of us keep our phone within arms-reach, all day long. 
68% of Millennials, 73% of Gen X-ers and 75% of baby boomers are open to receiving job applications via text. In fact text-based applications are the preferred communication for most job seekers aged 18-44 years. Despite this data, isn't it surprising that few companies are tapping into this to achieve hiring success? That's why we created Carri.
Meeting Candidates Where They're at
There has been a huge shift away from email in recent years, with text becoming the primary communication for us all. Messaging is quick. It's convenient. It's at our fingertips. And the data highlights if you enable candidates to apply via text, they're more likely to complete an application with your company.
Launching on the 15th April, Carri is an AI driven, conversational ambassador that humanises every stage of the candidate journey, connecting hiring companies with candidates where they hang out and driving them through your hiring funnel. By using Carri, you'll be improving the performance of your talent acquisition process, time to hire, cost per hire, and the quality of the applicants received. Just to name a few of the many benefits…
Carri enables candidates to initiate and manage the end-to-end application process by messaging across WhatsApp, Facebook Messenger, iMessage, Android messages, and web-based chat. She's much more than a chat-bot, too. Carri delivers action-oriented messages and removes the friction of attracting and acquiring talent, through programming the platform with answers to many of your frequent questions as part of our hiring process.
Hello, is it me you're looking for?
All sounding a little too techy? Let's break it down for you. You've got a candidate who is looking for hourly rate work in their local area. The candidate is able to message Carri to ascertain whether any such roles are available within a five-mile radius of their home. Great. But that's not all. 
The candidate is able to ask the hourly rate, what the interview process will consist of, what benefits they'll receive, and exactly what the culture is like in the company. And you'll have programmed Carri with all the answers your candidates need to know from initial interest right through to the final interview stage.
Interview prep? No problem, Carri will send out to every candidate. Want your candidates to feedback how their interview went? Get Carri to check-in with a message right after. Yep, she's that good. 
We've created a system that enables you to customise questions and content by location, brand or role, to deliver a screening process that is optimised for every candidate interaction and move the candidate quickly through the hiring funnel.
Okay, let's get back to the benefits
We talk a LOT about automation in recruitment here at Harri, but in industries such as hospitality, alongside high turnover rates and staff shortages, AI helps us address these challenges we are faced with. 
Fundamentally, frictionless applications are incredibly important to candidates today. Those available for work are applying for multiple roles at any given time, meaning you're vying for talent on a stopwatch. Automation offers you an edge when it comes to being competitive, not just when it comes to an unrivalled candidate experience. That includes reducing time (thus cost) spent screening candidates, booking them in for an interview, supporting them through the interview process, and obtaining candidate feedback post-interview for your hiring managers. It'll free up your recruitment team to focus their skills and capabilities in other areas of the process, including sourcing and interviewing.
It'll also impact on your broader organisational KPI's, particularly surrounding diversity as automation eliminates unconscious bias from all such processes. We know, pretty incredible huh. This is why we know conversational AI is the future recruitment.