Creating a Compliance Checklist: How to Integrate Best Practices for Your Hospitality Business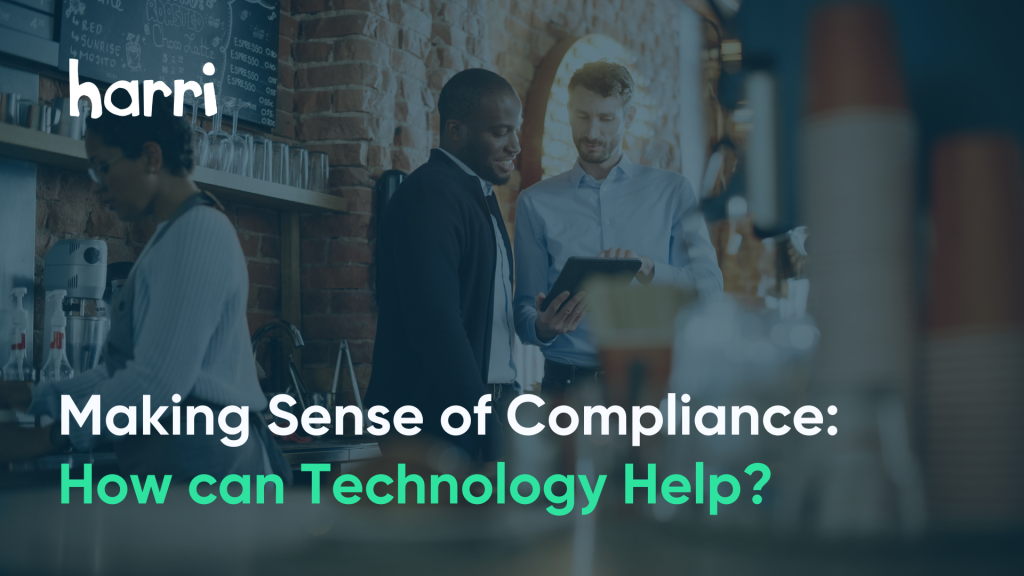 Businesses of all types and sizes must adhere to applicable health and safety laws. However, for those in the hospitality industry, such as hotels and restaurants, stricter workplace guidelines must be enforced. This is essential for ensuring the safety of both your customers and employees.
Are you comfortable with an official entering your hospitality-based business today? Are your records up to date? Are you able to prove compliance to the appropriate regulatory agencies? 
Safety and compliance standards are important so you can focus on things that really matter, like the comfort and satisfaction of your guests and providing a safe work environment. Every stay at a hotel and visit to a restaurant is unique since each guest brings their own story and personal needs that must be attended to. A compliance checklist can help ensure your hospitality business integrates best practices, including covering areas such as:
Setting and monitoring workplace goals

Creating effective procedures and policies

Conducting compliance audits

Familiarizing leadership and personnel with hospitality industry regulations

Holding employees accountable
Hiring and retaining reliable staff is difficult today. Additionally, it is important to ensure that your hospitality business is compliant with the laws that govern how the staff is managed, including their benefits and wages, and operators must be aware of regulations and laws that differ by country, state, region, city and municipality.  While you should always complete your own comprehensive research prior well in advance of operating a business, here is a brief overview of some of the primary U.S. labor compliance laws that apply to the hospitality sector.
The Fair Labor Standards Act (FLSA) establishes guidelines for employee wages and overtime pay.

The Family and Medical Leave Act (FMLA) allows some employees to take unpaid leave to care for family members in some circumstances.

Federal Civil Rights Laws prohibit employers from making hiring and firing decisions free from considerations pertaining to "protected" categories.

The Equal Employment Opportunity Commission (EEOC) is applicable to hospitality businesses that employ 15 or more people who work at least 20 weeks per year. It prohibits discrimination in hiring and firing practices.

Title VII is just one section under the EEOC that prevents discrimination in the workplace based on a person's race, religion, ethnicity, religion, age, disability, national origin, or sex.

The Occupational Safety and Health Administration (OSHA) has jurisdiction over all private businesses in the US, which includes those in the hospitality industry. The regulatory entity acts when employees are exposed to harmful or toxic working conditions. For example, hotel or restaurant kitchens that are not properly ventilated can emit harmful fumes, which poses danger for employees and guests. OSHA inspectors often do surprise inspections at hospitality properties to ensure safety standards are followed.

Fair Workweek laws

are being implemented in cities across the country and are aimed at making the scheduling process more stable, fair and transparent for employees. 
Additionally, there are laws in place to protect active-duty military, immigration laws, and employee benefits laws. There can be serious ramifications for businesses that fail to comply with labor laws, even if it was not purposeful noncompliance. Violations committed through ignorance can still be hit with costly, time-consuming lawsuits. A business could potentially be tied up for months due to a small, missed infraction.
The first step in ensuring a business is in full compliance is understanding how legal challenges are ever-changing. This helps create and execute an effective labor compliance strategy. 
Ideally, labor compliance will be part of an overall business strategy. While creating hospitality shift schedules, managers often take into account various factors such as historic demand, employee performance, and scheduling preferences. However, full compliance with the law is the foremost consideration above all others.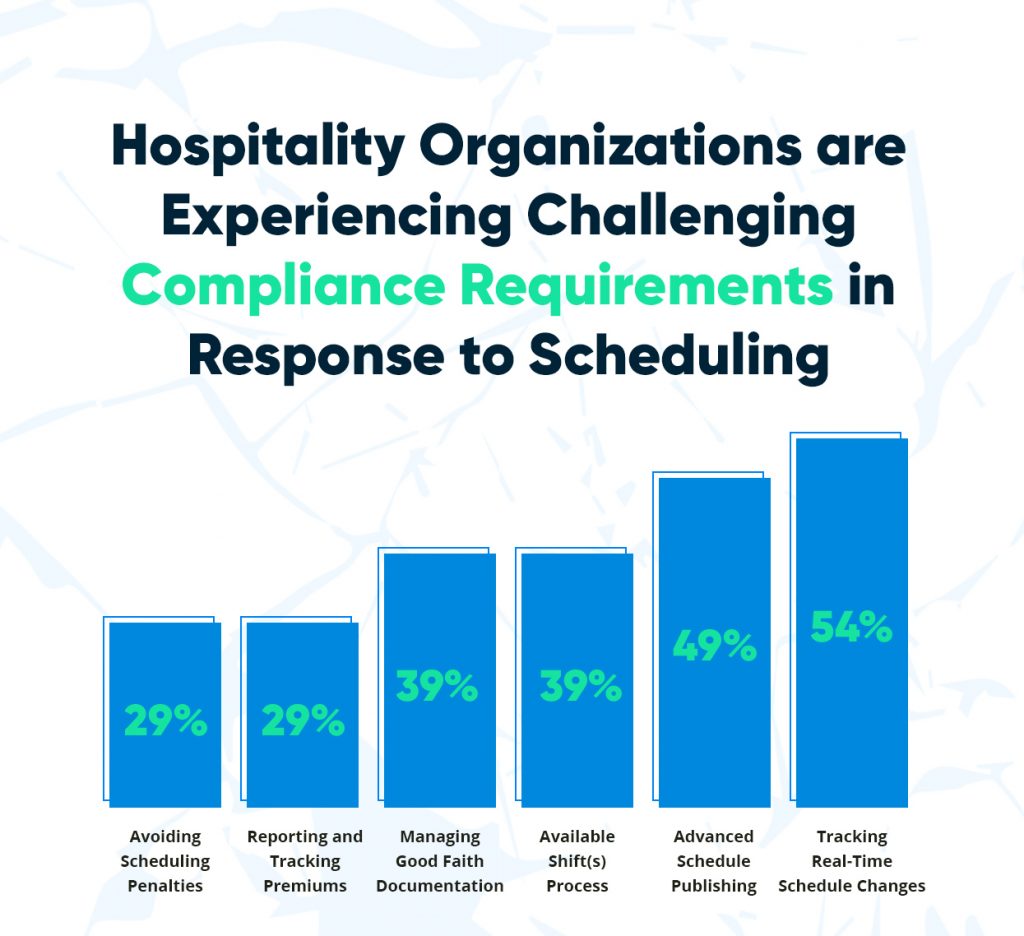 The hospitality industry can be a lucrative investment, but it also comes with a wide range of challenges in terms of providing protection for the health and safety of guests and staff. Generally speaking, the standard health and safety hazards those in hospitality must ensure are covered include:
Food safety

Slips, trips, and falls.

Fire and electrical shock hazards
Operations compliance ensures guests and staff members are provided with a safe environment. Health and safety are important to the hospitality industry and provide four main benefits.
Minimizing job-related risks helps reduce staff turnover.

Providing an environment that is safe and sanitary, along with high-quality customer service, will help businesses develop a good online and offline reputation that attracts new customers.

When a business regularly attracts new customers by incorporating effective health and safety protocols, revenue will increase.

Adhering to health and safety protocols helps a business minimize risk and prevent expensive lawsuits.
Providing a safe environment for guests and employees requires proper training and educating of staff. Guests should have access to emergency protocols and potential hazards. There should be an emergency plan in place for staff to implement as needed to ensure guests' safety. 
Conducting regular fire drills, increasing security, and using common hazard protection such as wet floor signs can improve safety in hotels and restaurants. Additionally, compliance measures should be regularly evaluated, and facilities inspected to ensure compliance.
What is Compliance Management Software?
Compliance management is a process that ensures a business adheres to applicable governmental laws and regulatory requirements. A CMS, or compliance management system, is an integrated system that provides industry features and functions that make it easier to ensure compliance with legal requirements. Since a CMS drives legal compliance, it also helps minimize harm to customers and staff.
Compliance management software is a software program and tools that are employed to monitor controls and internal systems to ensure compliance with the required regulations and standards. Compliance software is integrated with the business' risk management strategy. It provides continuous monitoring, tracking, and tools used to review the organization's compliance with applicable and relevant regulations and rules. A CMS streamlines the process of becoming and remaining in compliance.
Why would a business want to use compliance management software?  The specialized tool offers numerous benefits for a business and its bottom line, including:
Reducing Legal Risks. Complying with regulations and specific security protocols is a huge legal concern for those in the hospitality business. Compliance management software assists businesses in ensuring they remain compliant, including providing them with documentation of compliance.
Drive Accountability. When team members and supervisory personnel are regularly tasked with regular compliance checks and managers observe whether assigned tasks have been completed or not, it supports systematic accountability. Businesses can be confident in being able to prove compliance.
Customer Trust. High-security standards and protocols help customers build confidence in the business since they take safety seriously. When customers are confident in a business' safety and security protocols, it becomes a low-risk choice and a more desirable option for customers.
Efficient Decision-Making. Compliance software provides a business with comprehension information and a compliance checklist all in one program. This allows leadership to make informed decisions about the proper steps to take to ensure constant compliance.
Automation. Compliance management software automates monitoring, tracking, and evaluating compliance. Businesses save time and resources by reducing the need for manual monitoring.
Productivity Boost. Forms and checklists are specifically designed to speed and simplify compliance processes; they are woven into the workday. Each person knows what they are supposed to do and how to do it. Regular reporting highlights issues in real-time so that these issues are resolved quickly without a time-consuming or expensive audit. This helps increase productivity across the board.
Harri's Integrated Management Approach
Regulations change constantly, and it's easy for businesses to miss a deadline or specific requirement. Trying to monitor everything manually can be time-consuming and costly for a business. 
Compliance can be complicated, to say the least. Harri's integrated approach to compliance ensures that businesses in the hospitality industry remain compliant with federal, state, and local regulatory organizations. Compliance professionals provide real-time management, documentation, violation alerts, and risk management services.
Harri's pre-configured compliance checklists helps hospitality businesses save time and resources. The integrated approach provides numerous solutions, including features such as:
Customization.

Solutions are customized to suit your team structure.

Policy Management:

Compliance-related information is stored in a central location where it is easily accessible for employees who need to keep up with the latest policies and procedures.

Workflow.

Tasks can be assigned to specific employees or departments, and then tracked in real-time.

Notifications.

Notifications are sent to users and staff members to remind them about tasks that need to be completed, so that compliance practices do not lapse, and penalties are avoided.

Reporting.

Generate compliance reports as needed.

Risk Management.

Company's can

monitor risks

in various areas, see changes in risk levels, assign tasks, and document the entire process as needed.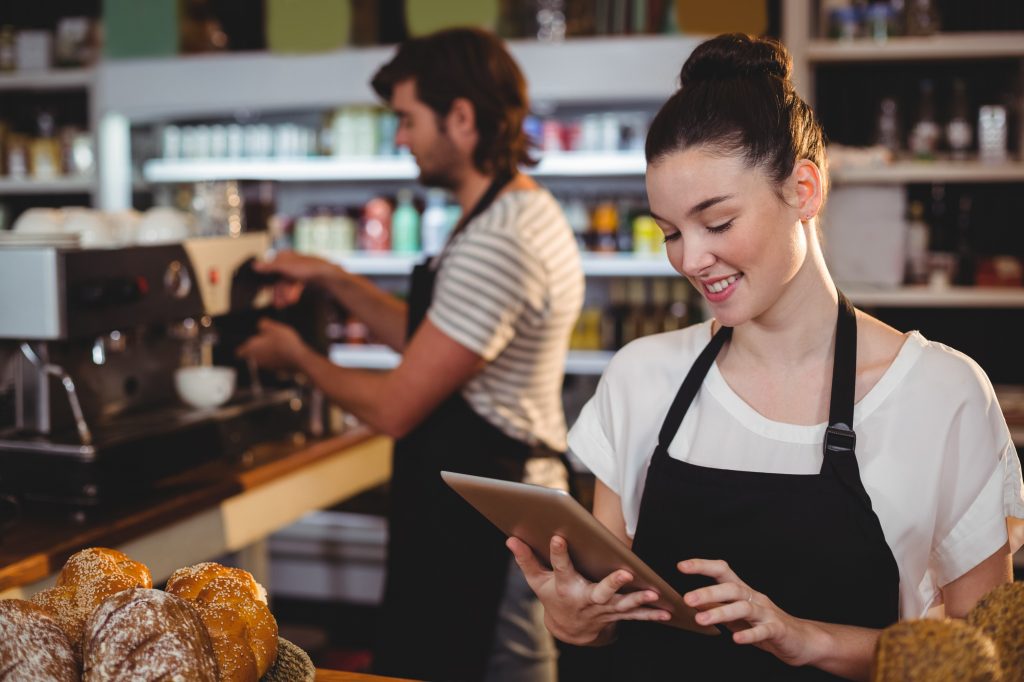 Compliance Purpose Built for Service from Harri
For those in the hospitality industry, the importance of compliance cannot be overstated.  It can be nearly impossible to run a business while ensuring the company abides by the multitude of complex and dynamic sets of requirements, regulations, and policies.
 Implementing a compliance management system is a real game-changer. Having a predetermined compliance checklist is helpful, while compliance software helps streamline all the processes to keep a business fully compliant with regulatory entities. In the long run, a business saves money, time, and other resources by avoiding financial penalties and lawsuits.
Harri offers a comprehensive, compliance management solution. Our software solutions are easily integrated into the daily operations of the business seamlessly. Request your demo today and learn how Harri can ensure your restaurant or hotel remains consistently compliant.